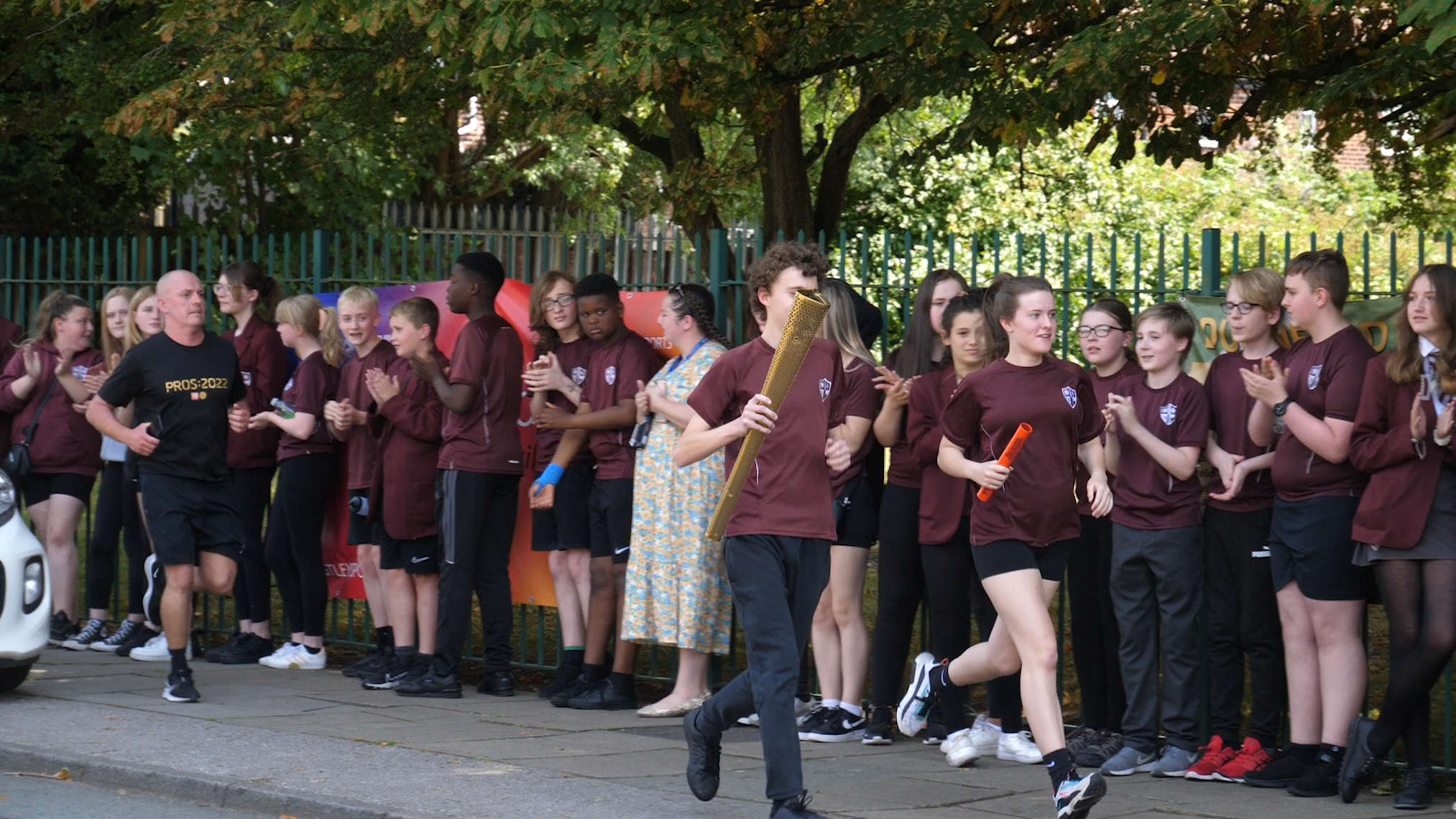 The 2022 Commonwealth Games officially starts in ten days' time.
As part of the celebrations ahead of the event, which is taking place in Birmingham, over 50 schools in Tameside have been taking part in their own version of a baton relay.
The event has taken place over eight days and concluded at Rayner Stephen's High School, Dukinfield this afternoon.
We spoke to Mark Storie, Director at Astley Sports Village, and Geoff Oldfield, School Games Organiser at the Tameside School Sports Partnership, to get their views on how it went.
Baton Relay Comes To An End

The #CommonWealthGames2022 officially starts in ten day's time. As part of the celebrations ahead of the event, which is taking place in Birmingham, over 50 schools in Tameside have been taking part in their own version of a baton relay. The event has taken place over eight days and concluded at Rayner Stephens High School, Dukinfield this afternoon. We spoke to Mark Storie, Director at Astley Sports Village, and Geoff Oldfield, School Games Organiser at the Tameside School Sports Partnership, to get their views on how it went.

Posted by Tameside Reporter on Monday, July 18, 2022