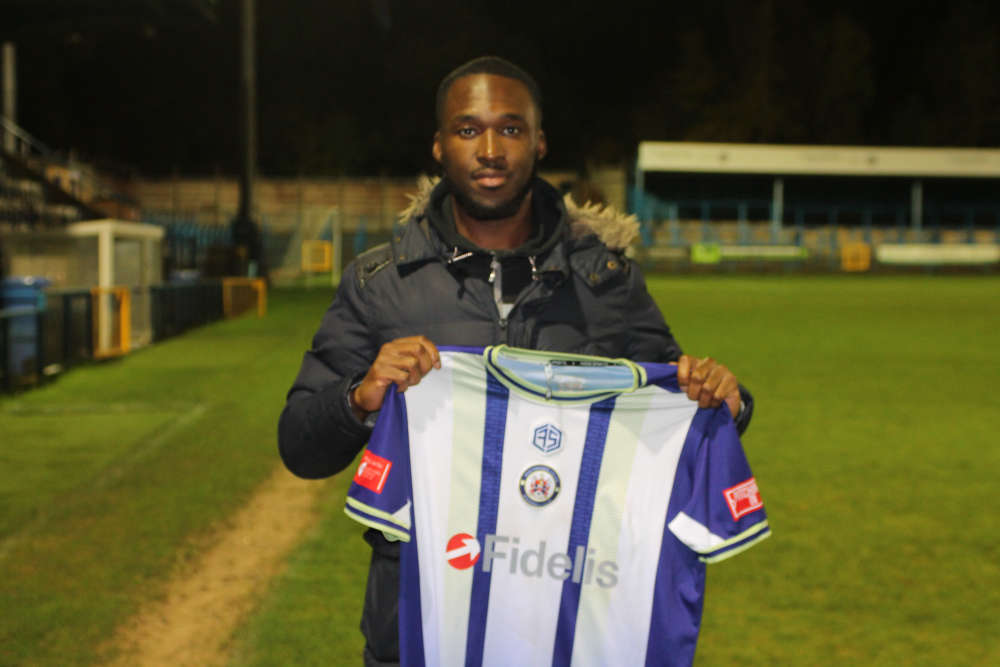 Stalybridge Celtic have confirmed the permanent signing of Darius Osei for an undisclosed fee from Marine.
Darius re-joins the Club on a deal until the end of the 2024-25 season.
The 28-year-old fans favourite enters into his third spell with Celtic, having made 47 appearances and scoring 23 goals for the Club, netting 15 in 26 games during the 2019-20 season.
Darius becomes the first player to be signed by the Club for a transfer fee since 2015.
After his electric start to the 2019-20 season, South Shields paid for his services in 2020 and became a key part of their team during their NPL Premier Division winning campaign last year finishing with 14 goals in both of the last two seasons.
After sealing a return to Celtic, Darius says: "It's been a long time. I started my career here so it feels like I am coming back home.
"I'm ready to see the fans on Saturday, I'm here to bring excitement, goals and help get the Club back up there."
Manager James Kinsey talks us through Darius' signing, he adds: "I've got to give huge credit to Club director Andrew Betts. He has worked so hard with me to make this one happen in recent weeks and we're delighted to get a player of Darius' quality into our squad. He will bring goals and real quality.
"Darius has had a frustrating start to the season, and wants to come and enjoy his football again. He is loved here by our fans which will be huge for him and helped us when identifying who we wanted to bring in.
"As we said in the summer, it is a process here and it will take time. This is a big step to getting the group to where we want it to be, and Darius will definitely compliment the fantastic squad we already have here."
A graduate of the Celtic Academy, Darius made his first team debut in December 2014 and scored his first goal on the 1st January 2015, in a 7-1 win over Hyde United.
He went on to score a further eight goals before Oldham Athletic signed him from Celtic in 2016 for a transfer fee. A spell at Maidstone United followed before Darius returned to Bower Fold in 2019 and hit 15 goals in the first half of the 19/20 season which saw join South Shields pay a fee to sign him in 2020.
In total, Darius scored 33 goals in 95 games for the North East and was their top scorer for the past two seasons as they secured promotion to the National League North as league champions.
In the summer, he joined promotion chasing Marine where he's featured 18 times this season.