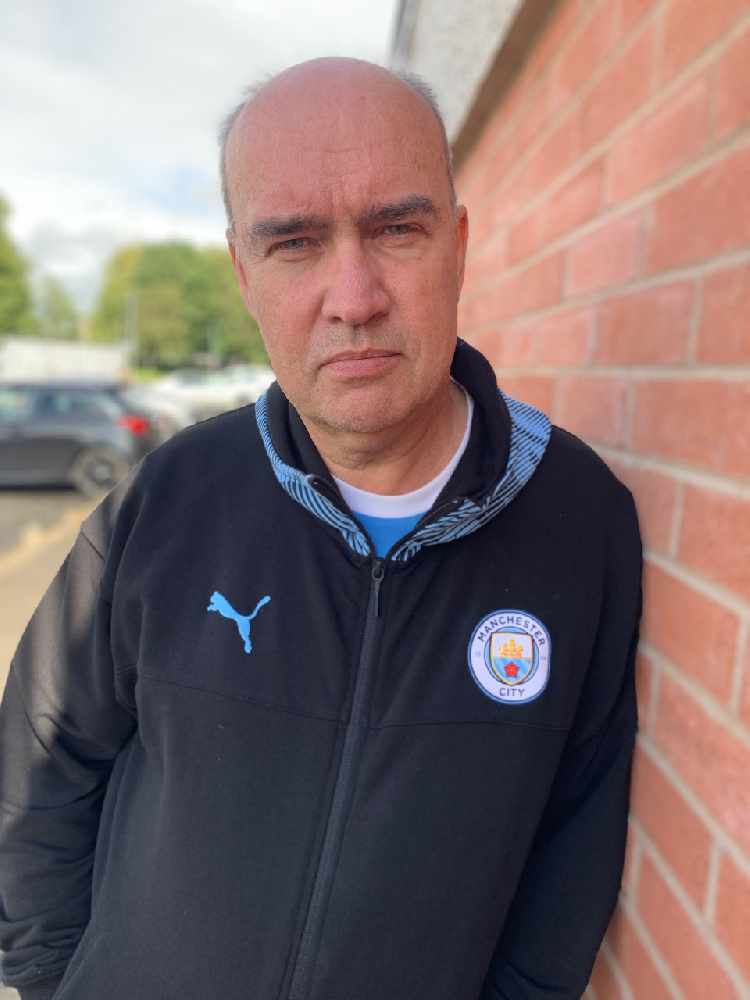 Going to Old Trafford, as a Manchester City fan, used to terrify me, but Sunday's was stress free from beginning to end.
When I first started attending Derbies, back in the 1970s hooliganism was rampant, so just travelling to the game was bad enough. I used to walk back into the City centre and often witnessed acts of mindless violence.
I remember going to one game at Old Trafford and being in the lower tier of the scoreboard end when darts were raining down from above. I was sat there with my girlfriend, who later became my wife. As we witnessed people around us being impaled, we put up our hoods and just hoped we'd escape uninjured.
On the field, players like Lou Macari, Jimmy Greenhoff, Stuart Pearson and Gordon Hill would do everything they needed to satisfy their fans. I could see once, very clearly, when Greenhoff theatrically took a dive to "earn" United a penalty. It was outrageous, but that was how it was in those days. I was just too young to have been there when Denis Law's backheel prompted a pitch invasion that resulted in the game ending early, though City's win stood.
For many years the best I could hope for, as a City fan, was an heroic draw until Benjani and Darius Vassell scored the goals in a 2-1 win on the anniversary of the Munich Air Disaster. Since then, City's fortunes have changed and I've been there to see City win on many occasions, the best being when the Blues won 6-1 and I was commentating on BBC radio, so I was able to take great pleasure in describing Edin Dzeko's goal, City's sixth, from a perfect David Silva through ball, by exclaiming that, "United are getting absolutely battered here at Old Trafford".
Sunday's 3-0 win, thanks to two goals from Erling Haaland and one from Phil Foden, wasn't by a five goal margin, but it felt even more emphatic than back in the Roberto Mancini days, on the way to winning that first Premier League title.
Pep Guardiola's team completely controlled the game from beginning to end. The United crowd were subdued throughout, as if they knew what was coming. They'd struggled to beat FC Copenhagen in midweek and, by all accounts, have been a shambles, by their standards, all season. Seeing Jonny Evans and Harry Maguire in central defence, when the teams were announced, filled me with confidence. The City fans sang loud and proud throughout.
City have played better than they did on Sunday, but the truth is that they didn't need to be at their glorious best to sweep United aside. The chasm between Manchester City and United, has never been bigger. City are run professionally on and off the field. As I walked around the stadium, before the game, I saw loads of half and half scarves, the sure sign of a stadium populated by an ever growing number of spectators who're not really fans, which leads to a quieter atmosphere.
The City end was populated, largely, by passionate lifelong Blues, who still believe the Manchester Derby is the most important fixture on the calendar.
On the plus side, the threatening and violet behaviour of fans, that was so unacceptable years ago, has mainly gone; thank goodness. My tram ride home wasn't pleasant, but not because I, or those around me, were threatened by violence, but drunken United fans, swearing and being generally unpleasant, just reminded me of the general malaise in society these days.
It'll be a long time before United challenge City again. They have a lot of catching up to do, so forgive me for relishing every minute. I've still seen City lose to United in twice as many Derbies as I've seen them win, during my 86 games attended, but karma is a brilliant thing. It's our turn now. It's Great to be a Blue!