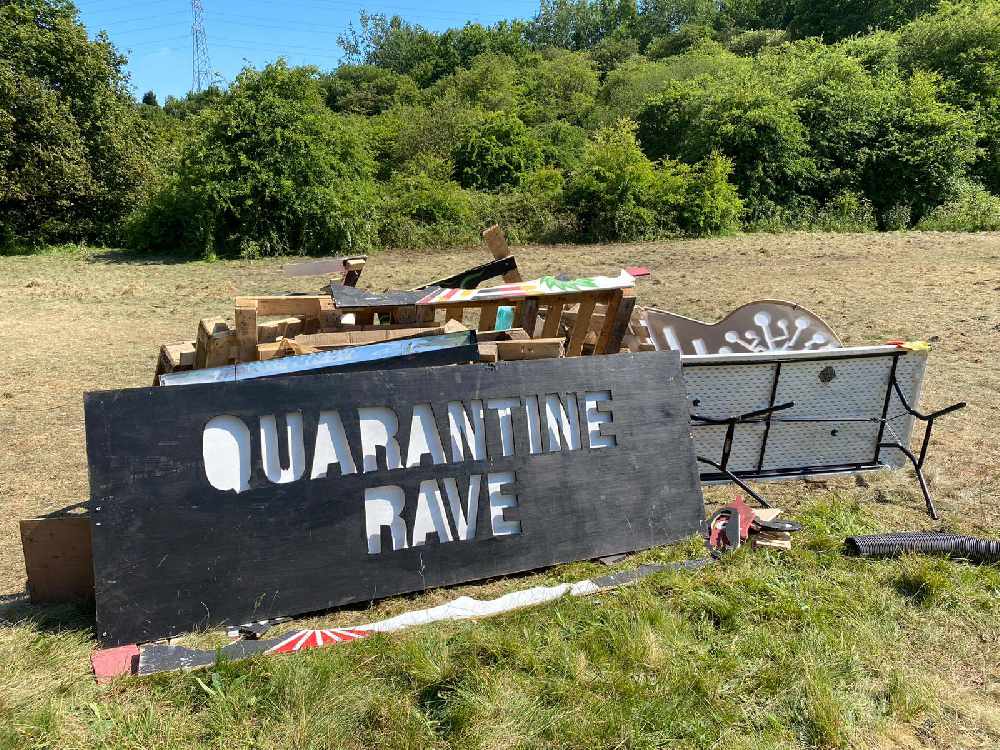 Police have confirmed that a 22-year-old man has been arrested in connection with the illegal 'quarantine rave' at Daisy Nook Country Park last weekend.
The man has been arrested on suspicion of criminal damage and public nuisance.
He remains in police custody for questioning and is the first person arrested in connection with this rave.
Greater Manchester Police say the arrest, which the force revealed on Saturday afternoon (June 20), follows intelligence gathered by its dedicated policing operation and that enquiries are ongoing.
Around 4,000 people are thought to have attended the rave last Saturday night (June 13) in the park in Failsworth. A 20-year-old man died later of a suspected drugs overdose.
Assistant Chief Constable Nick Bailey say the force is taking "serious action" to avoid a repeat of the illegal raves at Daisy Nook and in Carrington, and has thanked the public for their help so far.
He commented: "I want to start by saying that following last weekend's raves at Carrington and Daisy Nook, we are taking serious action to deter a repeat of these events and are proactively working alongside our partners to gather intelligence and put a stop to this type of illegal activity to protect our communities.
"We have a suspect in custody, and our detectives remain committed to thoroughly investigating these illegal raves to identify and pursue anyone involved in the organisation of them as well as anyone who was involved in the serious incidents that occurred.
"I would like to thank the public for their support so far in helping us to gather the intelligence which has led to this second arrest. Please do continue to contact us with any information you may have about last weekend's raves or any planned for the future via our website or 101."
On Thursday, police said they were aware that further illegal raves were possibly being organised in the Greater Manchester area this weekend and warned people that those attending illegal raves could be arrested and prosecuted.
In a press conference, Greater Manchester Mayor Andy Burnham openly admitted that there could have been better communication between Greater Manchester Police and local authorities to halt the raves before they had started - but that lessons would be learned.
He also called on celebrities who admitted they attended last weekend's rave at Daisy Nook Country Park to use their status to educate others.
Image by Nigel Wood