A massive clean-up operation has now finished and a police investigation is under way after an illegal 'quarantine rave' which attracted 4,000 people is roundly condemned.
Thousands of young people descended on the rave at Daisy Nook Country Park on Saturday night (June 13), prompting a huge police response.
Police confirmed that around 4,000 people had gone to the rave and a 20-year-old man had passed away from what was understood to be a drugs overdose following the gathering.
The illegal rave - one of two held in Greater Manchester on the same night - has been widely condemned by the police, MPs, councillors, local authorities and members of the public on social media.
Thanks to dedicated volunteers and council staff, the site was cleaned up in the space of a few hours on Sunday.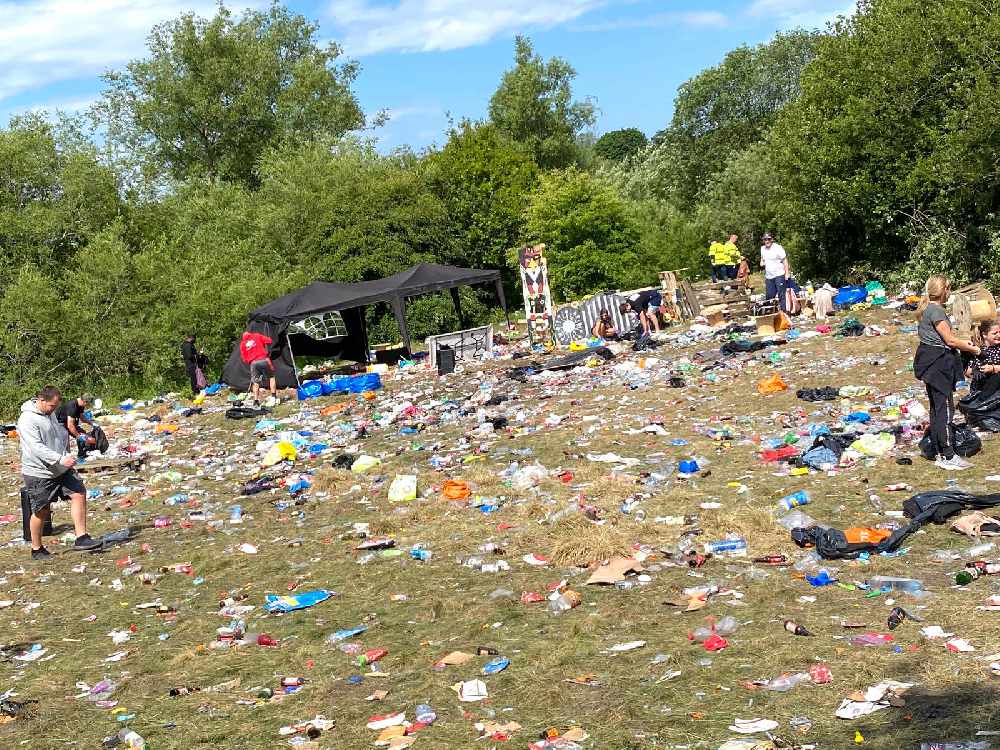 TRASHED: A huge clean-up was underway this morning after the illegal rave. Image: Nigel Wood.
Assistant Chief Constable Chris Sykes said: "We are aware of two large raves that took place in Carrington and Oldham last night. These raves were illegal and I condemn them taking place - they were clearly a breach of Coronavirus legislation and guidelines, and have had tragic consequences.
"The gatherings were carefully monitored by officers but, like all forces, we needed to balance the present public health emergency and our overall demand with ongoing incidents, which can often provide a set of unique challenges when it comes to wider public safety. We also have to ensure that we strike the right balance of proportionality and fairness with our overall Coronavirus response.
"We have experienced a surge in emergency calls this weekend with more than a 60 per cent increase in demand via 999 calls from 5pm yesterday to 4am this morning. We expect to receive around 1,011 emergency 999 calls between those hours usually but received 1,516 this weekend.
"The demand from 101 calls also increased with 526 calls received between 11pm last night through to 4am this morning. We usually expect approximately 271 of those 101 calls. This also doesn't account for reports made via our website or LiveChat facility so clearly the demand on Greater Manchester Police this weekend has been significant and continues to be.
"In Oldham, there are believed to have been around 4,000 people at the peak of the gathering. Whilst that's a significant number, there were no reported incidents of further crime but sadly a 20-year-old man passed away from a suspected drug overdose following the gathering and we have specialist officers supporting his family at this time.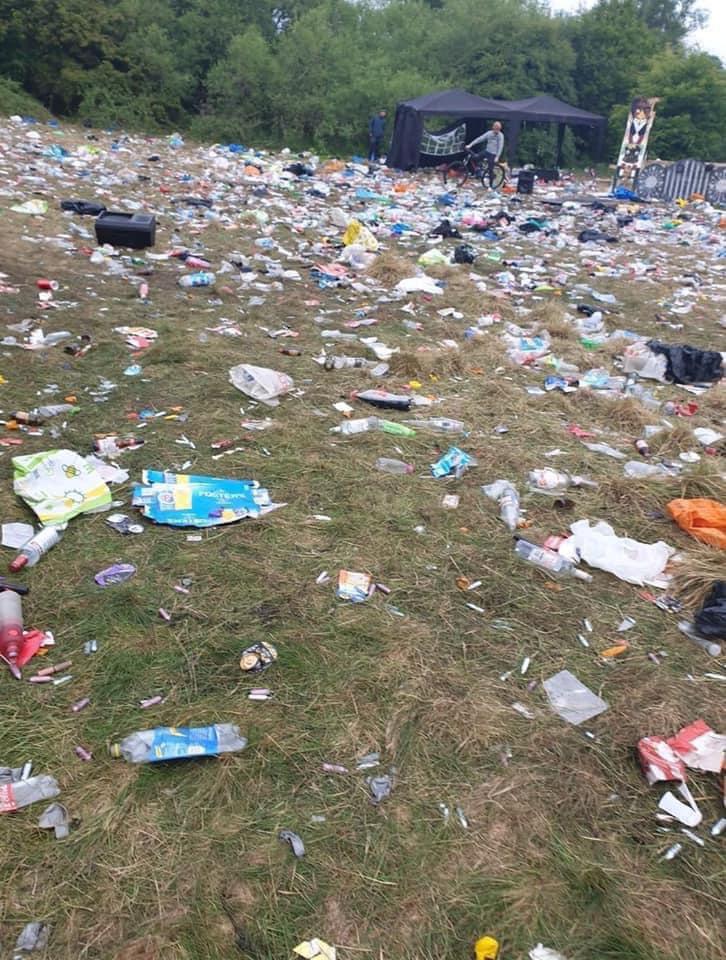 More of the rubbish at Daisy Nook in disgraceful scenes
"In Carrington there are believed to have been around 2,000 people at the peak of the gathering. Unfortunately there were a number of serious incidents at this gathering and after careful assessment, officers were deployed to the scene. There were three separate reported stabbings, including one where an 18-year-old man was left with life threatening injuries. Police officers managed to safely enter the crowds, locate the man and administer life-saving first aid before paramedics arrived. There is no doubt in my mind that the actions of those officers provided essential treatment to the man now in hospital and I would like to thank them for their efforts.
"Two other men – aged 25 and 26 – were also left with injuries after these separate assaults. A 25-year-old man was arrested on suspicion of possession of an offensive weapon and enquiries remain ongoing to locate the suspects involved in these incidents. I would also ask anyone with footage that could assist our enquiries to upload them to SCD.CCTV@GMP.POLICE.UK so that our team can review it.
"We are also investigating the rape of an 18-year-old woman who attended this event and we have specialist officers supporting her and her family whilst enquiries are ongoing to trace the suspect. Anyone with information is asked to contact police as soon as possible.
"Sadly, officers attempting to engage with participants of this gathering were met with violence, resulting in items being thrown and a police car being vandalised. I want to make it clear that this is absolutely not acceptable and will not be tolerated. Our officers are working incredibly hard to keep people safe and should never be met with inexcusable violence whilst carrying out their duties.
"We are currently working alongside partners across Greater Manchester and are engaging with local authorities in order to seek further preventative measures and address concerns of our communities during this pandemic. We are keen to come up with solutions that meet the needs of the community. I also want to thank those community members that have come out to clean the areas alongside police and members of the local authorities this morning, your support goes a long way.
"Our top priority will always be the safety of the public, who we are here to serve and protect. We hope the public can recognise the challenges we are facing at the moment and our communities join together in doing the right thing by following the government guidelines. Coronavirus is still a threat and we will continue to engage with people to encourage them to take some personal responsibility and do the right thing. Ultimately we need the people of Greater Manchester to join together and demonstrate the spirit that they have previously shown in the face of hard times."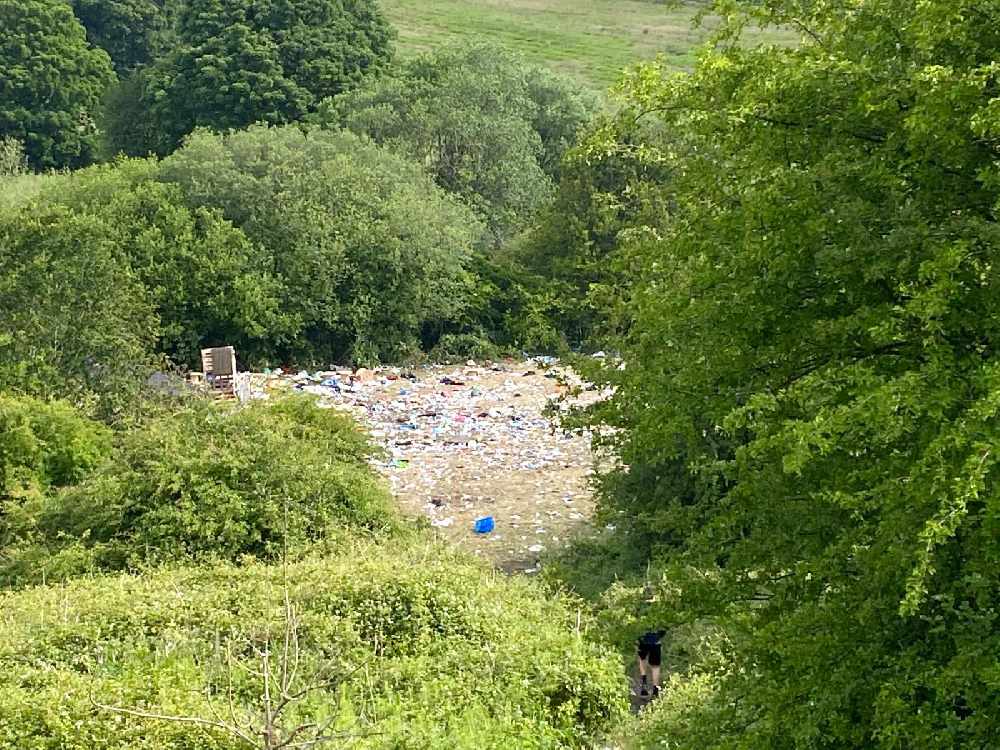 SHAMEFUL: The aftermath at Daisy Nook.
Angela Rayner, MP for Ashton, Droylsden and Failsworth, said: "I'm in touch with police, Tameside Council and Oldham Council about the illegal rave and the mammoth clean up required to get this beautiful area back to the state it should be in. It was devastating to see a place that's been a haven for so many people during lockdown covered in broken glass, cans and other debris.
"I am working with local police and ward councillors to see how we can improve the response should we be unlucky enough to find ourselves in a similar situation in the future.
"Those who attended the rave put themselves and their loved ones at risk. It was completely irresponsible of them and they should be thoroughly ashamed of themselves. They came and trashed the place, causing a lot of distress for nearby residents then left without a thought for those that would have to deal with the aftermath.
"Our NHS staff, police and key workers are selflessly putting themselves on the frontline, fighting coronavirus and keeping us all safe. Events like Saturday's rave increase the risk of spreading the virus and it's just not fair.
"The rate of infection in the North West is still of great concern and Tameside is a particular hotspot. We all have a responsibility to do our bit, observe the rules and protect the most vulnerable in our communities.
"I urge people to observe social distancing and follow the current Government advice on coronavirus."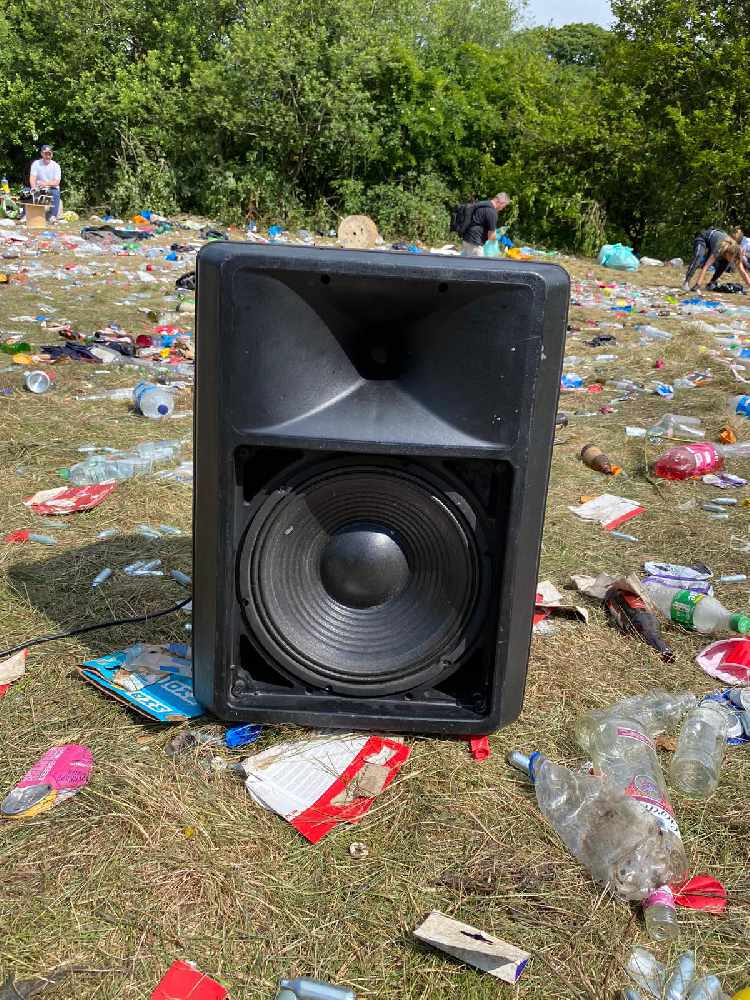 LEFT BEHIND: A speaker at the scene where the ground is littered with alcohol and gas canisters.
Tameside Council Executive Leader, Cllr Brenda Warrington, said: "Whilst this event did not happen in Tameside, an incident like this shows absolute disregard to the safety of everyone. During a pandemic, when we have people working every hour, day and night in the fight against the virus, people isolating at home, missing their families and their livelihoods suffering – the majority of our community have all rallied together for the greater good of saving lives.
"This act is disrespectful to all those people, dangerous to public health and irresponsible, creating a huge clean-up operation that costs the public purse at an already stretched time. While the vast majority of those attending were younger people, and may consider themselves immune to the Coronavirus, sadly it is a very real threat that it will now be passed on to their loved ones who may be much more vulnerable to this serious and life threatening virus.
"I would like to extend my sincere thanks to Greater Manchester Police and all those who have responded to the incident and been involved in the clean-up, including the many volunteers and local residents."
Councillor Sean Fielding, Leader of Oldham Council, said: "Local councillors are being kept up to date with the clean up operation following the illegal rave last night.
"I visited the site with Councillor Davis this morning and talked with staff who had been on site since 6am. They were receiving support from many local people in clearing the litter. Thank you to all of those helping with the clean up.
"We are working with Tameside Council and the police to co-ordinate the response and any other follow up action.
"I don't think I could capture the anger and disappointment many local people are feeling in a Facebook post and so I won't try. Let's use that energy getting Daisy Nook back to its usual beauty and pursue those who were responsible for what happened last night."
Deputy Mayor for Policing and Crime, Bev Hughes, said: "Over the last 24 hours, Greater Manchester Police have had to deal with a substantial increase in incidents, not least the illegal raves in Carrington and Droylsden. These events were a flagrant breach of the coronavirus legislation and a number of very serious incidents took place at both locations. Anyone with information or footage regarding these incidents should contact GMP immediately.
"I want to thank those officers who helped to deal with these incidents in the face of appalling violence. In particular, I want to thank the officers who stepped in to save the life of the young man who was stabbed at Carrington and also extend my condolences to the family of the young man who passed away at Droylsden.
"This significant rise in incidents has clearly put a strain on our police at what is still a very difficult time. But those reckless individuals who attended these raves and committed other crimes have not just put a needless demand on vital police time, they have also put themselves and their communities in real danger. The coronavirus has not gone away, we are all still at risk.
"The vast majority of people have respected the lockdown and GMP have seen a noticeable reduction in Covid related incidents over recent weeks. This has helped us to get through the peak of the virus and protect the NHS but we must all continue to play our part if we are going to beat the coronavirus.
"We have seen the real Greater Manchester this morning with communities going out to clean up their local areas and the events industry agreeing to blacklist any supplier who is involved with illegal raves. Greater Manchester will not allow a small minority to put us the sacrifices we have made over recent months at risk."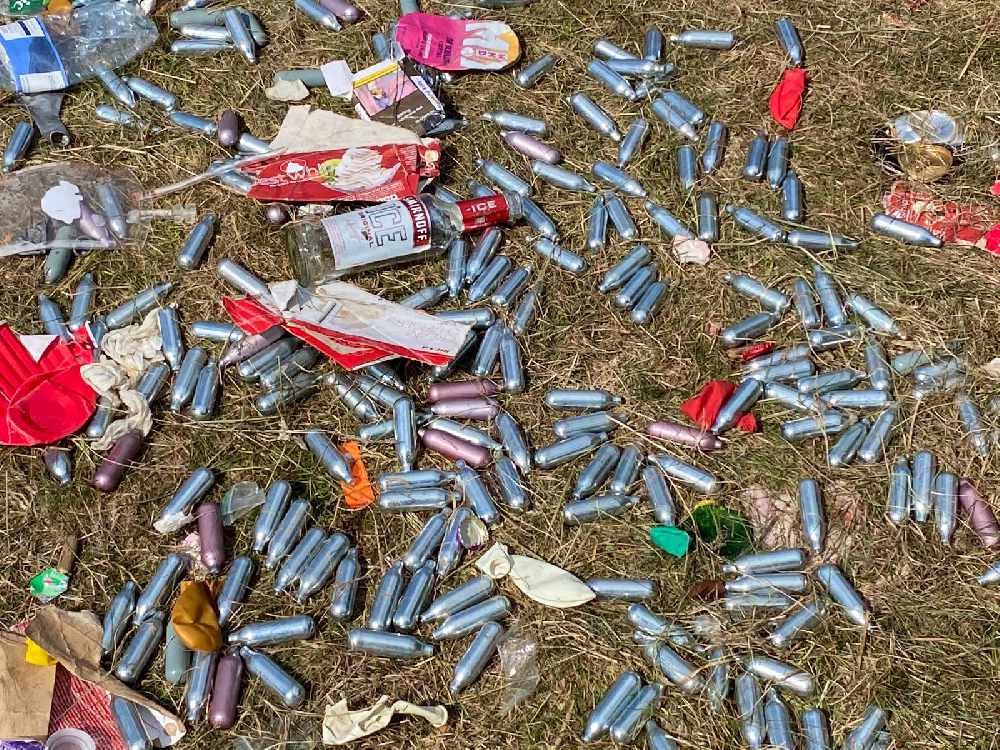 More gas canisters from the scene