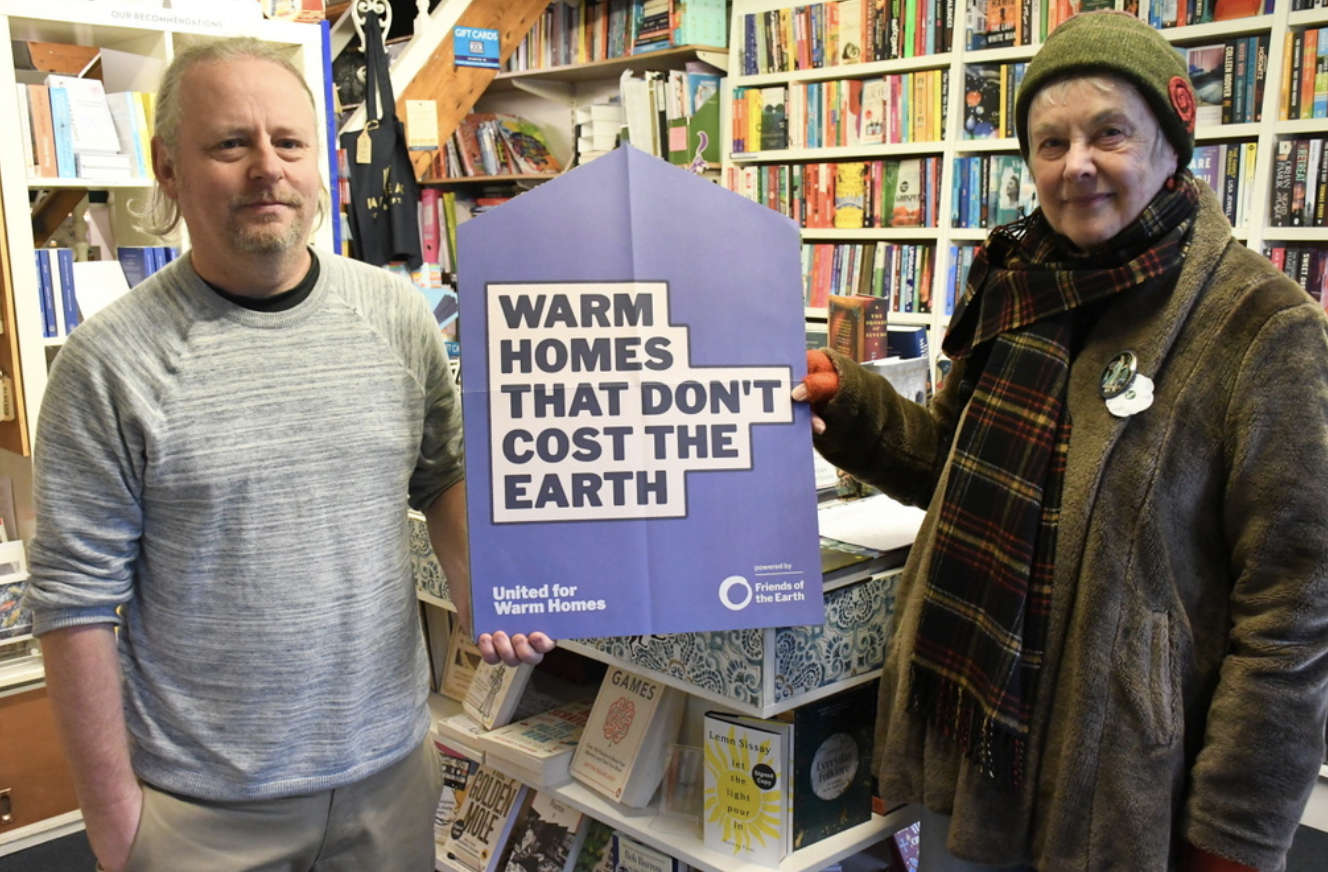 Members of High Peak Green New Deal will be in Norfolk Square on Saturday as part of a National Warm Homes Day of Action. 
The group are part of the Friends of the Earth United for Warm Homes Campaign, and they are calling for targeted help for people who are struggling to pay their bills; a major programme of insulation and retrofitting of homes; investment in renewable energy and no new oil and gas.
They have the support of many sections of the local community including High Peak Labour, Co-op and Green Parties; all the environmental campaign groups in the area; and organisations like High Peak Access, Glossopdale Fairtrade Group and the Central Methodist Church'
'We have also had a wonderful response from local businesses' said Joan Rutherford, a spokesperson for the group. 'The owners or managers of every shop we visited were willing to put their names to this campaign. They know how hard it is for some families to be able to afford to keep warm and feed their children, and they understand the importance of insulating our homes to reduce our bills and protect the climate'
25 businesses have signed up so far and the group hopes that many more organisations, churches and businesses will lend their support to the campaign in the coming months.
In Norfolk Square on Saturday morning members will be talking to shoppers, getting signatures on a petition and they will have someone wrapped up with blankets, hat and scarves in an armchair to show the struggle which particularly elderly or disabled people have to keep warm.
High Peak MP Robert Largan, and parliamentary candidates for the next election have been invited to come along to the event.