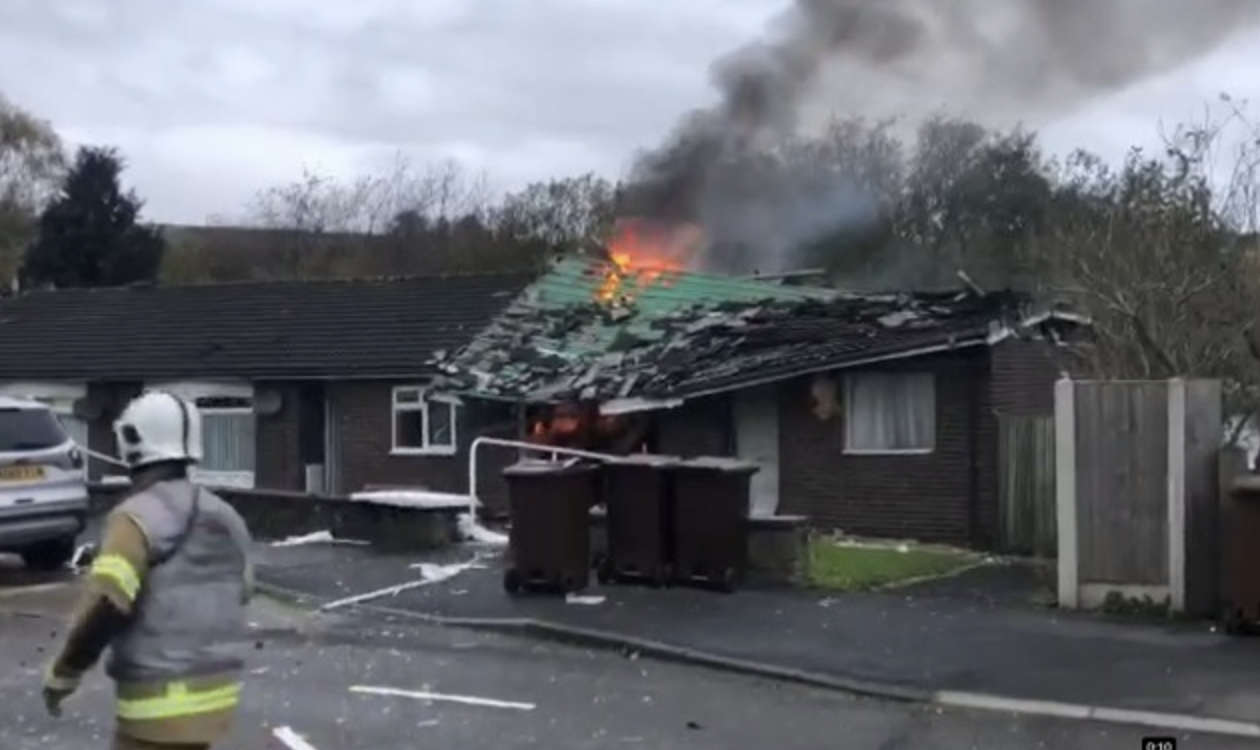 Derbyshire Fire and Rescue Service dealt with a 'serious incident' on Ollersett Avenue in New Mills on Tuesday.
On Tuesday morning, an evacuation took place in New Mills due to a house explosion that took place at a bungalow on Ollersett Avenue.
The explosion resulted in the roof of a house being blown off and resulted in 12 properties in the area surrounding Ollersett Avenue being evacuated by local emergency services. One man was also airlifted to hospital by paramedics on scene.
New Mills, Whaley Bridge and Buxton emergency services attended the scene, with residents being asked to evacuate from the area and asked to attend the New Mills Leisure Centre to register that they have been evacuated from the site safely.
One resident from the locality said, "My partner works as a window cleaner and was working near the street when he heard a really loud bang explosion, he turned to see smoke and dust everywhere as he felt a shock wave from the explosion, then he saw the emergency services attend."
Residents from outside the immediate area were asked to avoid the area and to keep all windows and doors shut as a precautionary measure.
A cordon still remains in place following the explosion.
Fire crews from New Mills continue to work with partners on the scene and occupants within 14 properties remain unable to return to their properties at present.
The cause of the explosion is still being investigated by the local authorities.