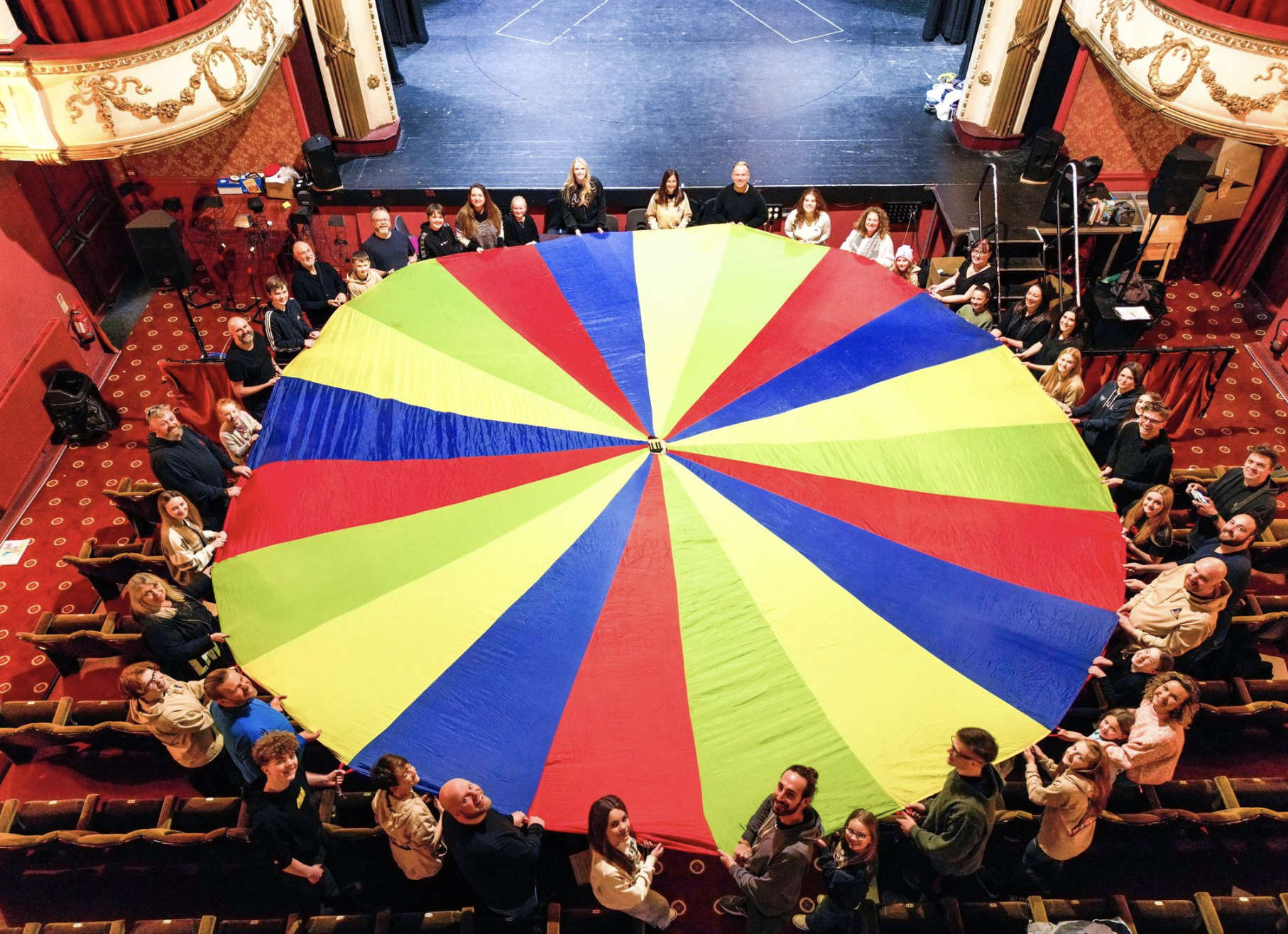 New Mills Amateur Operatic and Dramatic Society (AODS) is presenting a timeless classic.  The company will perform Joseph and the Amazing Technicolor Dreamcoat later this month.
Written in 1968 and featuring lyrics by Tim Rice and music by Andrew Lloyd Webber, Joseph and the Amazing Technicolor Dreamcoat includes a string of famous pop and musical hits, such as 'Any Dream Will Do', 'Close Every Door To Me' and 'Go Go Go Joseph'.
New Mill AODS is promising a memorable experience for audiences of all ages when it puts on the show at The Art Theatre from November 22nd to 25th. The production will be directed and choreographed by Cathryn Yates with musical direction by Claire Sweeney. Cast members include Paul Rafferty as Joseph, Emily Hobson as the Narrator, Joe Maguire as Pharaoh and Geoff Lunn as Jacob/Potiphar and will feature a diverse cast of all ages and backgrounds.
Emily is also nominated for her performance as Nancy, in Oliver!, as part of this year's Annual Spotlight Musical Awards hosted by the Association of Community Theatre (ACT). Oliver! was last year's production by New Mills AODS at New Mills Art Theatre, which was attended by 1800 visitors.
"We are thrilled to present Joseph and the Amazing Technicolor Dreamcoat to New Mills and District", says Gary Ward, chair of New Mills AODS. "Rehearsals for 'Joseph' began in July and we were overwhelmed with the positive response from people who wanted to be involved. Even local businesses are on board in some way."
He adds: "This show holds a special place for audiences worldwide, and our cast and crew have poured their hearts into creating an exceptional production that will stay with our audiences long after the final curtain call. Showcasing skilled talent and dedication of all its performers. It is set to be a showstopper."
The musical tells the enthralling tale of Joseph, who embarks on an extraordinary journey after being sold into slavery by his envious brothers. Joseph's vibrant spirit and unwavering faith lead him to a position of power, as he interprets dreams and discovers his true destiny.
With its jubilant score and heartwarming narrative, the production is a true celebration of hope, resilience and the power of dreams.
Don't miss this enchanting show which promises to be a feast for the senses, with stunning costumes, sensational music and a talented ensemble of performers.
Last year, New Mills AODS celebrated its 100th Anniversary as a Society and is committed to delivering fabulous theatrical experiences that enrich the cultural landscape of our region. With a legacy of critically-acclaimed productions, winners of district and regional awards, it has become a beacon of excellence in the local arts scene.
Gary added: "We're building the set especially for New Mills Art Theatre, but also around the cast. We have secured a 15-piece orchestra as well".
Tickets for the show are available, priced £16.50 or £14.50 concessions.
For further information, including performance times, and to book tickets, visit www.newmillsarttheatre.co.uk