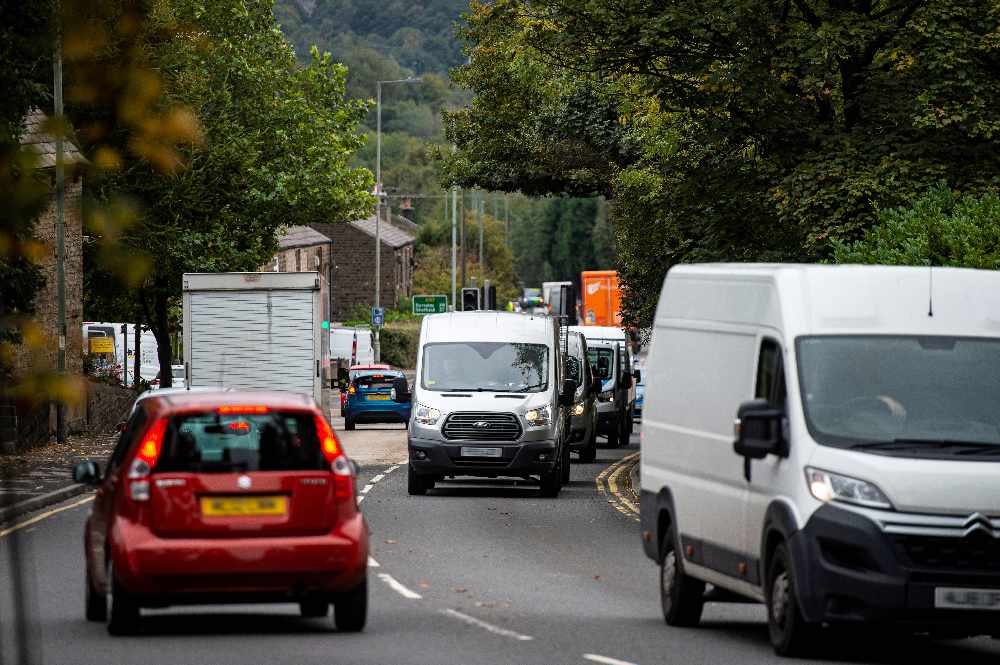 Traffic travelling through Mottram. Image: Nigel Wood.
There has been another step forward in the long-awaited process to build a new bypass in Mottram. 
Long-suffering residents of Mottram and surrounding areas have waited over 50 years for it to be built, amid increasing traffic problems on the congested route.
The project, which is currently costed at an eye-watering £228 million, will include a new dual carriageway that would run from the end of the M67 (junction 4) and through a new underpass to the north of Mottram, in Longdendale. The road would then join the A57 east of the junction with the A6018 (Back Moor).
A new single carriageway road is also planned to link the A57 from Mottram Moor to Woolley Bridge, taking traffic away from the current route of the A57 along Woolley Lane.
As part of the plans, a combined footpath and cycleway would run alongside the new single carriageway road, connecting Mottram to the TransPennine Trail at Woolley Bridge - a mainly traffic-free route which is part of the national cycle network and winds 215 miles across the Pennines between Southport and Hornsea.
This week, it has been confirmed that the Planning Inspectorate has accepted Highways England's application for a Development Consent Order (DCO) and the submitted documents can now be formally assessed as part of the planning process.
People will then get an opportunity to comment in writing and take part in hearings.
The inspectorate will then make its recommendation to Transport Secretary Grant Shapps and, if a DCO is granted, it will pave the way for construction to begin. Highways chiefs expect this to happen in spring 2023.
Residents can read more about the Development Consent Order process on the Planning Inspectorate's website at www.infrastructure.planninginspectorate.gov.uk/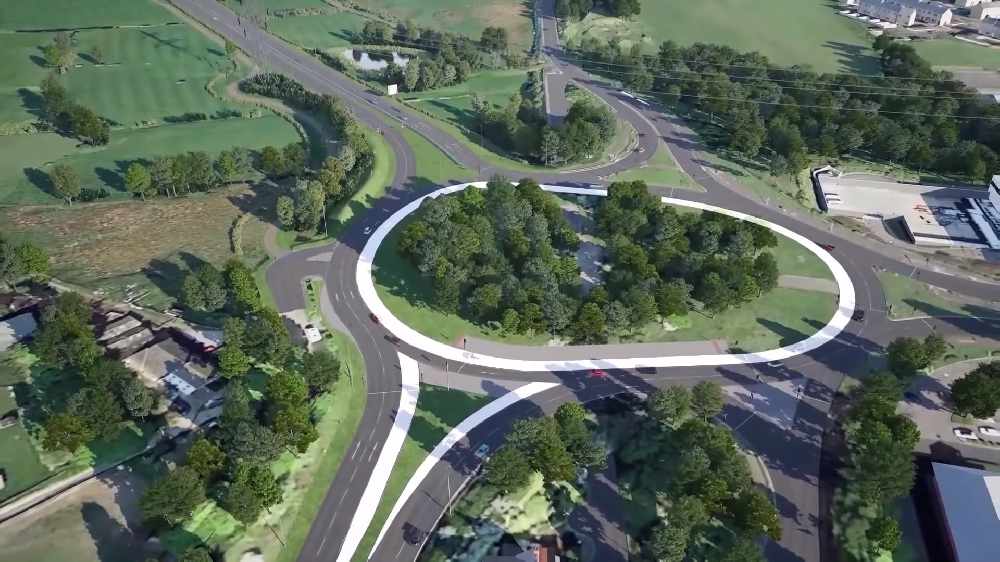 Part of the plans for the £228 million bypass in Mottram. Image: Highways England.
'This is a really positive step forward'
Andy Dawson, Highways England's project manager, said:  "The decision to accept our DCO application represents an important milestone for the scheme, not only for us as the project team but for all those who have supported this project over a number of years."
Jonathan Reynolds, Labour MP for Stalybridge and Hyde, said this 'marks a significant step forward for the Mottram bypass'.
He said: "Delivering this project to improve local air quality, reduce journey times and boost our economy has been a priority for me throughout my time in Parliament. Understandably, some residents say 'I'll believe it when I see it'. Today's news means that day is drawing closer.
"It also means residents get their chance to respond formally to the plans. I'm particularly pleased to see new footpaths and cycleways included. This is a really positive step forward."
High Peak's Conservative MP Robert Largan commented: "Local people have been waiting for this bypass to be built for over 50 years.
"The decision by the Planning Inspectorate to accept Highways England's application for a Development Consent Order means the bypass is another step closer to construction.
"I know residents will be encouraged by this significant progress and I'll continue to fight for the bypass until it gets built."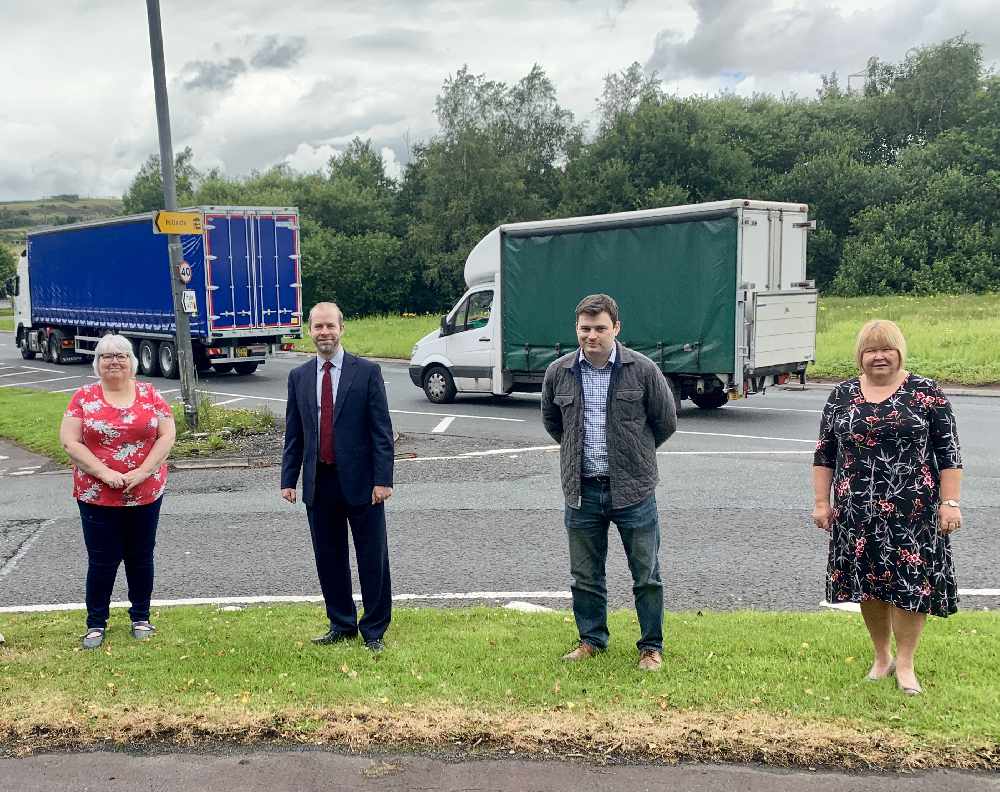 Stalybridge and Hyde MP Jonathan Reynolds (second from left) and ​​​​​​High Peak MP Robert Largan (second from right) with Longdendale councillors Jacqueline Owen (left) and Janet Cooper (right) at the Hattersley roundabout.
Criticism of the plans
Highways England say around 25,000 vehicles travel along the A57 through Mottram every day, including more than 2,000 Heavy Goods Vehicles (HGVs) - which equates to one lorry entering the village every 42 seconds.
They say the scheme will transform journeys between Manchester and Sheffield and lead to an overall improvement in air quality.
But the plans have been criticised for not going far enough in reducing the traffic bottleneck - particularly around Tintwistle and Hollingworth - and not being environmentally friendly.
Anne Robinson, a campaigner with CPRE (formerly known as the Campaign to Protect Rural England) Peak District and South Yorkshire, has previously spoken out against the scheme, branding it a 'stone age idea'.
Last year, Broadbottom resident Jo Dagustun shared some of the concerns about the proposed bypass raised by local people she spoke to as part of her 42-day talkathon.
Last summer, Highways England confirmed construction firm Balfour Beatty Atkins as its delivery partner for the bypass before holding a public consultation on revised plans for the project in the autumn.
But the consultation was slammed by an environmental charity as being 'deeply flawed and inadequate', claiming that not enough special arrangements were put in place for people to take part in the midst of the pandemic and national lockdown.
Ground and archaeological investigations started back in February this year - which included work involving bore holes and trial pits to assess underground conditions and small-scale archaeological digging.
Highways England, the government-owned company responsible for modernising, maintaining and operating England's motorways and major A roads, said the investigation work on the route would 'help refine the design of the new road'.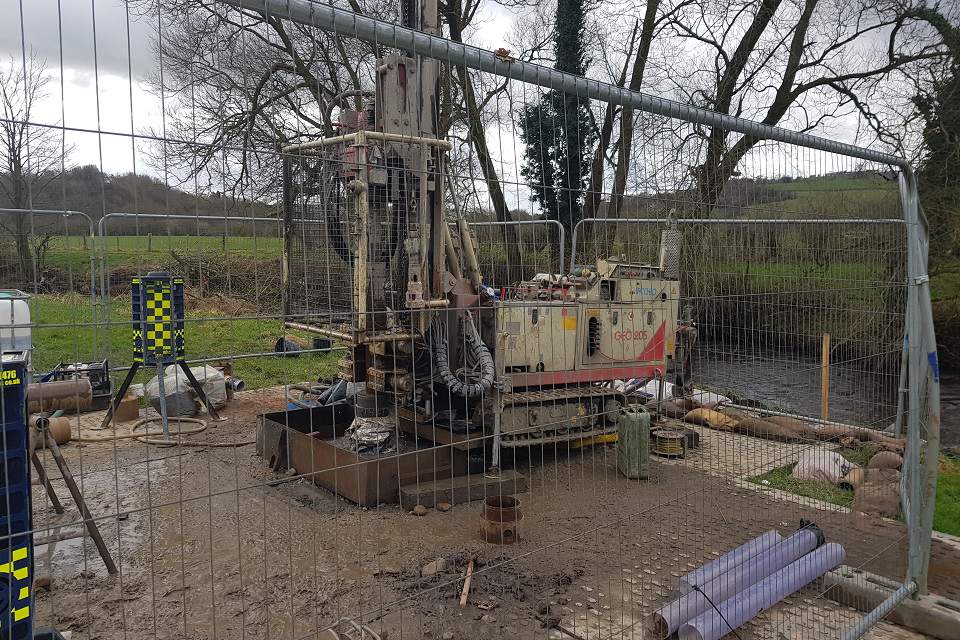 Some of the investigative work being carried out earlier this year by Highways England