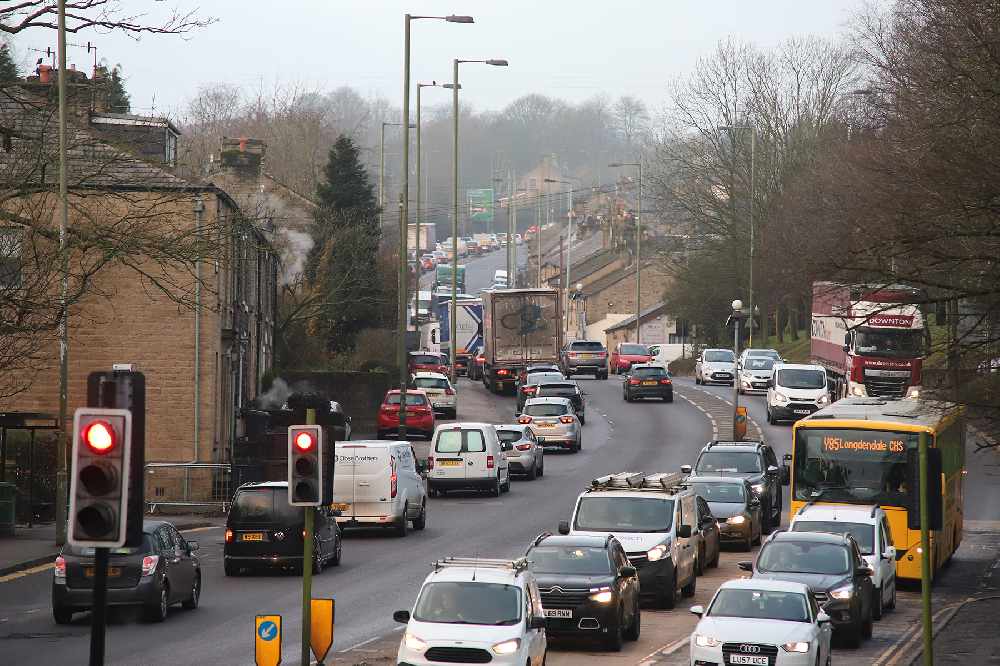 In a significant step forward, a contractor has been appointed to design and construct the long-overdue Mottram Bypass and Glossop Spur. 
Long-suffering residents of Mottram and surrounding areas have waited over 50 years for a bypass to be built, amid increasing traffic problems on the congested route between Manchester and Sheffield.
But this crucial road finally appears to be getting closer to becoming a reality.
Highways England has now announced construction firm Balfour Beatty Atkins as its delivery partner to start work on the £200 million bypass, which also aims to reduce journey times between Greater Manchester and South Yorkshire.
Updated plans and timescale
In what it has described as "a major milestone", Highways England has also confirmed that a final six-week public consultation will start in November before a planning application is due to be submitted by April 2021.
If the plans are approved by the government, diggers could be on the site by spring 2023 - with the bypass finally set to open to traffic in March 2025.
The new dual carriageway will run from the M67 roundabout - under Roe Cross Road, Old Road and Old Hall Lane - through a new underpass. The road will then join Mottram Moor, just below the junction with the A6018 (Back Moor). A new single carriageway road will then link the A57 from Mottram Moor to Woolley Bridge - known locally as the Glossop Spur.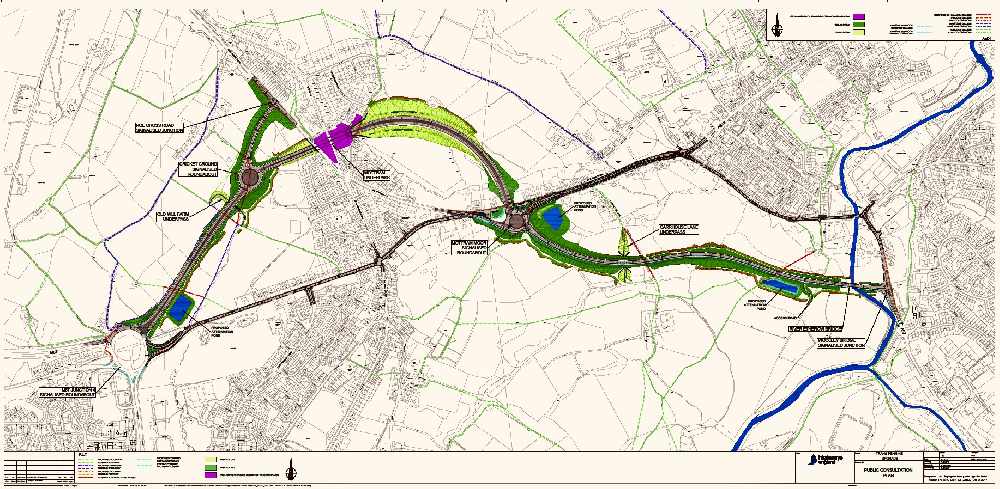 Since the last consultation, the government-owned company Highways England has made two "improvements" to the plans.
The underpass will now come out slightly further away from properties on Old Hall Lane, and the proposed mini roundabout and access road linking the new road Roe Cross Road has been removed. Local traffic will use the existing roads, with regional traffic passing by.
Andy Dawson, Highways England's project manager, said: "We're pleased to have a contractor on board for the bypass which will take traffic away from Mottram in Longdendale, and provide quicker, safer and more reliable journeys for thousands of drivers every day.
"The bypass is part of a series of improvements we're planning to improve journeys on the trans-Pennine route between Manchester and Sheffield, along the A57, A628 and A616.
"We can now start the detailed design work for the bypass and expect to be able to hold a public consultation on our proposals this winter."
'We are finally on the home straight'
Down the years, politicians from different parties have been campaigning and lobbying to get the bypass built.
Currently, High Peak's Conservative MP Robert Largan and Labour's Stalybridge and Hyde MP Jonathan Reynolds have been working closely on the issue since Mr Largan was elected last December.
They met with the Roads Minister Baroness Vere earlier this year in their continuing push to get the bypass built as soon as possible, while Prime Minister Boris Johnson said in the House of Commons in June that the government was "committed" to building it and added "I look forward to being there to see it done".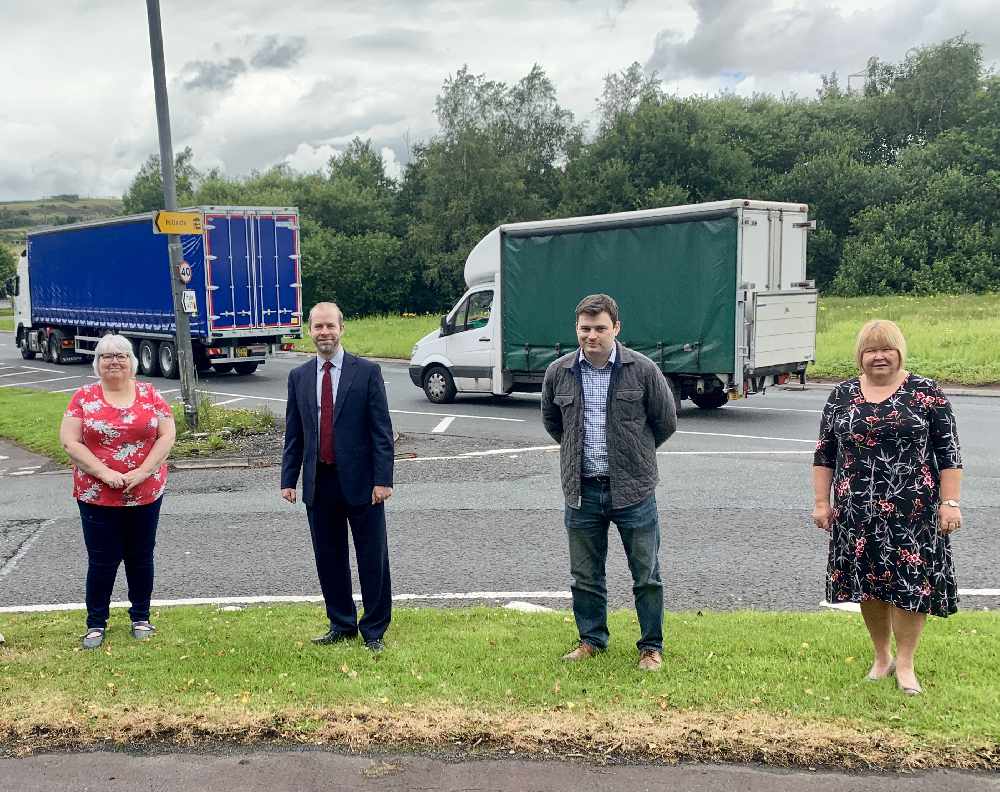 CAMPAIGNING: (from left to right) Longdendale councillor Jacqueline Owen, Stalybridge and Hyde MP Jonathan Reynolds, High Peak MP Robert Largan, and Longdendale councillor and Civic Mayor of Tameside Janet Cooper
Messrs Largan and Reynolds have described the latest developments as "a major landmark" and "great news for the whole area" - but are also aware that current plans still don't provide a traffic solution for residents in Tintwistle and Hollingworth.
Mr Largan (pictured below) said: "I live in Glossop, on the main road. This is a great place to live but we all know that the area has a huge traffic problem. It has been promised by politicians of all parties for over 50 years. The time for talk is over. We now need to get the bypass built.
"Having a construction company appointed is a major landmark and we are now closer than we've ever been before to finally getting the bypass built. But we've been promised this before and it has never happened. So I will keep banging the drum for our town until we get the bypass built.
"I'm also keenly aware that this proposal does not provide a traffic solution for Tintwistle and I continue to push hard to make the case for the full bypass. I'm encouraged that the Government is studying the proposed Trans-Pennine Tunnel."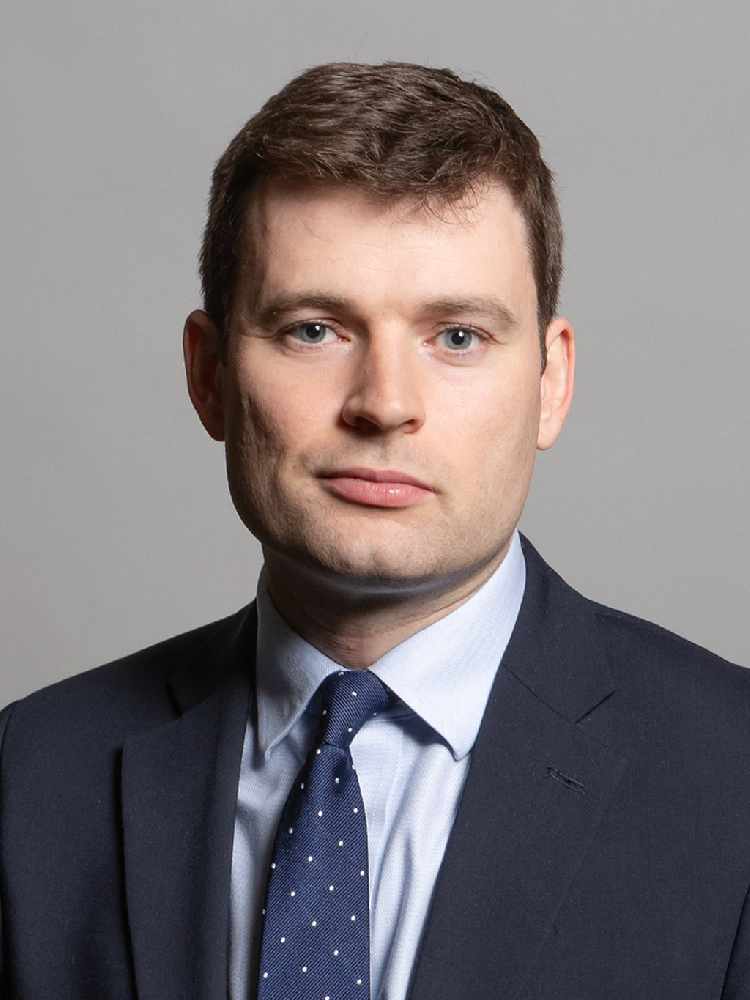 Mr Reynolds (pictured below), who has served the Longdendale area as MP since 2010, commented: "The moment I was elected as MP for Stalybridge and Hyde ten years ago I said I would make delivering the Mottram bypass one of my top priorities. Countless meetings, letters and parliamentary questions and debates later, I'm absolutely delighted the scheme is now on the brink of construction, with trusted builders and a confirmed timeline.
"This will markedly ease the unacceptable congestion levels through our villages, and significantly reduce journey times from Manchester to Sheffield. This will boost quality of life locally and could prove a significant economic stimulus across the East side of Greater Manchester. Currently, 25,000 vehicles and 2000 HGVs chug through Mottram every single day, causing delays, noise and pollution, and deterring investment.
"This is great news for the whole area – Tameside has been one big traffic jam for too long, the bottleneck of all cross-Pennine congestion. I really believe it will be transformative for residents, businesses, drivers and pedestrians alike. I promised I would get this road or die trying, and now we are finally on the home straight."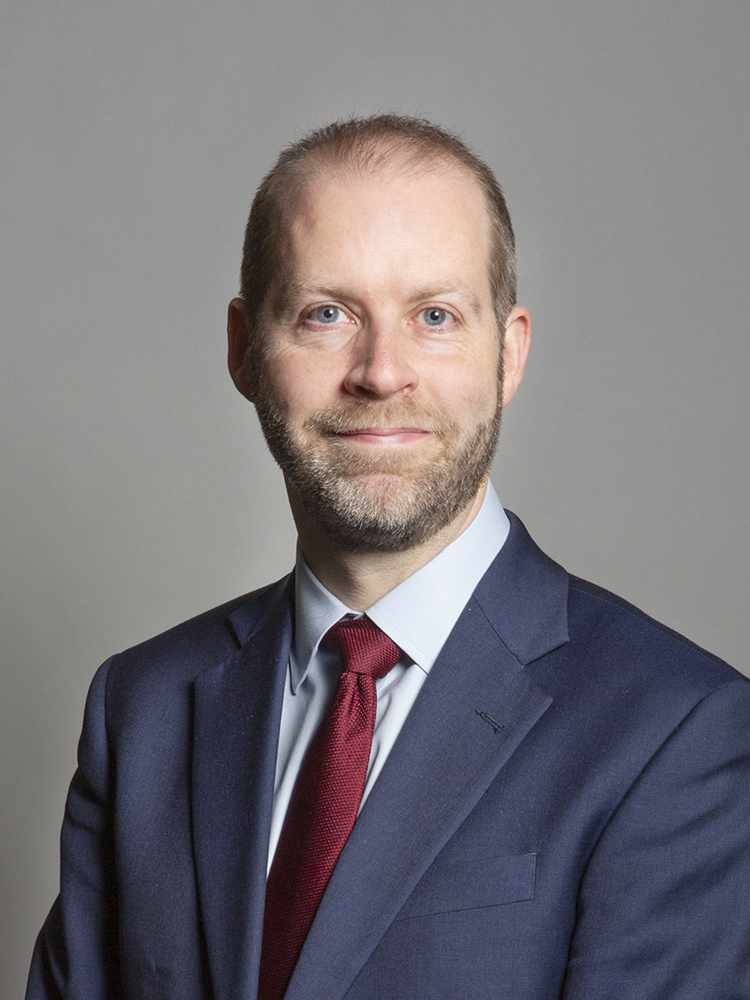 Balfour Beatty Atkins has worked with Highways England for many years on a number of major projects across the country.
Phil Clifton, managing director of Balfour Beatty's Highways business, added: "Balfour Beatty, and our design partners, Atkins, are proud to be delivering this critical project to support economic growth in the North of England.
"We are pleased to contribute to the development of the local area by connecting communities and bringing additional social value through the use of local suppliers and supporting employment opportunities within the area; helping to leave a lasting legacy in the communities in which we work."
Highways England is the government-owned company responsible for modernising, maintaining and operating England's motorways and major A roads.