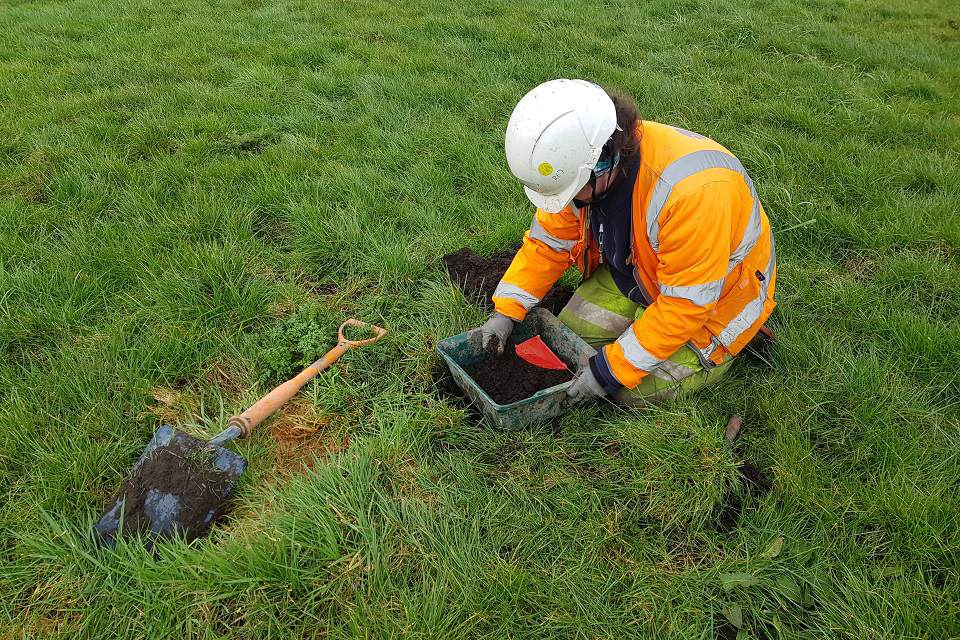 Highways England has started ground and archaeological investigations for the new £228 million Mottram Bypass and Glossop Spur.
The government-owned company - responsible for modernising, maintaining and operating England's motorways and major A roads - say the investigation work on the route will 'help refine the design of the new road'.
The work, which they say began in February and will continue into May, includes bore holes and trial pits to assess underground conditions and small-scale archaeological digging.
Ryan Rawson, Highways England's assistant project manager, said: "This is all about understanding ground conditions in locations along the route of the new bypass.
"We carried out some investigations in 2018 and we're back looking at areas of specific interest we identified then which will help refine the final design of the project ahead of our application to the Planning Inspectorate to enable us to start construction in 2023.
"Archaeological surveys are also important to identify areas of particular interest and sensitivity and plan the construction accordingly."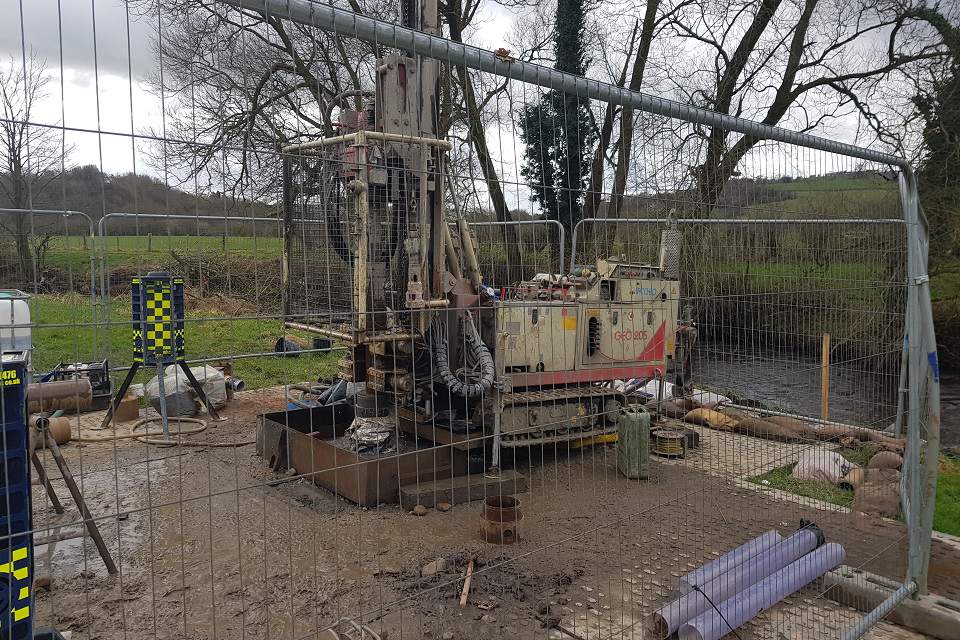 A planning application is due to be submitted later this spring. If the plans get government approval, work on the project could start by spring 2023.
Earlier in March, Treasury Minister Jesse Norman confirmed that the government "remains committed" to upgrading the A57 to improve connectivity between Manchester and Sheffield, and the development consent order is "on track to be submitted shortly".
Last summer, Highways England confirmed construction firm Balfour Beatty Atkins as its delivery partner for the bypass before holding a public consultation on revised plans for the project in the autumn.
Long-suffering residents of Mottram and surrounding areas have waited over 50 years for a bypass to be built, amid increasing traffic problems on the congested route between Manchester and Sheffield.
High Peak's Conservative MP Robert Largan said: "Local people have been waiting for this bypass to be built for over 50 years. The sight of this investigatory ground work is really encouraging, as it is helping pave the way for actual construction to be able to start. I know local people will be excited by this progress and I'm grateful to Highways England for their diligence."
Stalybridge and Hyde's Labour MP Jonathan Reynolds commented: "I'm very pleased to hear activity has started on site. There are still several stages to go, but this is welcome progress towards getting what we have always deserved. This bypass will improve journey times across the region, air quality and quality of life in Mottram, and the whole Tameside economy. I hope the sight of this initial work commencing gives local people faith that change is finally coming."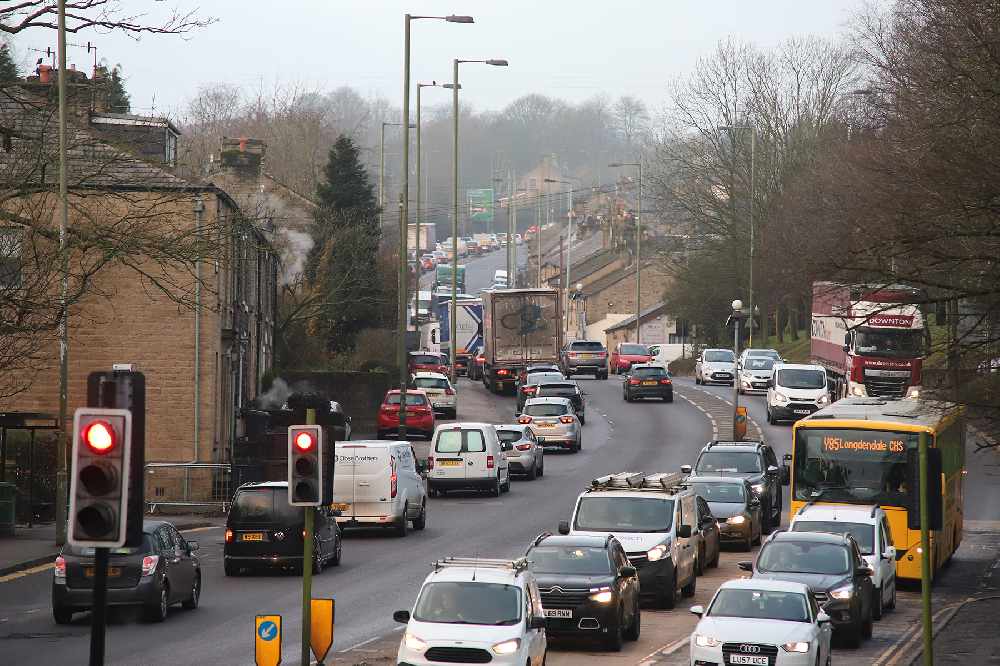 Vehicles on Mottram Moor before the coronavirus pandemic. Photo: Nigel Wood.
Around 25,000 vehicles currently travel along the A57 through Mottram every day, including over 2,000 HGVs. The village is on the key 25-mile trans-Pennine route between Manchester and Sheffield, connecting the M67 in the North West to the M1 in Yorkshire.
The new dual carriageway would run from the end of the M67 (junction 4) and through a new underpass to the north of Mottram in Longdendale. The road would then join the A57 east of the junction with the A6018 (Black Moor).
A new single carriageway road is also being planned to link the A57 from Mottram Moor to Woolley Bridge, taking traffic away from the current route of the A57 along Woolley Lane.
More information on the project is available on a dedicated webpage.
Since October 2020, new infrastructure has been installed along the A57, A628 (Woodhead Pass), A61 and A616 to allow for new variable message signs to be installed to provide drivers with early warnings of closures due to bad weather or other incidents.
Highways England say this work is due to be complete in summer.