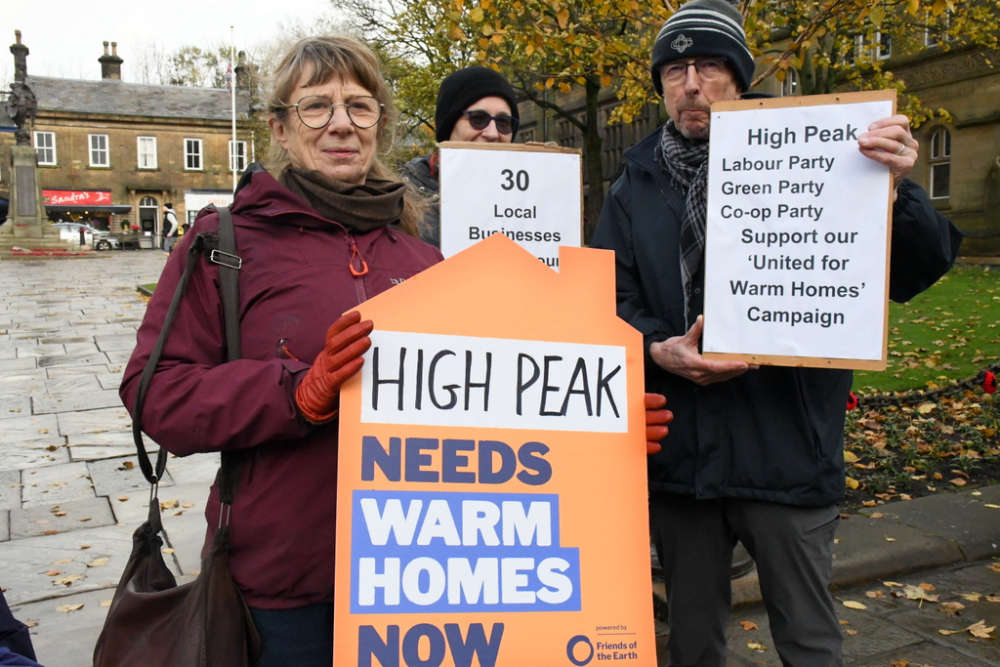 Campaigners have been collecting signatures calling on the Government to help keep people warm this winter.
Members of High Peak Green New Deal were delighted with the response from shoppers on Saturday morning, when they were out campaigning for warm homes.
Almost 50 people signed their petition to High Peak MP Robert Largan, calling on him to ask the Government to invest in an insulation programme and to give more help to people struggling with their fuel bills.
The group were taking part in a national Day of Action called by Friends of the Earth.
"We were so pleased at the reaction from people we spoke to' ," said Chris Nudds of Central Methodist Church, which is a supporter of the campaign.
"Most of them were eager to offer their support for action which would bring down our bills and reduce our carbon footprint."
The Parish Church of All Saints, Glossop has recently joined the growing band of supporting organisations.
The group invited the parliamentary candidates for the next election, and were joined by Green candidate and HPBC councillor Joanna Collins who said: "The insulation and retrofitting programme we need should be partly funded by a proper windfall tax from the obscene profits of the oil and gas companies."