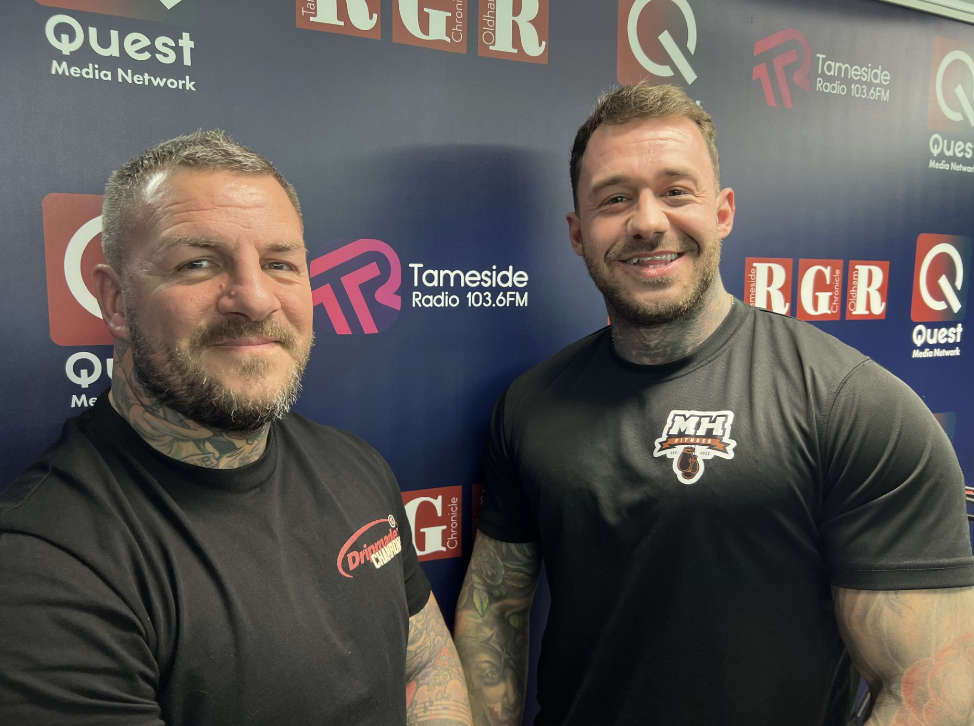 Matt Hartle and Ryan Knight are two men from Glossop who have started a men's mental health support group.
The group is called LETS (Lets Exercise Talk and Support) and takes place in Glossop, on Fridays from 4:00pm-5:00pm, where men will be able to attend to seek support and advice.
At the group, Matt offers personal training advice (as a personal trainer) and Ryan offers one-to-one therapy sessions (as a training psychotherapist).
Both Matt and Ryan have ADHD and have had significant mental health issues which they have overcome through exercise and support- and now they are hoping to help others. They joined us this week to talk openly about both their journeys and how they've got to where they are today.
They identified the fact that many men feel as though they have to put on a mask when it comes to their mental health and don't feel as though they can talk about it. A hard but important listen.
To listen to the full podcast visit: https://www.questmedianetwork.co.uk/podcasts/mens-mental-health/episode/mens-mental-health/?autoplay=1