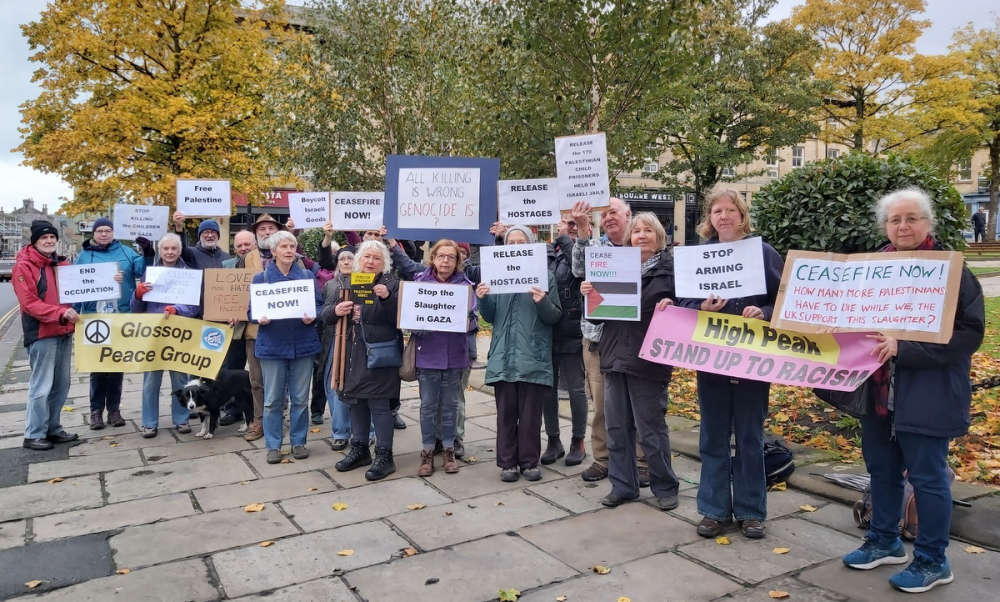 A vigil for the people of Gaza was held in Norfolk Square, Glossop, on Wednesday.
Members of Glossop Peace Group and High Peak Stand Up to Racism came together to call for an immediate ceasefire, the safe return of the hostages and an end to the occupation of Palestine.
"All around the world people are demanding that Israel stops its relentless bombing and allows the people of Gaza to have the food, water, electricity and medical care they need," said Linda Walker, secretary of High Peak Stand Up to Racism.
"We condemn the brutal attacks by Hamas on October 7, but they do not justify the onslaught of death and destruction which is being visited on all the people of Gaza, with over 60 per cent of deaths being women and children."
The groups have decided to hold a Vigil every Wednesday at noon until the conflict in Gaza stops and they urge local people to join them.