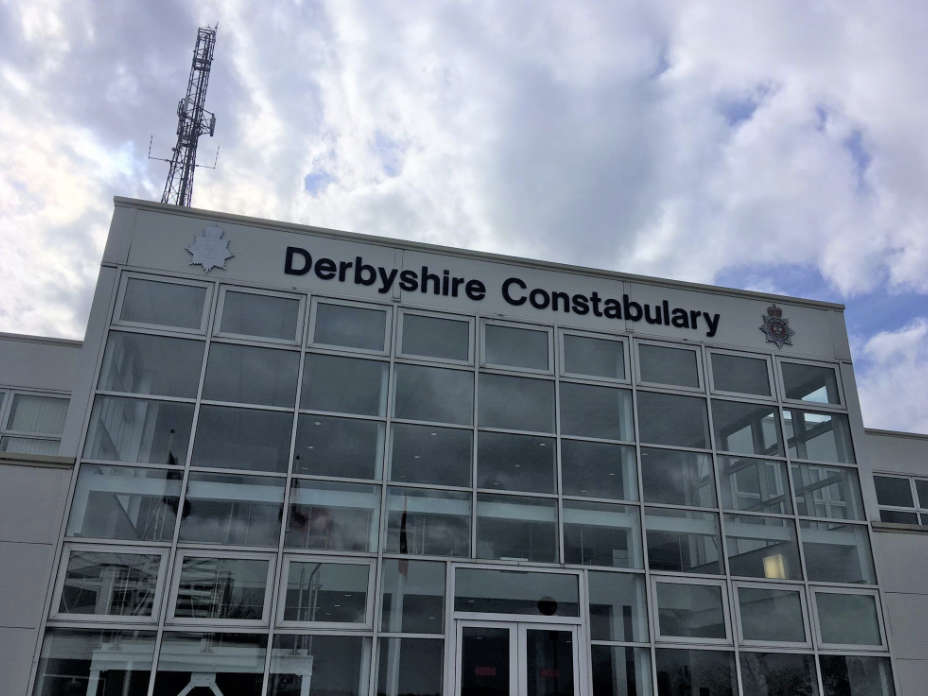 A drunk off-duty Derbyshire police officer made several threatening and racial remarks, urinated in a public place and deliberately poured a drink over a woman's chest, a misconduct hearing has heard.
The behaviour of former Constable Luke Walton on a night out in Chesterfield earlier this year was deemed "purely unacceptable" and was worthy of damaging Derbyshire police's reputation and causing humiliation to a fellow police officer.
Top ranks at Derbyshire police say they have been "horrified" to learn of the former officer's behaviour. PC Walton's "inappropriate" actions were at the centre of a police misconduct hearing held on Friday, October 27, where it was found serious allegations against his conduct on the night of February 4 were proved and amounted to gross misconduct.
Former Constable Walton's policing career now lies in tatters after he resigned from his role only months after joining the force as a constable in October 2022. It was concluded he would have been dismissed had he not resigned due to the serious breaches found against him and has been placed on the barred list.
It was heard that PC Walton had visited Chesterfield's Victoria Inn pub whilst off-duty with colleagues and was drunk. In the public toilets, PC Walton was involved in a phone call in which he used inappropriate racial language.
When he returned from the toilet and joined colleagues, he again used the same language in their company. It was heard PC Walton was "loud and boisterous" and identified himself as a police officer openly during his conversations.
Later in the evening it was heard how PC Walton visited Chesterfield train station where he had an interaction with a man and a woman. The woman at the time was in a state of distress. PC Walton asked the man if he had abused her. He replied stating he had not, but her father had.
Shortly afterwards, it was heard how PC Walton then made inappropriate comments about "sorting out" the man he had seen and/or the father of the woman – inferring he would commit a violent act. He then showed his warrant card to them, gave out his name and identified himself as a police officer before inviting them to find him on Facebook.
PC Walton's colleague said that the information he received at the station should have been reported in a formal manner, But the officer in question responded with "win some lose some you can't win them all''. It was concluded, as fact, he failed to "take any steps to identify the woman as a victim of crime or cause further enquiries to be made to permit the matter to be investigated".
After leaving the train station and heading back towards Chesterfield town centre with a colleague, PC Walton started to "openly urinate" as he walked, despite it being a public place. This was found to inappropriate conduct as it amounted to a public nuisance.
At the town's Apartment bar, PC Walton and his colleague met with a female colleague who was wearing a dress with a low neckline. The female officer tapped the top of the bottle PC Walton was holding with the bottom of the bottle she was drinking from. This caused the drink inside to froth over.
PC Walton then "subsequently poured his drink over the officer's cleavage" whilst saying an expletive to her which suggested it was an intentional act. This caused the female officer to feel distressed and humiliated.
The former officer did not attend the misconduct hearing. Chief Constable Rachel Swann, who chaired the hearing, said the behaviour of PC Walton undermined public confidence in policing and caused humiliation.
Her findings statement reads: "In short, I have found the allegations proved in their entirety and found they amount to breaches of standards of professional behaviour as alleged. The basis of my finding for gross misconduct is that there are multiple proven breaches of the Standards of Professional Behaviour which have the potential to seriously damage the reputation of policing generally and Derbyshire police in particular.
"Each of these breaches individually and in combination exceeds the threshold of purely unacceptable or improper behaviour and reached the threshold of being so serious that it constitutes gross misconduct. No party at the hearing argued against this view."
A statement following the misconduct hearing by Deputy Chief Constable Simon Blatchly said: "The behaviour of former officer Luke Walton has absolutely no place in policing. I am, as is every member of the force, horrified by what was heard during the hearing and I welcome him being placed on the barred list.
"As a force we will do everything we can to root out those who behave in ways that fall below the high standards we expect of our officers and staff. And we will stop at nothing to ensure that the public, who rightly expect those same high standards, have confidence in those tasked to keep our communities safe."