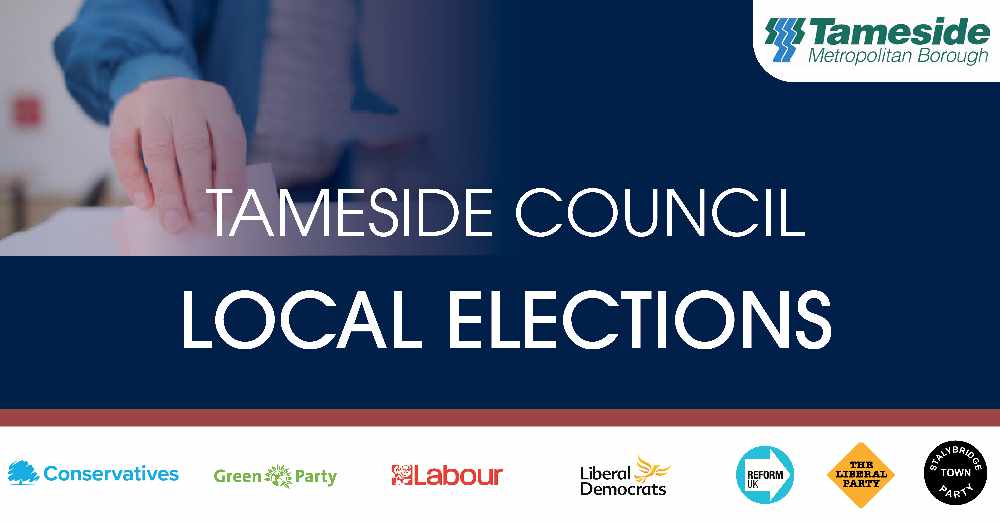 Here is your guide to the candidates standing in the local elections in Longdendale, Mossley, Stalybridge North and South. We asked each candidate to tell us what they aim to do for the area and here is what they had to say...
Longdendale
Doris Brierley (Green)
My name is Doris Brierley, and I am standing again in Longdendale to give voters the chance to elect another Green councillor alongside my colleague in Ashton.
His success, along with the close second place in Dukinfield, has shown that Greens are electable in Tameside.
It is about time the council better represented the wider public who are sick of the bickering between the two main parties. This is not what we pay our Council Tax for.
Longdendale suffers from poor public transport provision with bus services that are not fit for purpose. The Green Party believes we should encourage alternatives to cars so that children, the elderly and disabled can travel safely and independently.
This would relieve congestion for those who rely on their cars. It would also reduce pollution, providing clean air to breathe.
The proposed bypass will not solve the problem of congestion, it merely moves it further up the road.
If you want Green, vote Green.
Lavlu Kader (Conservative)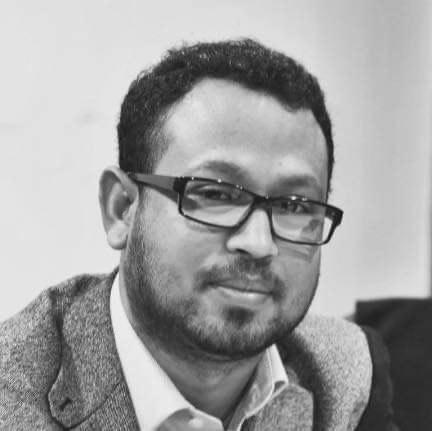 I felt that my communities and neighbours needed someone who was on their wavelength and would make the council work for them. I am also a bit inquisitive, and being a councillor gives me licence to meet all sorts of interesting people in the communities. The job is hard work but very rewarding. I can't imagine getting the range of experience, knowledge and skills in any other role. I am a solicitor and have had training in community leadership, organisational transformation and safeguarding.
I didn't see anyone representing the views of families like mine and prioritising the things that matter to them. I also saw issues locally that weren't being tackled. Meeting residents is an important part of being a councillor, as is liaising regularly with partners such as the police and fire service. I also really enjoy the satisfaction of getting a job done, be it a new litter bin or resolving an anti-social behaviour problem. Knowing you've made a difference to someone's life is fantastic.
I am keen to improve the life chances for young people. I have a strong sense of shared experience with many of the young people in my community: a cultural awareness and an understanding of their background and heritage. This means that I speak from a particular vantage point and am able to convey messages between the community and the council.
Jacqueline North (Labour)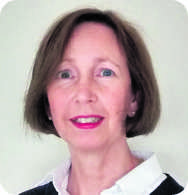 I have lived in Longdendale for the past 28 years in Hattersley, Hollingworth and Mottram. I am married with two grown- up sons and have 21 years' experience in local government in Manchester and Birmingham.
Working in social housing, crime reduction and now as a volunteer with Citizens Advice, I have accumulated a breadth of knowledge and experience that I hope to draw on as a local councillor.
I have always been impressed with the community spirit that thrives in Longdendale. Never have I found this more noticeable than during the last 12 months volunteering with the Longdendale Mutual Aid Group, being able to offer practical support to residents in these difficult times.
However, there are quality of life issues for everyone. I have listened as people have spoken to me about the lack of a decent bus service, traffic and pollution, worries over green space, food poverty, crime, anti-social behaviour, the growth in fly-tipping, poor broadband and lack of employment.
I am standing for the first time and if elected, I will work hard to address the problems you have raised, oppose further cuts by this government and be a strong and committed voice for Longdendale on Tameside Council.
Shaun Offerman (Liberal Democrat)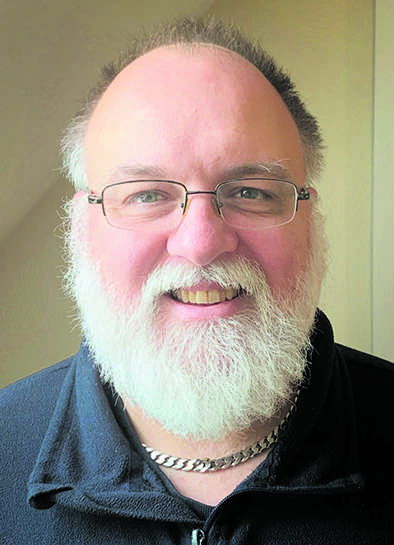 As a health professional I've seen at first hand the impact that Covid has had on our local community, and I'm standing for the Liberal Democrats in Longdendale Ward because I want to see our communities doing better as we emerge from lockdown.
First, let's learn the health benefits of lower air pollution and traffic-free roads over the last year to build back a more sustainable and much greener community in the future.
That means concentrating on brownfield sites for new affordable and energy efficient housing and keeping our communities safe and clean.
Longdendale is one of the most attractive areas of Tameside but we all know it urgently needs improvements. Let's start by providing new greener skills for young people and help for green start-up businesses.
Your vote for the Liberal Democrats at these local elections can help make every one of Longdendale's communities thriving and genuinely sustainable.
Mossley
Christine Clark (Green)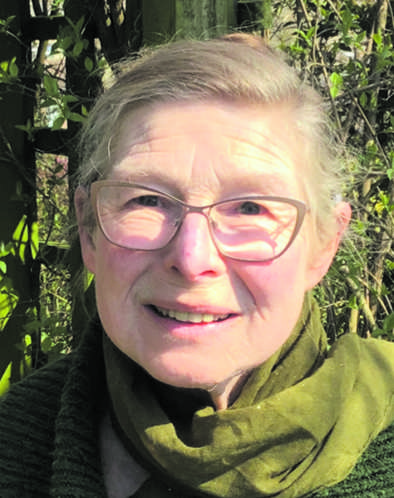 I am a retired social care worker for people with learning difficulties and continue to support those less fortunate with my work in the community.
I work with Operation Farm, collecting, processing, and distributing surplus fruit and veg, locally.
Taking an active role in keeping Mossley's green spaces available to the public, I have campaigned to save Cosgrove Park, the community allotment and other public green space and will continue to do so.
I grow organic fruit and veg at home, buying any food I cannot produce from local, independent shops. We in the Green Party believe in supporting independent, local businesses.
As an active member of Fuel Poverty Action Group I also campaign to reduce fuel poverty, cold homes and excessive charges by the big six energy companies.
In 2019 Tameside elected a Green councillor in Ashton and voters chose the Green Party ahead of the Conservatives in a third of all contested seats.
We are proven to be electable. If you want Green, vote Green!
Andrew Hay (Conservative)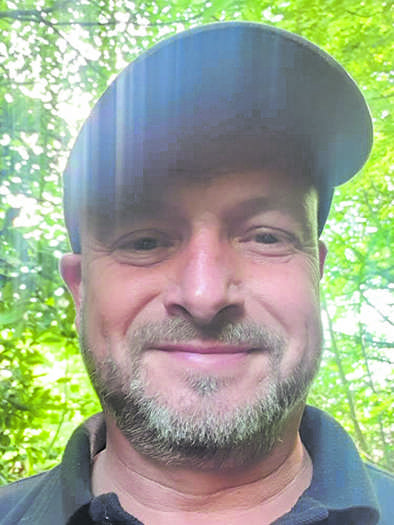 Hello, my name is Andrew Hay, I have been self employed most of my adult life and I have lived in Mossley for over 20 years.
Mossley has always been a special place with its industrial history and lovely countryside and green spaces. I have seen the large new developments take place and understand life changes and if managed correctly can be for the good of the community. I don't believe we should be destroying our greenbelt and we must build on brownfield sites first.
I am proud to be representing the Conservative party in the area that I live, as I believe the majority of residents of Mossley would like to see someone with the drive and passion for the area that they live.
Jack Homer (Labour)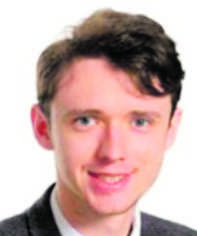 I currently live in Mossley with my partner and two children. As well as being a councillor for Mossley, I also work for the NHS as a lab technician at a hospital in Manchester. I have grown up, lived and worked in Mossley and Tameside, and I want the best for the area.
Over the last five years, being a local councillor for Mossley, I have been involved with various community projects. I worked with members of the community, St George's School and Mossley Parish Council and successfully got a new crossing point installed for children on their way to school. I have volunteered with Mossley Food Bank to get food and supplies out to families that are in need, as well as helping to raise money to keep the food bank going.
The last year has been difficult with Covid, but as a community, we have supported and looked out for each other through this hard year.
If I am re-elected, I want to build on that community spirit that has been getting us through the pandemic and achieve great things for our town.
Stalybridge North
David Fernley (Green)
I have lived and worked in Stalybridge all my life, I'm a father of a young daughter and run a successful, local joinery and carpentry business.
I am standing again to give Stalybridge North the option of voting for a local, Green candidate and a party that will prioritise making our community, a cleaner, safer, greener, and overall a better place to live.
I have campaigned against the attempts to build on the ancient woodland between Grove Road and Carrbrook and have volunteered at Eastwood RSPB Reserve where I rebuilt and repaired the viewing hides.
The Green Party support the local campaigns to save Tameside's green belt and to prioritise building affordable housing on brownfield sites, to reduce the devastating level of homelessness.
We have a Green councillor in Ashton and finished above the Conservatives in a third of contested wards, so we know the Greens are electable and capable of winning in Tameside.
If you want Green, vote Green.
Jan Jackson (Labour)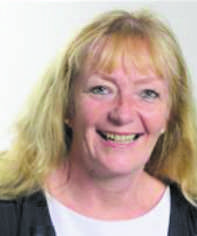 As a Labour and Co-operative candidate, it is a privilege to be standing in Stalybridge North this May.
The pandemic has evidenced the resilience of our communities and I have been on the front-line with our heroic key workers, delivering food parcels to those in need and sourcing funds to provide free lunches for children. But our ward has also had the moorland fires, sparking our communities into action. Emergency services worked tirelessly to remove smoke which blighted the lives of many. I was instrumental in organising a meeting with schools, council officers and heads of public services to obtain vital equipment so schools could reopen.
I am proud to have played a part in the ward's achievements eg reopening of Stamford Boating Lake (as a director), supporting Heyrod community events, being instrumental in re-establishing Stalybridge Carnival Committee to deliver the greatest, biggest free event in the borough, raising money for local causes and strengthening partnerships with community groups.
If elected I will continue to support schools and speak with school councils; have a strong voice for young people and elderly; address the issues which matter eg mental health, cleaner, safer streets and build on the community spirit, which exists in Stalybridge North.
Lee Stafford (Stalybridge Town Party)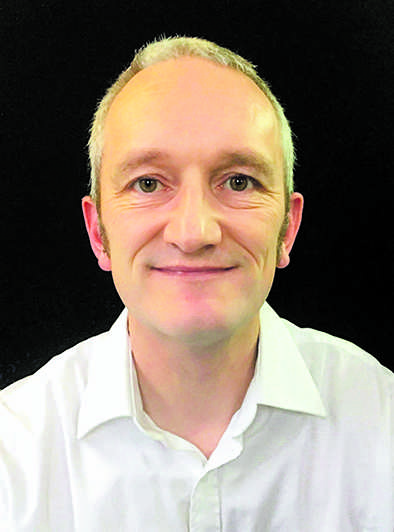 I am a proud resident of Stalybridge and am standing as a candidate for Stalybridge Town Party for the third time. I believe there is a real appetite for change in Stalybridge and I want to try and bring that about.
With your support and when it is considered safe to do so, I will call for open meetings where we can address our councillors with the issues that concern us. It simply isn't acceptable that the Executive Cabinet at TMBC is making decisions based on what they think is best for us. They should be asking us what we want, not telling us what we're getting.
Stalybridge was chosen for Andy Burnham's 'Town Centre Challenge' and it started with a real passion, but I believe it has now been taken over by the Cabinet and has become stagnant as has the 'Heritage Action Zone'.
Why hasn't there been a public consultation for the project?
Don't vote for more of the same, vote for Stalybridge Town Party, vote for change.
David Tilbrook (Conservative)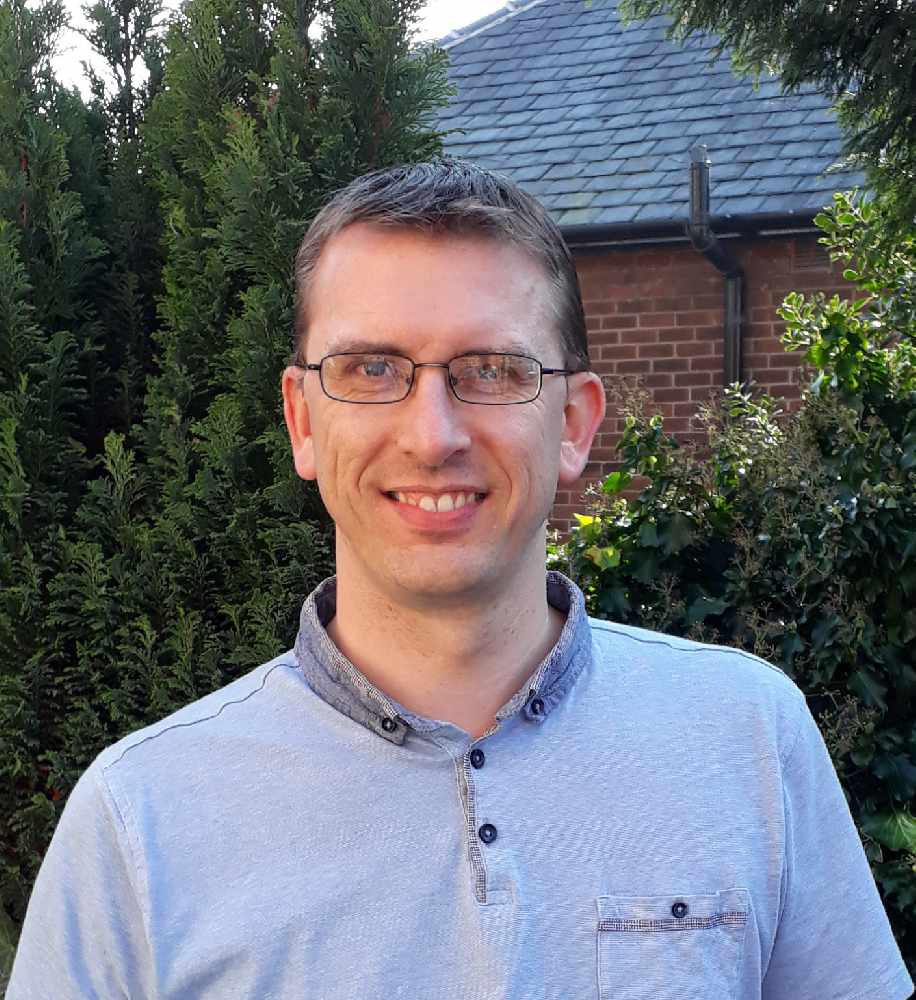 I'm local and have been active in the community for a number of years. I support saving the conservatory in Stamford Park. I'm chair of the new George's Kitchen which will provide meals for the isolated and vulnerable in our area. I'm a Big Local Board member on Ridgehill and Vice-Chair of Trustees at West Hill.
I want to regenerate our town centre. As a resident, it's sad to see our town centre the way it is now, with an empty market hall and empty shops. We plan to regenerate our town centres, including free parking.
Tameside has been run into the ground by Labour. This election is a chance to build a bigger opposition to be able to hold them to account. The Conservatives already have some councillors but it's not enough. A vote for me will mean opposition voices grow and with more Conservative councillors, things will change.
Stalybridge South
Doreen Dickinson (Conservative)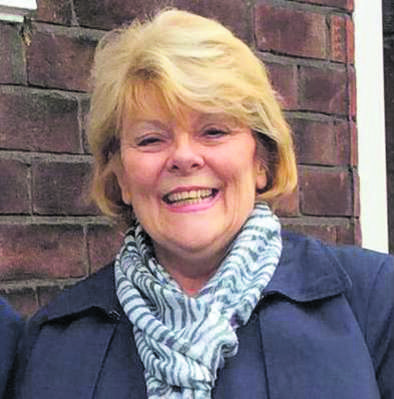 Firstly, I would like to thank our amazing key workers and volunteers who have stepped up to help those in need. 2020 was a terrible year for all of us, but even worse for people that lost loved ones and my deepest sympathies go out to these people.
In the years I have been a councillor for the Stalybridge South ward, I have worked hard to make sure Stalybridge South is a good place to live, listening, supporting and helping wherever I have been needed. I have opposed building on greenbelt and inappropriate development, encouraged home watch areas, residents' associations and supported all local community groups.
This election is about the person who will work hard and go the extra mile for you, and I believe I am that person. Vote for me on May 6 and I will continue to look after you and your priorities.
Amanda Hickling (Green)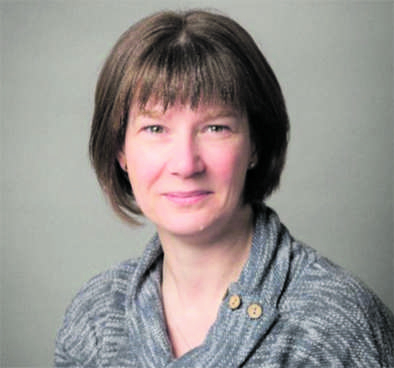 I have my own sewing business; teaching and making/altering clothes and host coffee mornings and fundraising events. My husband and I moved to Stalybridge to start a family and now have two girls. I am standing as a candidate because I believe Green politics can change our lives for the better.
The Green Party is committed to alternatives to building on our precious green spaces. Looking to tackle the housing crisis through using empty properties, providing better, safer management of properties and better regulation of developments.
We champion better transport planning, and safer streets, with the vision that every child can walk, cycle or scoot safely to school, and play outside in clean air.
I believe in challenging the health crisis with better local care services, better funding, more responsible health planning and an end to privatisation.
We have a Green councillor in Ashton and beat the Conservatives in a third of contested wards last time, which proves just how electable we are.
If you want Green, vote Green.
Paul Thompson (Labour)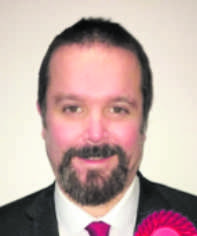 It is an honour that Stalybridge South Labour chose me as their candidate and I know what a warm and mutually supportive community it is, having campaigned hard for it before the pandemic broke and having volunteered for it as Covid changed and challenged so many of its lives.
My first leaflet highlighted the need for Better Buses in Stalybridge and how I campaigned for that in Stalybridge and across Tameside.
The work paid off - Andy Burnham has now brought buses back into local control which should reduce the rip-off pricing and sudden termination of routes that have left residents high and dry, increasing their chances of social isolation.
The local Tory response to the pandemic highlighted their self-centred ideology - complaints about the most reasonable restrictions and pointing fingers at ordinary voters when their national party in office refused initially to support a motion to feed hungry school children.
The Covid crisis has brought into focus how ordinary hard-working people can fall on desperate times through no fault of their own. I believe in communities. We have each other's backs. If elected, that's what I can bring to Stalybridge South. I want to help and want to fight tirelessly for this community.
That's what I can offer. Action. And a philosophy that has been missing from councillor representation in Stalybridge South for at least two decades.