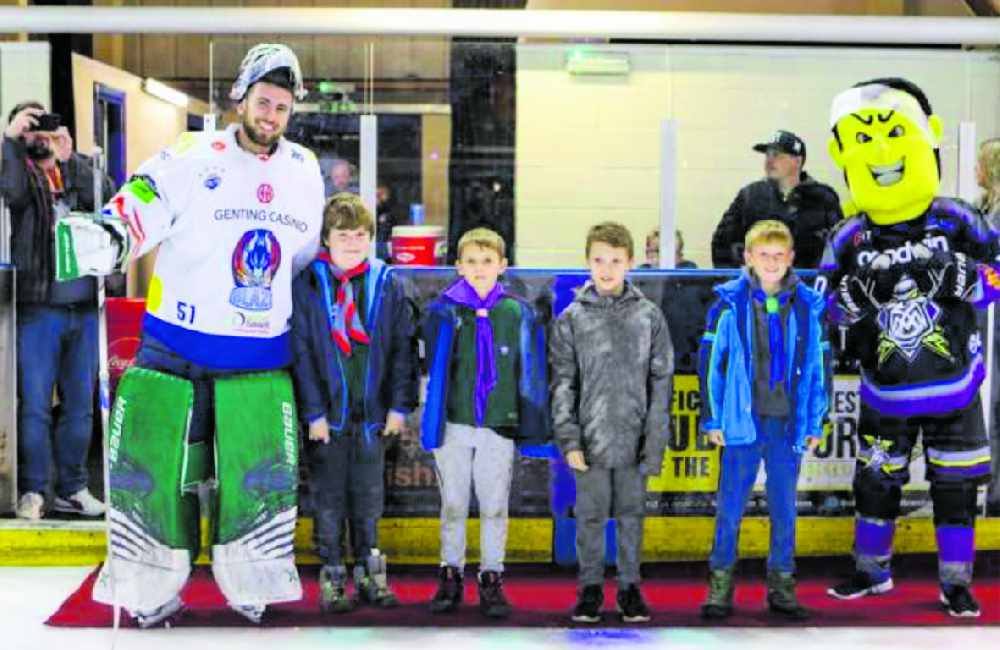 North Tameside District Cub Scouts and their leaders rallied round to save their annual camp after the Waddecar Camp site at Preston was flooded.
Suddenly, after a year of planning, cub leaders in Droylsden and Ashton came together to save the day and provide a camp experience for the groups closer to home.
Working against the clock and using their vast list of contacts, experience, determination and gusto, they came up with an alternative.
Cubs and leaders met at One Adventure on Greenside Lane in Droylsden on the Friday to enjoy laser tag, bouldering, caving, golf and archery. This also allowed leaders to meet and plan.
It was decided to split the camp in two and use 6th Ashton and 2nd First Hurst Scout huts to sleep in over the weekend, with the 76 cubs and 12 leaders heading off by tram to Ashton.
The cubs then enjoyed a weekend of packed activities, including a hike to Park Bridge via a tree lined traffic free route, where they then took part in environmental activities plus took part in a scavenger hunt.
Later, the cubs were treated to a trip to Altrincham Ice Ring to watch Manchester Storm Ice Hockey versus Coventry, where they were met by Lightening Jack - the Manchester Storm Mascot.
Sunday was spent creating a water-wheel, making bird feeders and wind powered vehicles among other activities.
Huge thanks go to Gill Cummins for her fortitude and the other 28 leaders and helpers who supported the last minute preparations.
"The last word must be all about the Cubs. They did not fuss when plans were changed, they just got on with it. Each week at our meeting we say 'Cubs do your best'.
"Well, they certainly did - thanks to the colossal support, guidance and encouragement of the leaders of North Tameside District."