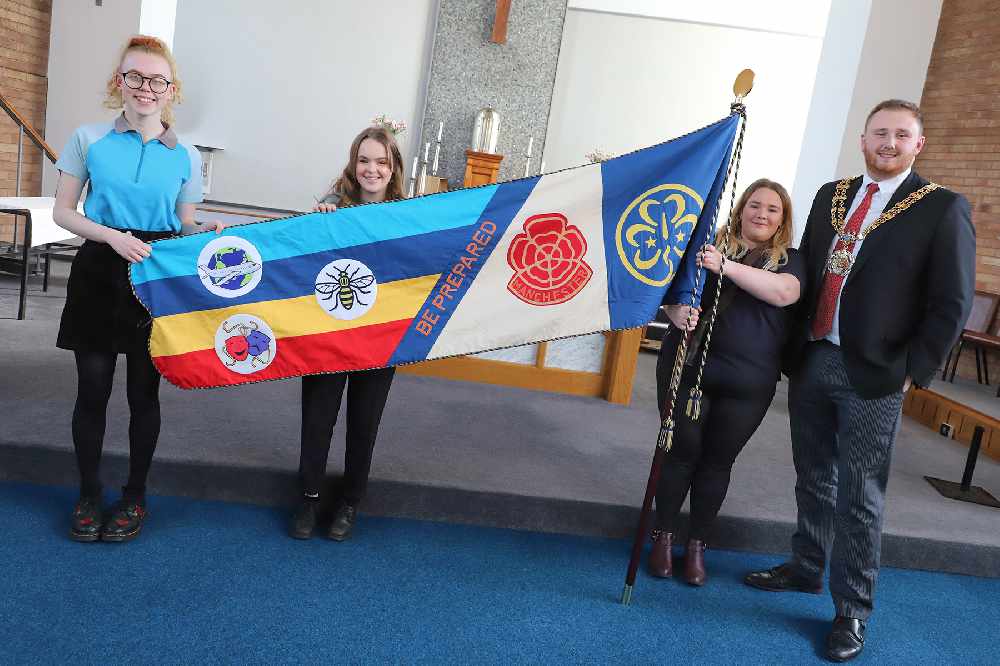 Members of the Girlguiding Ashton Division held their Standard Service at St Stephen's RC Church in Droylsden last Sunday.
The special service, which sees the annual handover of standards from one district to the other, was attended by special guest, The Civic Mayor of Tameside Cllr Leigh Drennan.
Following the service, he took time to explain to members of the guiding groups a little about his role as mayor.
The theme for this year's service event was "Joy of Nature" and also saw the girls renew their promises.
Images by Nigel Wood