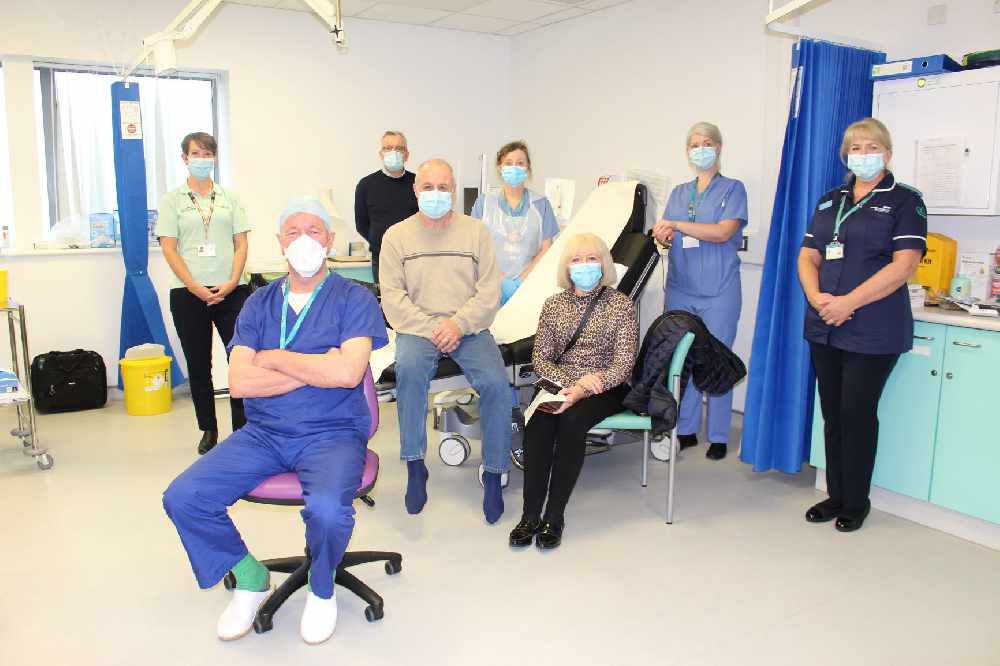 A new prostate cancer service which diagnoses patients in days has started at Tameside Hospital.
The Urology Department at Tameside and Glossop Integrated Care NHS Foundation Trust, which runs the Ashton-based hospital, now offers the service that will quickly diagnose potential prostate cancer patients, using a new technique which reduces the risk of post-procedure infection.
The new service, called the Prostate Best Time Pathway, means that patients get diagnosed quicker because the hospital now offers local anaesthetic transperineal biopsies in its Outpatient Department.
It's seen as a significant improvement for patients, who previously had to be admitted to Stockport NHS Foundation Trust and have a biopsy under general anaesthetic or faced a significant wait to have the procedure carried out in their surgical daycase unit.
Most patients, referred into the service as their GP suspects they may have prostate cancer, will be invited for a scan straight away. The results will then be reviewed by the Urology Team, and those patients that need it will be invited in for a biopsy as an outpatient.
Gerald Collins, Consultant Urologist at the Trust, said: "I am really excited about this, as it offers a phenomenal service to our patients. We already run a first class service but this improvement makes it even better for our patients' experience. It improves the quality of the work we offer, is more sophisticated and means that patients have their diagnostic tests straight away.
"If the patient then needs a biopsy, we can perform it in the Outpatient Clinic here at Tameside Hospital, the patients don't need to be admitted or to have a general anaesthetic.
"The whole team here at Tameside are passionate and proactive and are looking forward to helping more patients in this way in the future."
Christopher Bayley, from Audenshaw, was the first patient to use the new service.
He said: "The team in the Urology Department are fantastic, the service has been brilliant and a lot quicker than I expected."
The Urology Team at Tameside Hospital have been running a full service throughout the Covid-19 pandemic, and Mr Collins is keen for anyone to continue to go to their GP and get a referral if they need it.
He added: "We have put a number of things in place in clinic to ensure the safety of our patients, there is no reason to delay your appointment with the team."
Main image:
(From left to right) Barbara Williamson, Prostate Pathway Navigator; Mr Collins, Consultant Urologist; Stuart Middleton, BK Medical Support; Christopher Bayley, patient; Marie McEvoy, Clinical Support Worker; Patricia Bayley, patient's wife; Nicola Lee, Clinical Nurse Specialist and Kerry Fallon, Clinical Nurse Specialist.