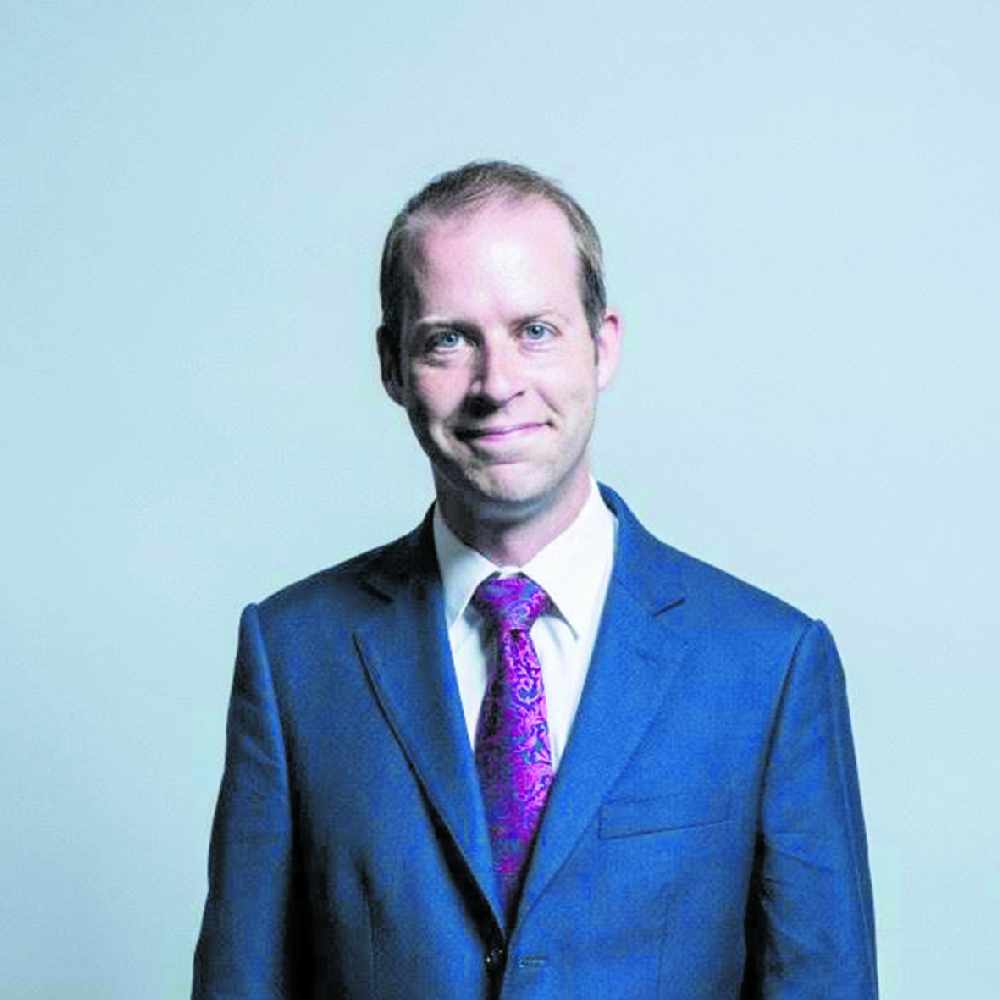 Stalybridge and Hyde MP Jonathan Reynolds has been appointed as the new Shadow Secretary of State for Work and Pensions.
Mr Reynolds - who also serves Mossley, Longdendale and Dukinfield - will be tasked with scrutinising the work of Work and Pensions Secretary Thérèse Coffey, as well as being the Labour Party's spokesperson for the department and developing new policies.
He will also be a representative on the National Executive Committee - the governing body of the UK Labour Party, which sets the overall strategic direction of the party and policy development.
His appointment comes as new Labour Party leader Sir Keir Starmer has undergone a reshuffle of the top positions after succeeding Jeremy Corbyn on Saturday.
In a statement on social media, Mr Reynolds said: "I am proud and humbled to be asked by Sir Keir Starmer to join the Shadow Cabinet as Shadow Secretary of State for Work and Pensions. I know just how big a brief this is to both individuals here in my constituency and the UK economy. Sir Keir has also asked me to be one of his representatives on the NEC – a real honour.
"This crisis has brutally confirmed that our existing welfare state is not fit for purpose. Too often it leaves people without support and fails to treat them with the dignity and respect they deserve. Many people who have contributed are finding for the first time that the assistance they need and expect is just not there.
"People may know I also have a family interest in disability policy. I will defend, at all times, the right of every person in this country to live the decent life we should all be entitled to.
"I will campaign vigorously against the disgraceful levels of child poverty, food bank need and homelessness this country has after 10 years of Tory government. We also need serious long-term thinking on pensions - I know from my time as Shadow City Minister there are many people who want to work with us on this agenda.
"Special thanks to all my friends at Christian on the Left and the generations of Christian Socialists who helped make the Labour movement what it is, and to outgoing Shadow Chancellor John McDonnell for his leadership of the Treasury team over the last few years. Particularly pleased to be working alongside my friend his successor Anneliese Dodds in this new role.
"One more thing as people are asking following my appointment - everyone calls me Jonny, but my mum hates it. So in print and TV I'm always Jonathan. Every man just wants to make his mam happy."
Father-of-four Mr Reynolds, 39, who has been the Stalybridge and Hyde MP since 2010, has previously served in the Shadow Cabinet.
He was then Labour leader Ed Miliband's Parliamentary Private Secretary and then became Shadow Minister for Energy and Climate Change.
Mr Reynolds was also a Shadow Minister for Transport with responsibility for rail between September 2015 and January 2016.
Most recently, he has also held the position of Shadow Economic Secretary to the Treasury.
Fellow Tameside MPs have also hit the headlines in recent days. Ashton-under-Lyne MP Angela Rayner is the new deputy leader of the Labour Party, while Denton and Reddish MP Andrew Gwynne announced earlier on Monday that he's stepped down from his role as Shadow Communities and Local Government Secretary and co-National Campaign Coordinator.