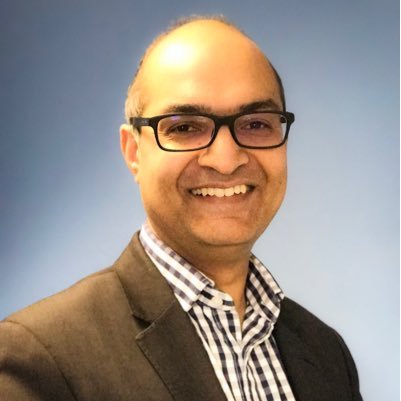 The outstanding service of Dr Amir Hannan to the Tameside community and the national impact of his work has been recognised in the Queen's New Year's Honours.
The 49-year-old (pictured) was awarded an MBE for his groundbreaking and pioneering work in the wake of the Shipman murders and for services to General Practice in Hyde and Haughton Green.
In 2000, Dr Hannan joined Haughton Thornley Medical Centre in Hyde, which had taken over responsibility for the practice run by the prolific serial killer.
A week before Amir's arrival at the surgery, patients staged a sit-down protest in the waiting room, attracting national news coverage.
This lack of trust between patients and doctors proved a huge challenge at the time as Dr Hannan set about rebuilding that doctor-patient trust from scratch.
Shipman had falsified patient records to, literally, get away with murder.
So from the start, Dr Hannan offered transparency and pioneered giving patients access to their online medical records.
After seven years at the medical centre, 150 patients could look at their test results and records. Now, 10,000 patients - equal to 76 per cent of those registered to the practice - can access their information.
Dr Hannan championed this approach across the country, serving on national and international health committees.
He stands as Chair of the World Health Innovation Summit and the West Pennine Local Medical Committee, platforms to promote good health and support GPs.
He also serves as Director of Orbit Healthcare, an organisation focused on developing healthcare IT systems.
In a blog post for the British Medical Journal, he outlined 'we need to build a service that recognises that 80 per cent of the population now has access to broadband and where 61 per cent of those on the internet are now using smartphones to connect to it'.
Dr Hannan said he was 'humbled' and 'honoured' to receive the MBE - took the time to thank his wife, family, partners, staff and patients.