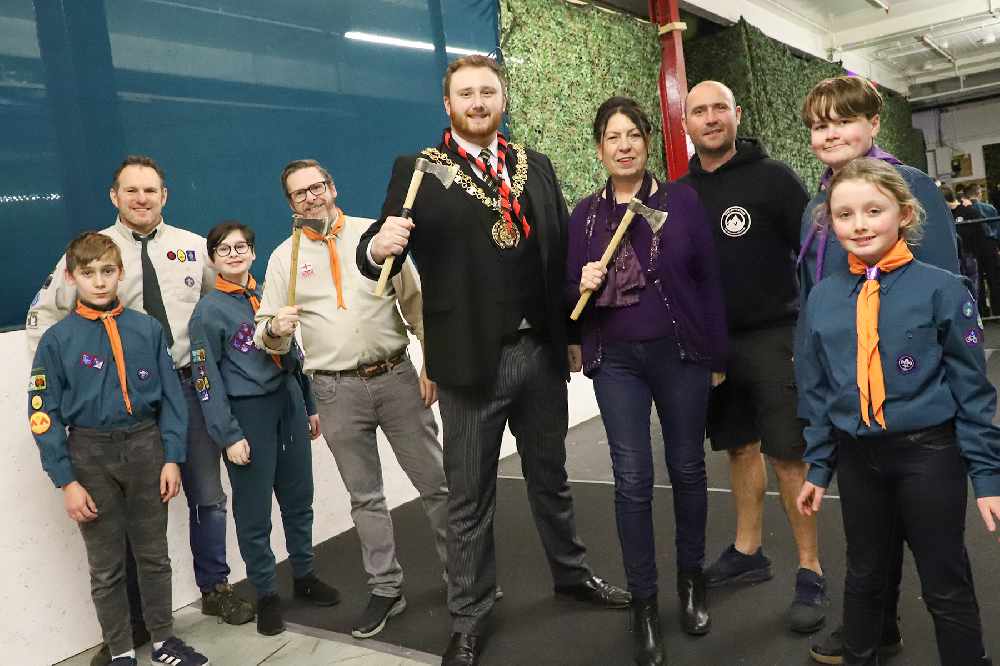 The Mayor of Tameside, Cllr Leigh Drennan, joined North Tameside Scouts to be put through his paces at a scout activity evening.
The Scouts were aiming to stay on target for an active new year as they headed along to Adventure One at Greenside Mill in Droylsden on Monday.
The venue is the perfect place for adventure, offering a wide range of activities from shooting skills and archery to climbing.
It is also the ideal place to practice tomahawk throwing in a safe environment with specially trained staff.
The Mayor is a big supporter of the local scouting groups and was keen to give all of the activities a go.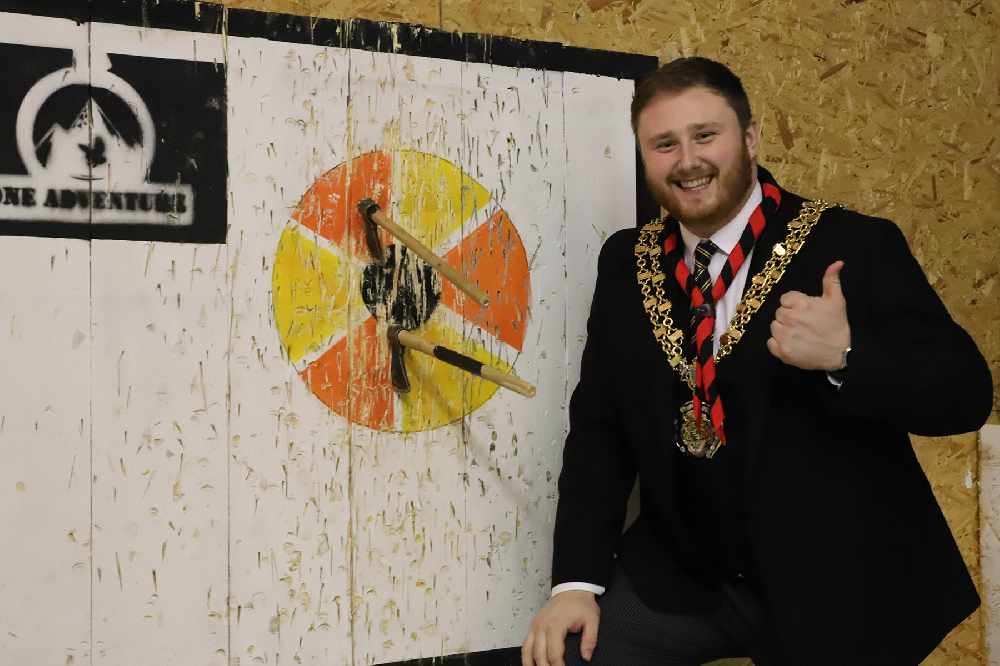 If you would like to get involved with the Scouts or help out, adult leaders and helpers are always needed and there are a wide variety of supporting roles.
You can email Alan Fish at alan.fish@ntscouts.org.uk, call 07931765120 or look at Find Us at www.ntscouts.org.uk.
You can find out more about the adventure centre and the activities available at www.one-adventure.co.uk.