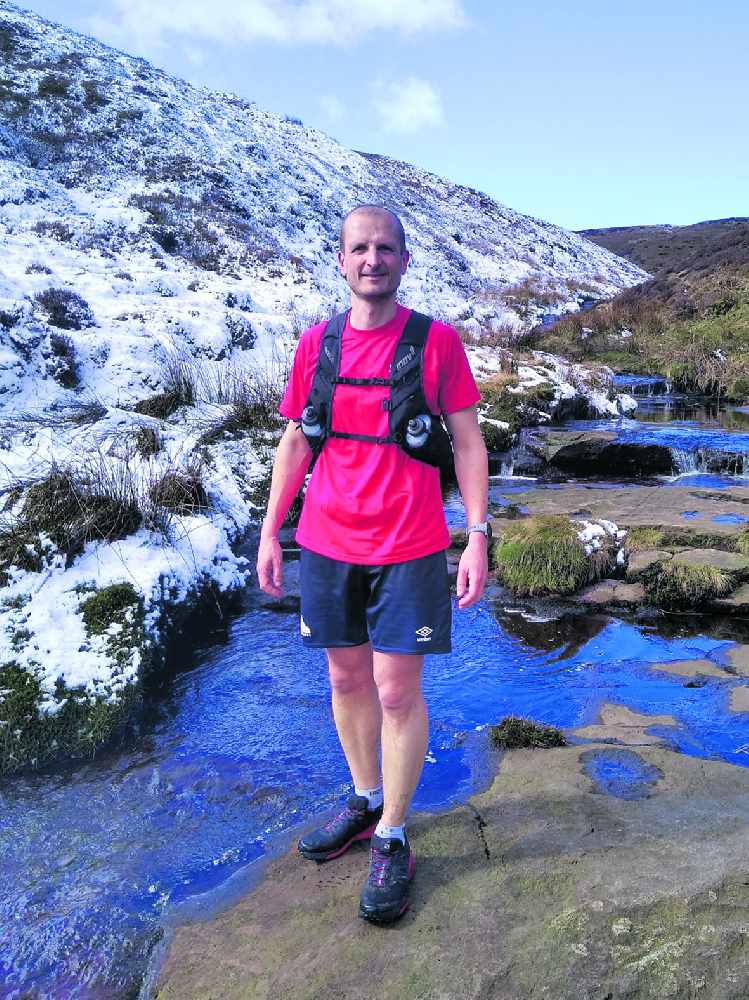 A busy runner is putting his best foot forward to raise funds for Tameside, Oldham and Glossop Mind.
Dan Mounsey, from Greenfield, is entering a 50km run to raise funds for Mind in memory of his mum.
Dan, aged 39, a director from furniture components manufacturer and distributor Hill's Panel Products (HPP), is running the off-road 50km Ultra Trail challenge around the Holmfirth and Marsden district near Huddersfield on July 10.
The epic trek will be in memory of his mum, Gillian Mounsey, a former primary school teacher who died last year and whose funeral was held on the first day of the first national Covid-19 lockdown in March 2020.
She had suffered from mental health issues for 20 years.
Dan's, HPP's Director of Marketing and Business Development, will raise cash for the local branch of the national Mind charity which offers advice to people effected by mental health issues and lobbies organisations on their behalf.
Dan attended Saddleworth Secondary School and Oldham Sixth Form College then studied business at Sheffield Hallam University.
His marketing career with HPP began in 2004 after previously completing a year-long work placement with the company as part of his degree.
HPP, based in Oldham, was formed in 1991 and is celebrating its 30th anniversary in 2021.
Dan said: "My mum passed away last year and I was keen to raise some money for a charity in her memory.
"Awareness of mental health has grown in recent years and the impact of pandemic lockdowns and restrictions have highlighted its widespread relevance.
"I think the pandemic will have an impact on mental health for a significant time to come."
Gillian lived in Greenfield and died in 2020, aged 71.
When younger, she worked as a nursery teacher at Clarksfield Primary School, Oldham, and was well known.
Gillian was also active in the local community and was a keen hill walker with several Saddleworth-based groups.
Dan said: "When I was younger, my mum brought-up me and my sisters for much of the time.
"My dad was a long-distance lorry driver so often worked away for weeks at a time.
"After teaching for many years, my mum's life changed around the age of 50. She suffered a breakdown and went into hospital for a while.
"This happened as I was turning 18.
"It should have been a time when my mum started enjoying a new chapter in her life.
"But, unfortunately, she became more reclusive. She gradually dropped off the medical 'radar' and spent her later years living largely in seclusion."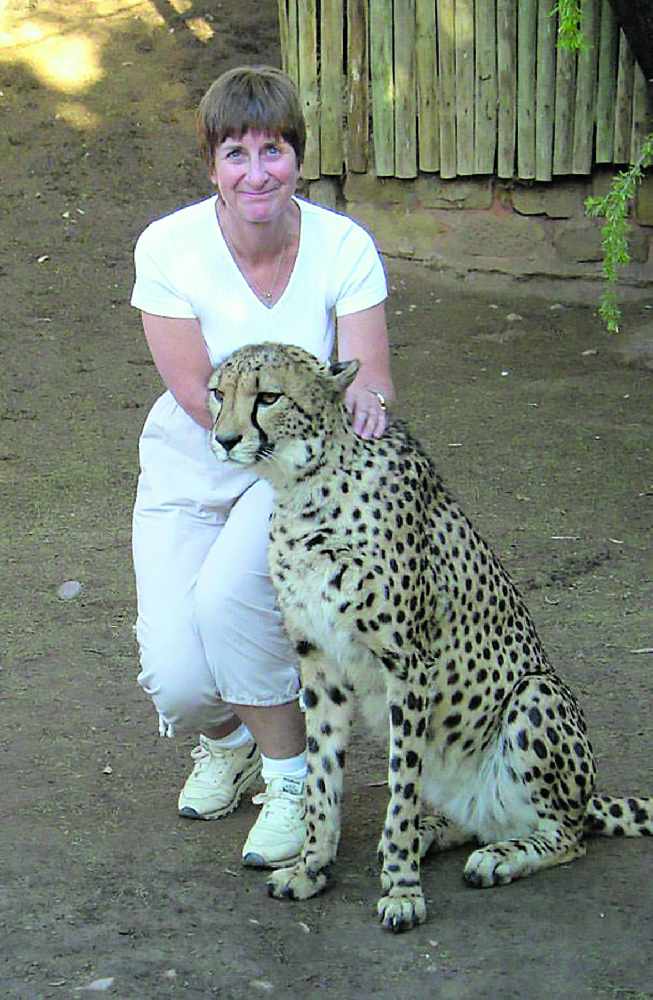 Her funeral took place at Dukinfield Crematorium on March 24, 2020.
Dan recalled: "That was the first day of the national lockdown.
"The early restrictions were probably the harshest and the number of people at my mum's funeral was limited to just 10.
"There was not enough room for all her grandchildren.
"Lockdown restrictions also impacted on our ability to clear my mum's house and, for example, look at old family photographs. So, it's been a difficult time in many ways.
"Through my own family's experiences and those of wider society during the pandemic, I feel that running the 50km Ultra Trail to support a mental health charity is a good thing.
"I'm sure these feelings will strike a chord with many other people who have faced their own hardships and worries too.
"I hope they will sponsor my run to support Mind."
Dan started running last year during the early lockdown.
He said: "I began with short runs then gradually progressed to longer distances and off-road trails, which I enjoyed more.
"Through the Strava running and social networking app, I got in touch with an old friend from primary school and we started running together and he suggested the idea of entering some races.
"Activity is good for mental and physical well-being, whatever your age and ability, whether it's walking, running or something else," Dan added.
"I'd encourage us all to build some regular activity into our lives and to look after our physical and mental health."
Dan also enjoys cycling and badminton.
He is a member of Saddleworth Badminton Club, which plays in the Oldham and Rochdale Badminton League.
To donate, visit Dan Mounsey's Just Giving page: https://www.justgiving.com/fundraising/danielmounsey