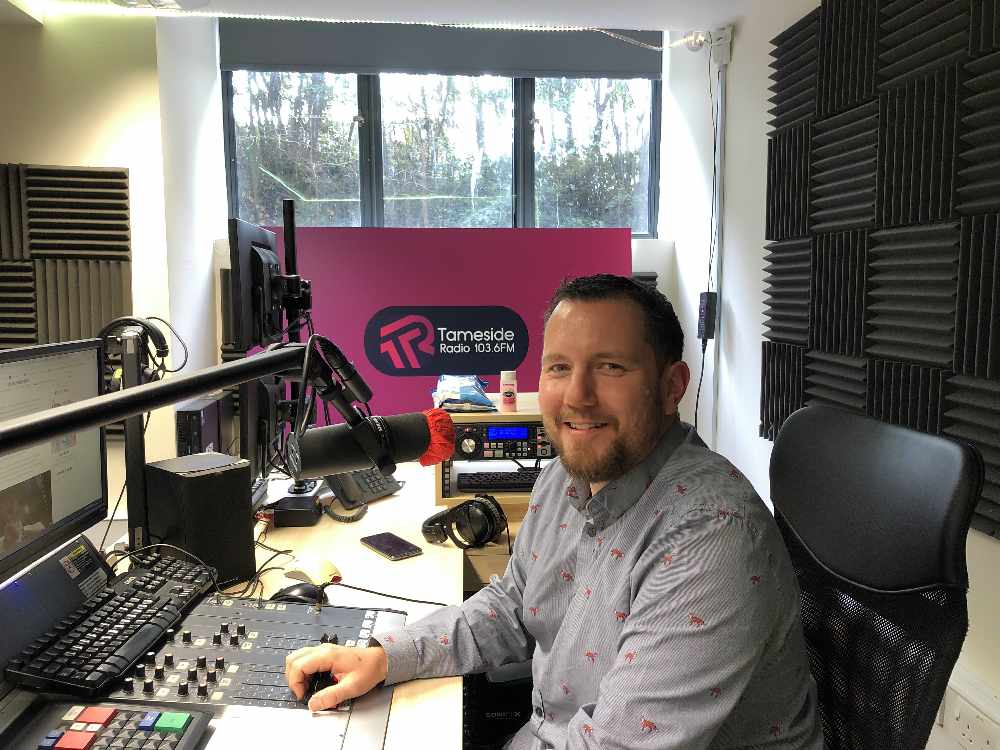 Tameside Radio's Breakfast presenter Alex B Cann.
What's your main irritation when it comes to other cinemagoers? The Tameside Radio presenter talks about this and gives us a contender for his Film of the Year that he's been to see this week...
It's the season for autumn walks, with the leaves crunching under your feet and a kaleidoscope of colours in the trees. However, I'm spending a lot of my time in the cinema, which may not come as a huge surprise.
I think I saw a contender for my Film of the Year earlier this week, which is on for another week at Cineworld Ashton.
Last Night In Soho sees a fashion student transported back to the Swinging Sixties in London, through a strange portal in the bed of her room, in an old mysterious house. It's ghostly, clever, and the soundtrack is cracking.
Cilla Black, Petula Clark and many more greats feature, and look out for a scene where the poster for Sean Connery's Thunderball has never looked better!
Definitely one for the big screen if you get chance, plus it was the final movie for both Diana Rigg and Margaret Nolan, both of whom passed away in 2020.
As I head towards 50 films on the big screen since mid-May, I've been thinking a bit about what puts some people off from a cinema visit these days.
I don't know about you, but I find streaming services a bit fragmented. They almost offer too much choice, and I spend more time either scrolling aimlessly through the things their algorithm thinks I'll enjoy, or watching trailers for films I'm not really interested in.
Give me a new release at the pictures any day! It can make a fairly average film into an event, and it is a chance to switch off your smartphone and be absorbed into another world.
Then a lightbulb came on above my head, and I had a conversation with my friend Ben, who told me every time he tries to enjoy a cinema trip, he ends up getting wound up by other cinemagoers.
He lists the main irritations as follows:
1) People sniffing every two minutes rather than blowing their nose. I'm not sure there's as much coughing nowadays, as that is worse than shouting 'fire' in a theatre given the ongoing pandemic, but sniffing is certainly still a thing.
2) When Ben saw Venom 2, a couple both had awful colds and kept sneezing. Why go to the cinema when you're obviously under the weather? Given what we've all learned about the transmission of viruses, it does seem selfish in the extreme.
3) Folk on their phones so the screen glare distracts you. Do they think no-one can see as they scroll through their Facebook feed, swipe right or post on their Insta stories?!
4) Punters talking through the film. Even at a low level, there is absolutely no excuse for this once the trailers are done and the lights go down. Discuss the movie afterwards over a mince pie and a festive coffee by all means, but shut up and let me enjoy the feature presentation in peace.
5) People constantly walking in and out of the cinema. I held on for a loo visit until the full 163 minutes of Bond had been screened. This was perhaps not the best idea, and I'm not averse to a single trip to the loo during a film, but I've seen people go in and out up to half a dozen times. No! It takes me out of the film and irks me massively. Stop it.
6) Finally, aside from kicking the back of your seat, which actually hasn't happened in ages thankfully, the perils of noisy eating. I was watching The French Dispatch last week, and was grateful for the subtitles, as one couple devoured their way through a three course meal of crunchy snacks like they were doing a Bushtucker Trial in a Welsh castle against the clock. It might sound miserable, but I'd actually be up for banning any food aside from pic n' mix (the type without wrappers). I know popcorn is a moneyspinner for the cinemas, but the constant crunching does jar one's nerves. My approach if I do eat anything is to finish it by the end of the trailers. Nothing to do with the fact I'm a gannet, obviously.
There are six good reasons to avoid the cinema.
I'll keep going weekly though, and tutting under my face covering when people break any of the items in Ben's Code of Conduct.
Have a good week.
You can listen to Alex every weekday from 7am to 11am and on the 'Super Scoreboard' show on Saturdays from 3pm to 7pm, on Tameside Radio 103.6FM.
Read more from the Tameside Reporter
Click here for more of the latest news
Click here to read the latest edition of the paper online
Click here to find out where you can pick up a copy of the paper