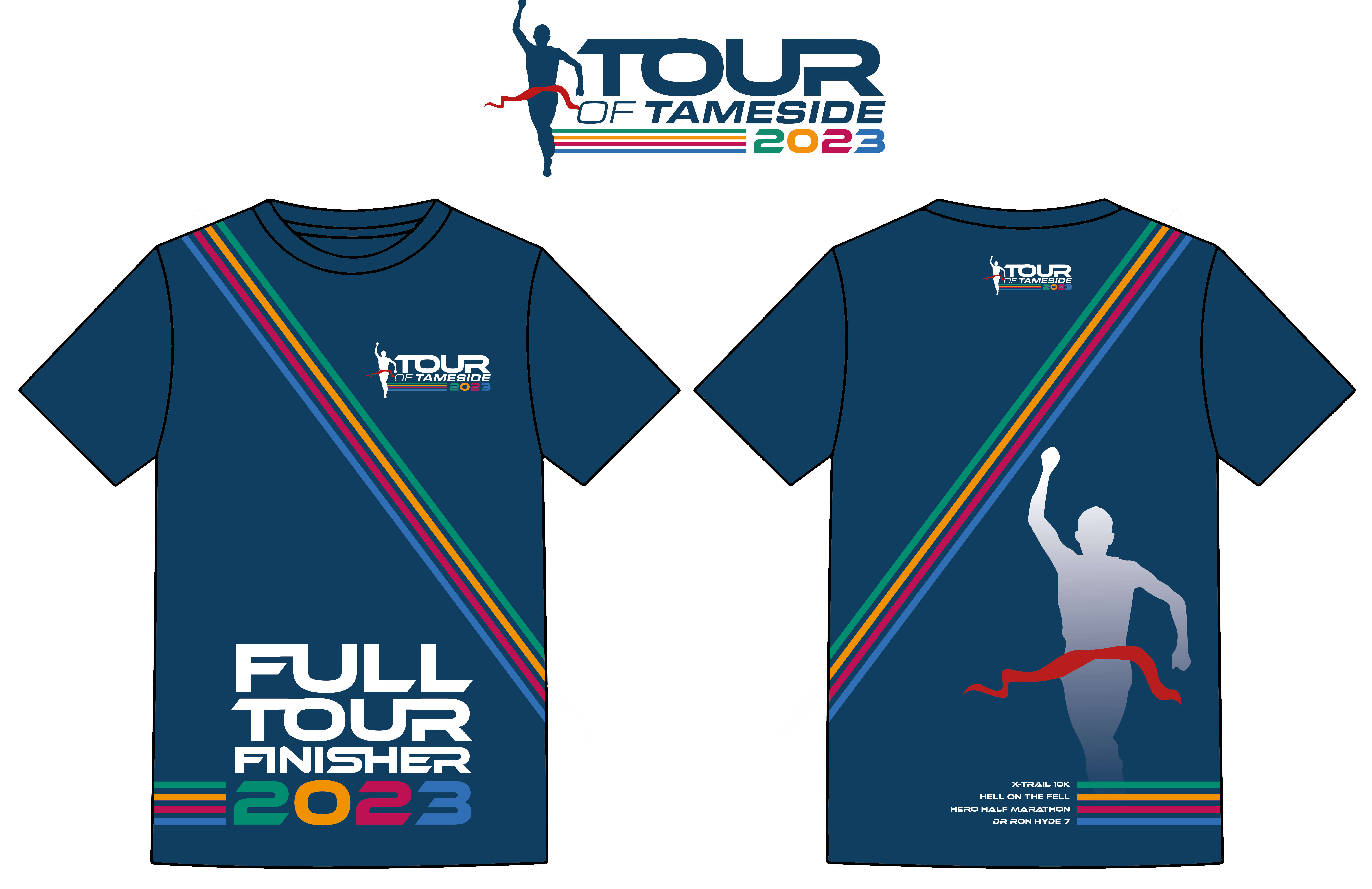 It's one of the most loved running events in the community, and now we are proud to unveil the brand-new Tour of Tameside t-shirt and medals.
Those who have ran the Tour in previous years will have gathered a mighty collection of memorabilia, and now runners can add the 2023 merchandise to their wardrobe.
With one of Tameside's greatest runners at heart, the Tour of Tameside is the brainchild of Olympian, Dr Ron Hill.
His legacy lives on throughout the event, whether that's in the spirit of the runners or his name proudly representing the Dr Ron Hyde 7.
Our exclusive new finishers t-shirt features a touching tribute to Ron. A silhouetted figure can be seen, depicting the talented man, and ensuring that he continues to be a key feature of the event.
Athletes who complete all four days of the Tour will receive one of these t-shirts, carrying around the legacy of Ron as they head out on future races.
Completing the Tour of Tameside is by no means an easy feat, and so runners should feel proud in their finisher shirts.
They also make for great bragging rights as you head out on training runs, showing the community that you managed to complete the intense challenge.
Our new medal colours represent the four different races that athletes complete.
The X-Trail 10k, the Hell on the Fell, the Hero Half Marathon and the Dr Ron Hyde 7 are all outstanding standalone achievements.
If you don't want to complete all four days, signing up to one or two of our races will fill you with an immense sense of pride, as you are congratulated by the resilient running community within Tameside.
As soon as you step on the start line, you will feel a part of the Tour of Tameside family.
Who knows who you'll meet along the way? Plenty of friendships have been established on the routes of the Tour.
You'll never struggle to complete a race, there will always be someone there to inspire and pull you along.
Join us and carve your name into this historic running event.
The Tour of Tameside begins on Thursday (15 June) and commences on Sunday (18 June), making it the perfect summer activity.
🏃 Tour of Tameside 2023 🏃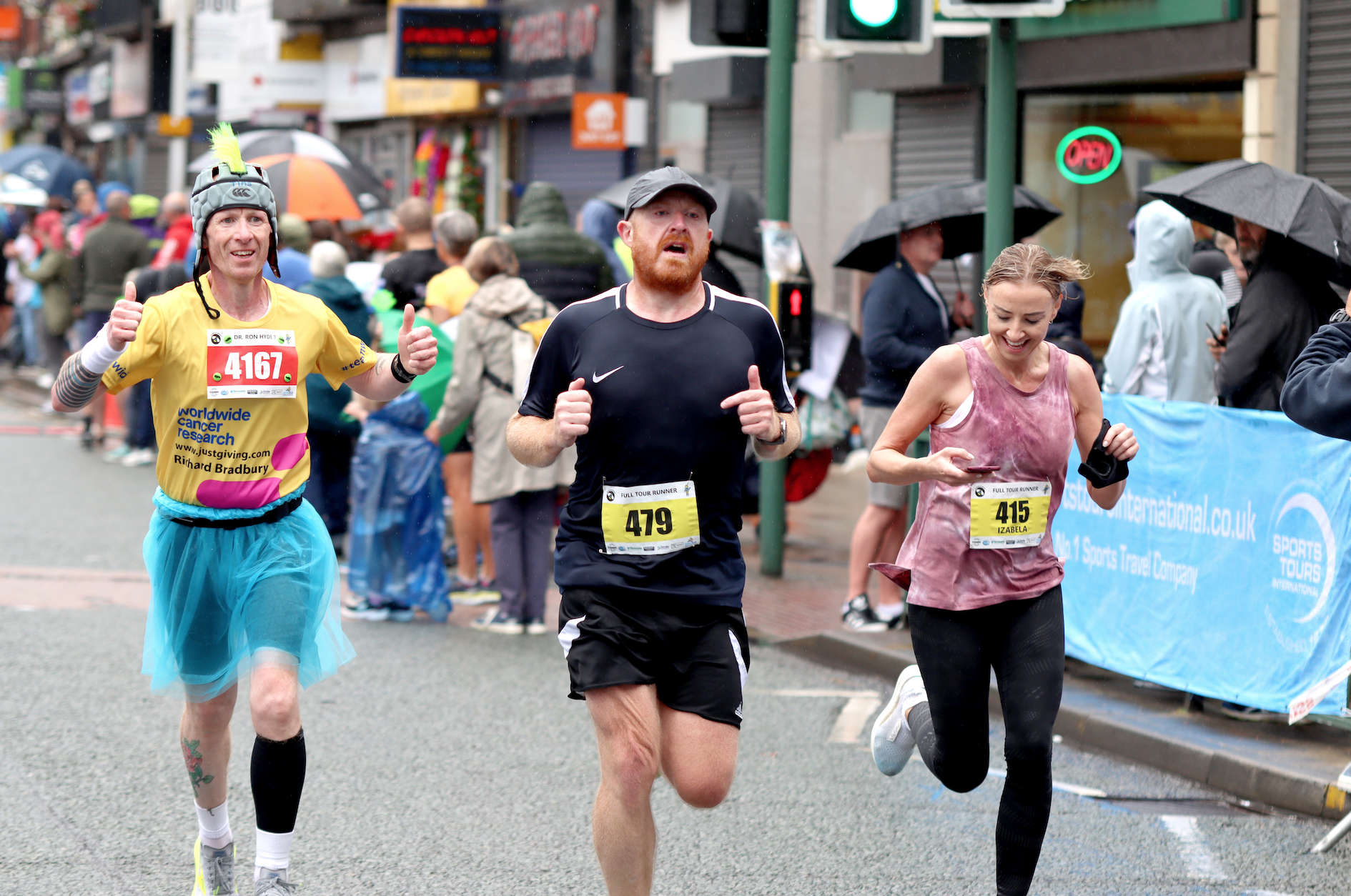 We're proud to be delivering this year's four-day running festival, which takes place from 15 to 18 June.
Find out more and book your place here.
Want more local sport stories?
Head to https://www.questmedianetwork.co.uk/news/sport/ to see more of our coverage - from community and non-league football to local and county cricket, boxing, athletics, basketball, Esports and golf.