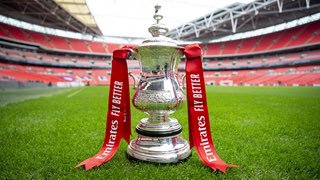 Much has been made over this weekend's FA Cup action as to whether replays are necessary if the game is drawn. 
Liverpool were 2-0 up away at Shrewsbury on Sunday but the hosts pulled two goals back in the second half to set up a replay at Anfield. The only problem for Liverpool is that the replay takes place during the newly introduced winter break in the Premier League. After the game, Jurgen Klopp stated that the first team will not be involved and neither will he as he will be on holiday.
Jurgen Klopp stated:
"I said to the boys already two weeks ago that we will have a winter break, which means we will not be there," said Klopp.
"You cannot deal with us like nobody cares about it. I know that it's not very popular but that's the way I see it.
"The Premier League asked us to respect the winter break. That's what we do. If the FA doesn't respect that, then we cannot change it. We will not be there."
Klopp said it "will be the kids who play" and also confirmed that reserve coach Neil Critchley will be in the dugout.
There have been calls from fans, pundits and other managers such as Pep Guardiola to scrap the replay system or at least reduce the workload on the players.
Understandably, the top clubs have other priorities as they advance in all competitions and face up to three games a week but this seems common practice in the lower leagues with players who also have other jobs to contend with.
But is this disrespectful?
If a lower league team gains a replay against a Premier League team it could set them up financially for years especially if the game is selected for tv coverage.
In the case of Shrewsbury surely, they have earnt the right to play Liverpool at Anfield by coming from behind and taking the game to them. Is it wrong that Liverpool will play no first-team players in the next game? Should Klopp have put a stronger team out against Shrewsbury if they could not afford a replay?