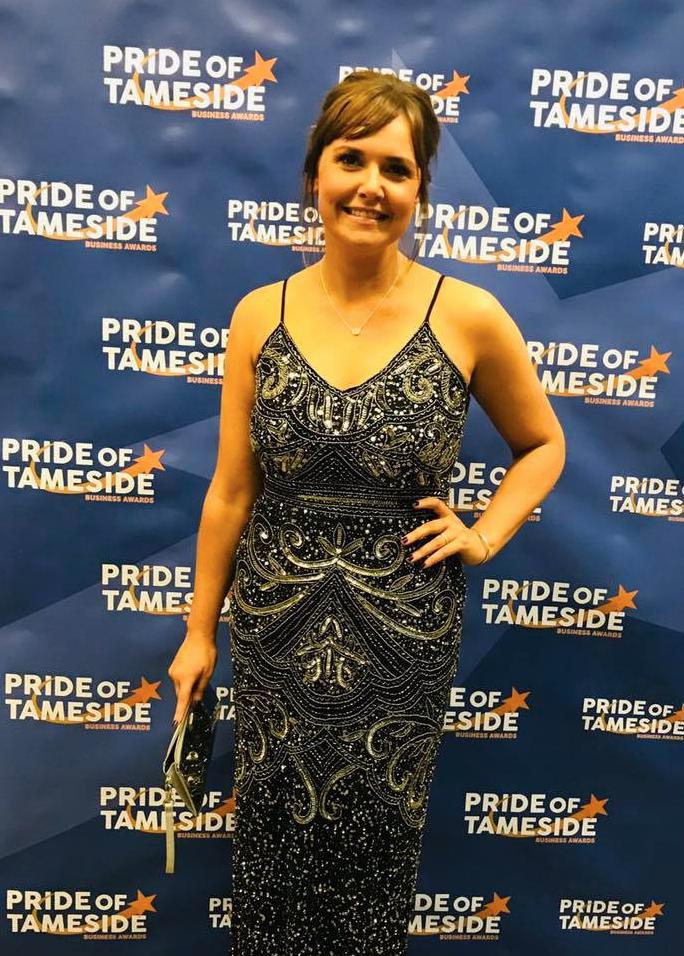 Youngsters in Tameside's primary schools and nurseries are learning about the benefits of mental health and fitness thanks to an entrepreneurial mother of two.
Sarah Crossley, from Stalybridge, owns Active Angels Children's Wellbeing Programme, which aims to highlight the importance of mental and physical health from a young age, in the hope that it will encourage more positive attitudes towards all-round well-being.
As part of the sessions, which have been running since 2013, children are put through a 30 minute fitness session, which ranges from dancing to an assault course, before fine tuning their motor skills with bean bags and balls, and ending the session with some meditation to calm the children down.
Sarah says the sessions have been well received across the borough but admits there is now a stumbling block posed by the coronavirus lockdown.
However, she is hoping to overcome that by launching online sessions. Speaking to Reporter Sport about a successfull six years, which saw the company nominated in a category at the Pride of Tameside Business Awards in 2019, Sarah said: "I was always into sport at school, so I went and did btech sport science at Tameside College, before going to university. At the time I wanted to be a PE teacher, so I managed to get a teaching role but it just didn't suit me due to the age range. I had an idea in my head about what it was going to be, but it just didn't happen.
"I was in a position where I had qualifications but nowhere to go. My mum's a child minder so I've drawn inspiration from her, and I thought if I can create something that combines that age range with what I know, then that would be great. I fell pregnant with my second daughter, grace, and on maternity leave I devised a plan, knocked on a nursery's door and told them about the idea, and thankfully they were receptive and it's gone from there."
Of the sessions, Sarah said: "We always start with a warm up, but then we go into a cardio routine which is always theme based, so each month the routine will change for the children. They don't even realise they're exercising, as you'll be telling them a story and they're acting it out - that's how to get them engaged."
Sarah says the meditation at the end of the sessions are just as, if not more important than the exercises themselves. "I was going into nurseries and getting the children riled up and then leaving, but then the poor staff had to deal with them and it wasn't going down very well" she said.
"It started off as a minute lying down and I'd tell them about how their heart rate is slowing down and how it makes us feel nice. I've since made it a permanent part of the programme and to be honest it's my favourite part as it's the most beneficial.
"The reaction to the classes have been amazing. The children are excited to see me and it's just something different in the day for them. I've found it's growing in popularity, but like any business the things to overcome are the financial side of things in terms of funding in schools and nurseries. Last year we were nominated at the Pride of Tameside Business Awards, and we've found that it's given the business a boost. It's going really well and it's a passion of mine, so regardless of what happens I'll keep on doing it no matter what."
In a bid to maintain the classes and keep children - and parents - healthy and happy during a time of worry, Sarah has launched online classes. She said: "There's no set structure in terms of when I'll be doing them, just because I'm finding my feet but I've posted a 30 minute video on Facebook and we had about 80 people join us, which was lovely. Since then we've had 3,000 views and it's just promising and nice to know that families are taking part.
"I also did a 10 minute relaxations session, which was aimed at parents, that gave them a chance to slow down and ease the anxieties that we're all facing at the moment."
Sarah has affiliated into the Tameside Sport Network and will now receive one-to-one help to source extra funding amongst other things. She says the business is already reaping the rewards of doing so. "The Tameside Sport Network has given us a real boost as they have raised our profile.
"It's great that sports clubs in the area are located on one website which is easy to navigate and makes clear what each club and organisation can provide."
For more information on Active Angels, head to the following website: https://activeangelswell-being.co.uk/