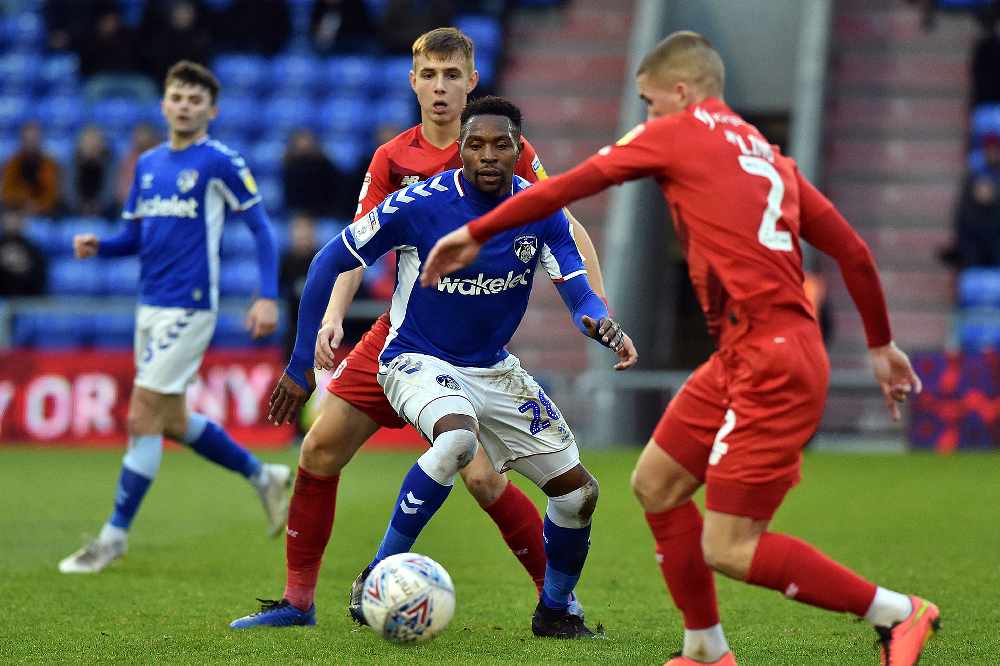 EFL League Two: Oldham Athletic 1-1 Leyton Orient
Oldham extended their unbeaten league run to five games after a 1-1 draw against fellow strugglers Leyton Orient.
Latics got off to the perfect start after Jonny Smith, on a season-long loan from Bristol City, opened the scoring in the second minute. After nodding the ball over the visitors' defence, Smith composed himself in front of goal before slotting into the bottom-right corner to claim his fifth of the season.
The hosts continued to play well but were pegged back in the 25th minute when Jordan Maguire-Drew levelled matters for the O's. Maguire-Drew's initial shot drew a fine save from goalkeeper Zeus De La Paz, but he was alert to the rebound and converted from close range.
Oldham have improved considerably over the past few weeks and they showed signs of resilience and forward-thinking play despite the equaliser.
In the second-half, Deano Maamria's side pressed for a winner and David Jones, making his debut for the club, almost put the hosts 2-1 ahead. However, his powerful effort drew a great save from Sargeant in goal.
Oldham continued to mount the pressure in the dying minutes of the fixture, with Filipe Morais firing just wide in the 88th minute, before Jones' long-range free-kick rattled the far post the Latics' despair.
reflecting on the 90 minutes, Maamria told Oldham's official website: "From the outset it's a disappointing draw. We look at those home games that we need to win, but on the other side of it I think the players have give absolutely everything they've got but we've come up short and that's where we are.
"We've got to be honest about it, we've got to look at the squad we have and we're trying our hardest here to find a team that is going to score goals and win football matches.
"We've even put Jonny Smith as a centre forward and we're not scoring enough goals. We've got three centre forwards and to be fair to Akpo today he was tremendous throughout the 80 minutes he played until his legs went a little bit as he's not being playing any football so it's understandable.
"Jonny Smith was played up front in the last few games because he's a goal threat and he showed that again with his goal. My frontline need to do a lot more though because we put a lot of great balls in the box."
Commenting on his side's recent run of form, Maamria said: "
"We are five unbeaten, three draws and two wins. There is a lot of resilience the team are showing and if you look at when I came and what it is now are totally two different teams.
"All those are positives and it's been a good return but I'm quite relentless in terms of trying to make sure we're better and I'm getting the maximum out of these players.
"I want to make sure Boundary Park is a place where the team is a force to be reckoned with and I want to get a team here that they win games before they even kick-off, so other teams know what they're going to get.
"We're not there yet, we're on route to that."
Attendance: 3121 (352 away).
Pictures by Eddie Garvey