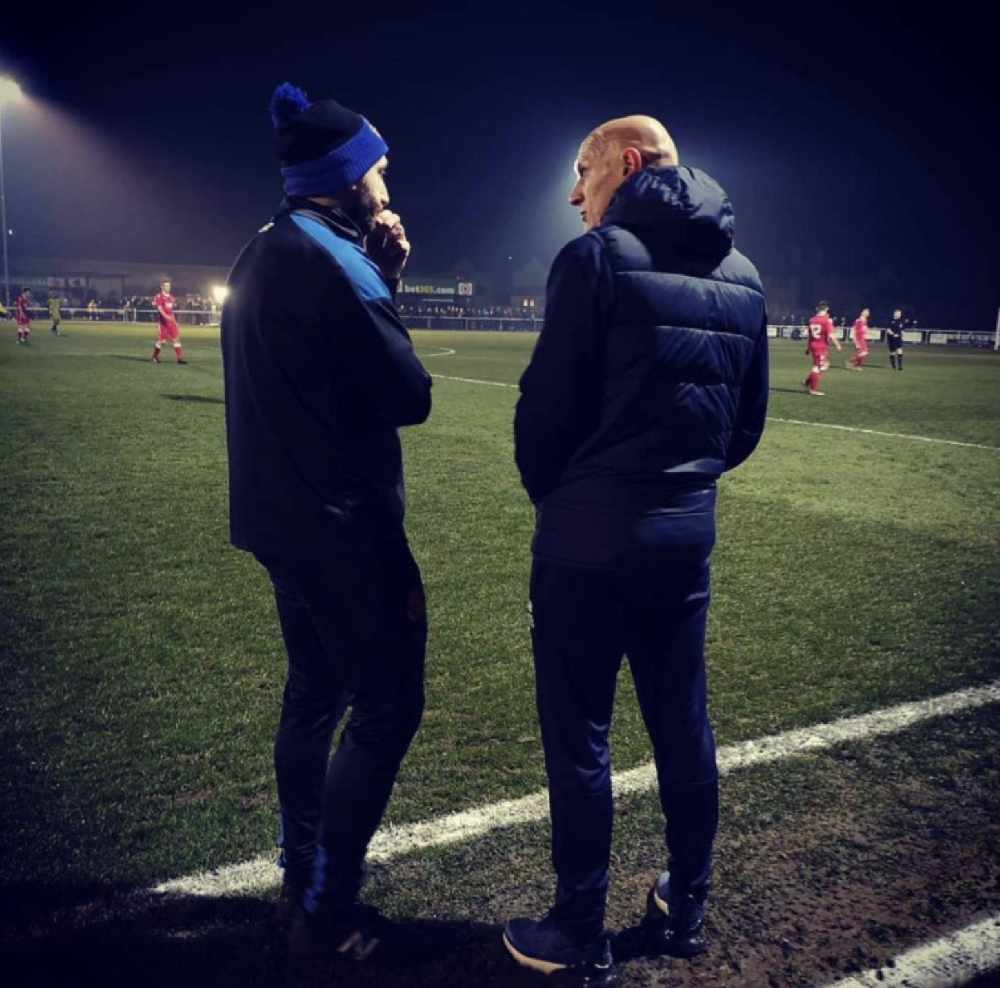 Avro FC have finalised the club's management team for next season, continuing with the hard-working and dedicated managerial duo of Lee O'Brien and James Hampson.
Chairman Rob Fuller met with Lee O'Brien and James Hampson to finalise the managerial structure for the coming 2021/22 season at the Vestacare Stadium.
James and Lee have overseen the rise of the club from the Manchester League Premier Division to the top of the NWCFL Premier Division when football stopped again in January.
Chairman Rob Fuller said:
"I'm delighted that we've secured the services of Lee and James for the coming season. I sat down with them this week, as we do at this time each year, and they are both fully onboard with the way the club is progressing both on and off the field and are enthusiastic about leading the club again into what should be a very exciting season, with a strong team and lots of work having gone into the facilities off the field. Both know the club inside out, set high standards and expectations and I'm sure the coming season will see us make further progress"
Lee O'Brien said:
"We are really pleased to be committing to the club for the forthcoming season, we've always wanted what's best for the club since day one and to be in a position where we can be competitive. We have a genuine care for the good of the club in the long term and we would never put that at risk.
Joint manager James Hampson commented: "Following our meeting with the chairman yesterday, he talked us through the work that has taken place off the field during the lockdowns and the time we have been out of action, and the plans that are in place for the coming season 2021/22 and indeed beyond. This showed us very clearly the aspirations of the club and the ambition and intent to progress that we know matches our hunger and ambition."
The club will also be joining a social media boycott this weekend in response to discrimination and abuse online.
Picture taken from Avro's website