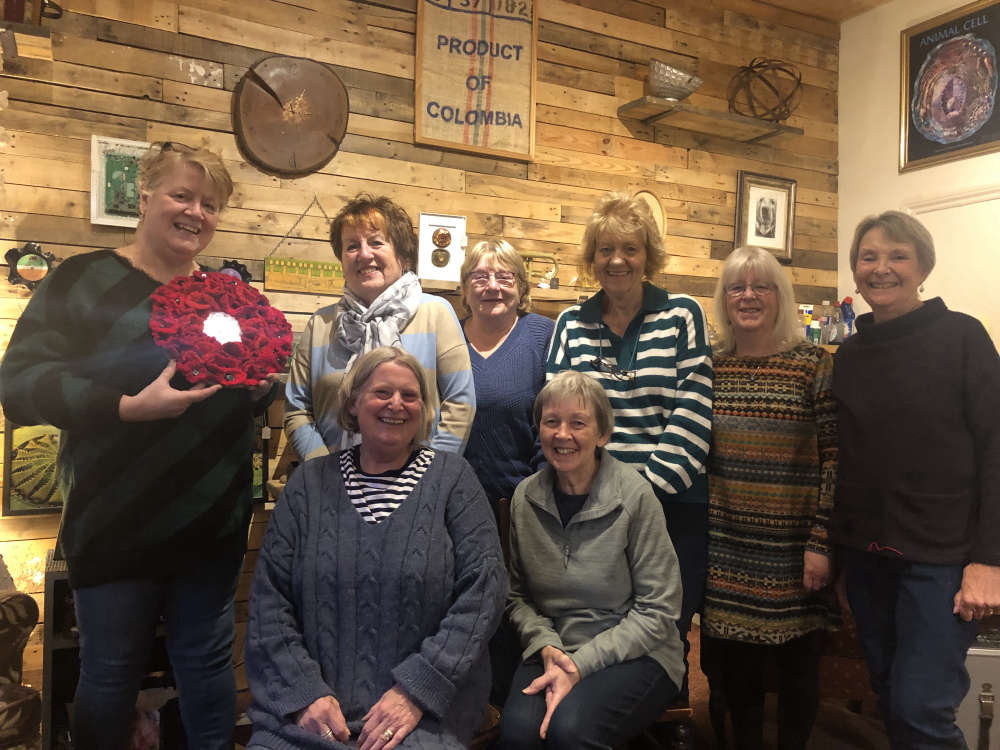 The Women's Institute (WI) of Hadfield and Padfield have been busy creating a knitted poppy wreath honouring the fallen this Sunday.
The Women's Institute (WI) is a community-based organization for women that has divisions within the United Kingdom, Canada, South Africa and New Zealand. The movement was founded in Stoney Creek, Ontario, Canada and lives on to this day offering women chances to learn new skills, languages and have a support network of women to rely on.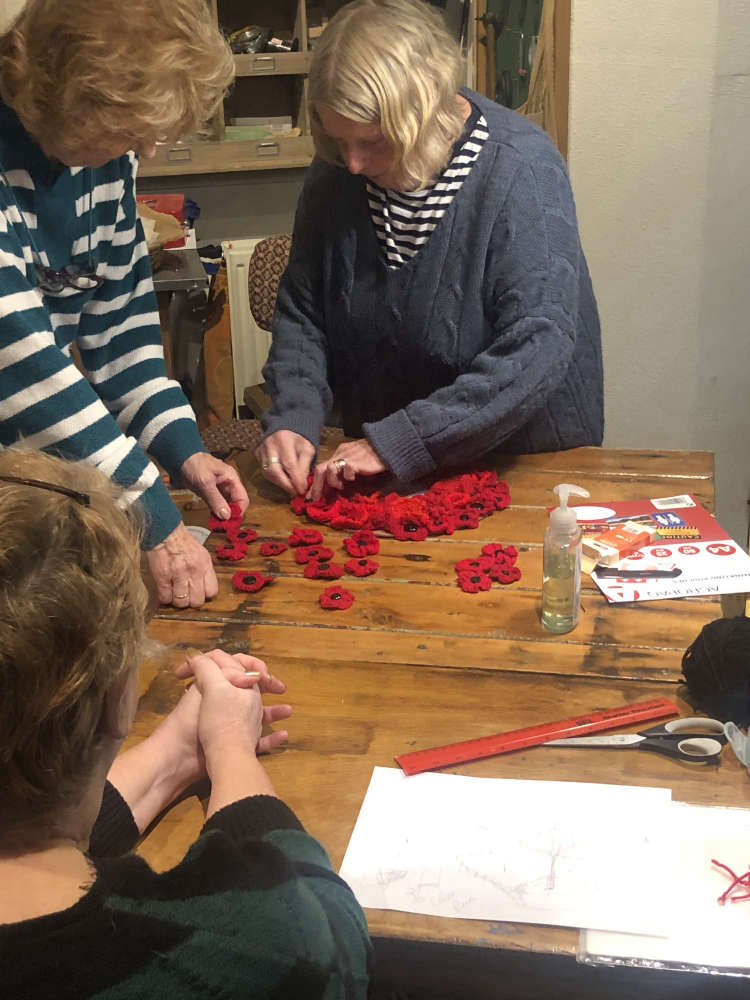 The Hadfield with Padfield division met last Thursday at Olwyns White Footprint Studio Hadfield, to create the wreath that will be laid at the Cenotaph on Remembrance Day. There were many women present at the meeting, all eager to chat, knit poppies and put together the beautiful wreath. Amongst the ladies at the meeting was the president of the district WI Glynis Jones and Christine Revell, the vice president.
The group hold many different events, but this is the first time the WI has made a wreath. Speaking on this, Glynis said "we had seen other Wis' do things so we decided we would crochet and knit poppies and stick them onto a wreath to take to the Hadfield memorial. It is a joint effort of everyone here knitting and crocheting. Last year we crotched the toppers for the post boxes."
The wreath consists of multiple different sized poppies, and a variety of reds. The wreath commemorates the fallen from Hadfield, but for Vice President Chris it has a more personal touch. "I have got a great great uncle that has his name on the cenotaph, so its great that we are doing this."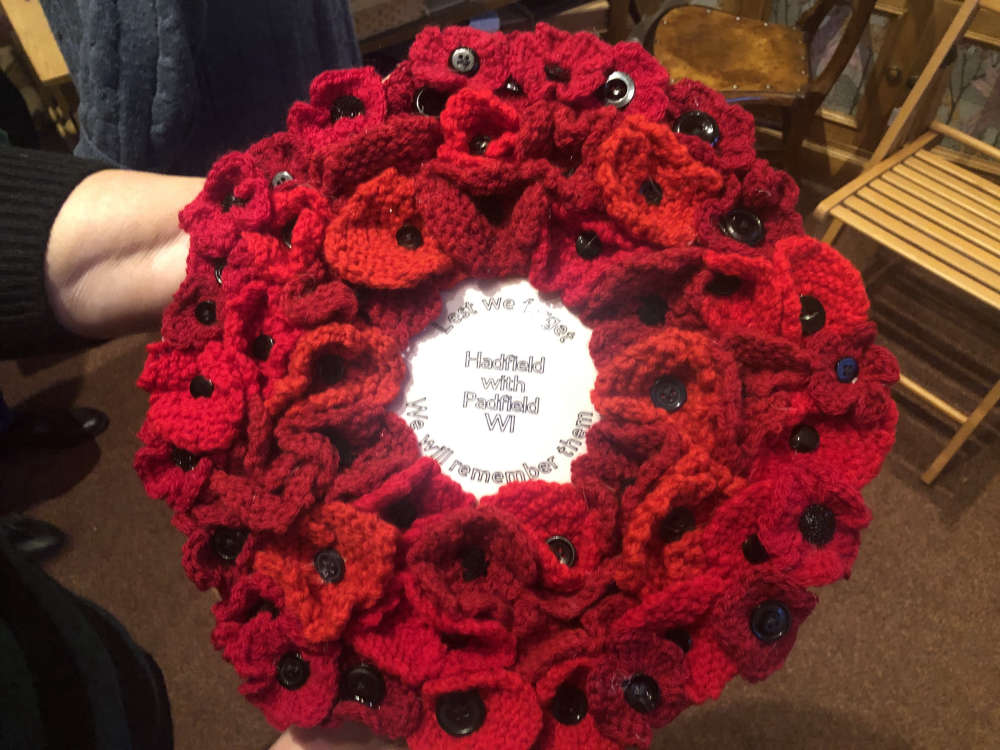 The Womens' Institute have many more events in the work and have already held many events this year for women to attend. President Glynis told us more about the events they run and what is in store for the rest of their year. "We will be making Christmas wreaths in a fortnight, and after Christmas a lady from Chatsworth is coming and a man will be coming to talk about the history of jazz. Previously we have done all sorts of different activities. We have visits from dancers, prison wardens, police officers, we do lots of crafts, reiki meditation, mental health, and quite a few trips."
All the women in the group enjoy meeting up and have created a strong support network and whilst the wreath has been created for this Sunday, the group is more than happy to welcome any interested members. To find out more, head to https://www.thewi.org.uk/