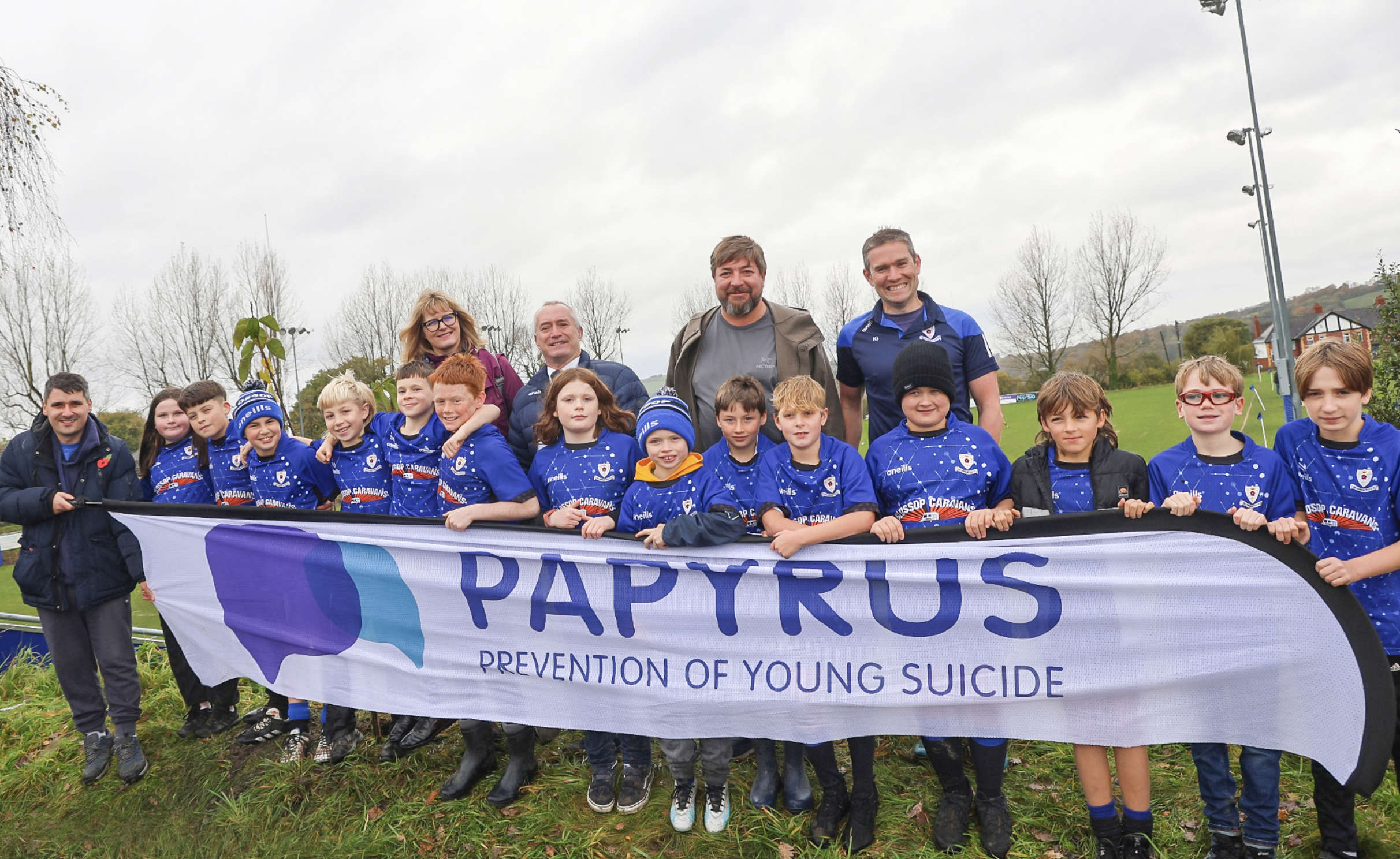 Last Saturday, Glossop Rugby club planted two Cherry Trees, 'Trees of Hope" on the grassy banks at the side of the pitches.
This is the latest in a long series of steps the club are taking, thanks to the enormous generosity of one of their long standing members, to achieve 3 main goals:
Raise awareness of PAPYRUS prevention of young suicide, and educate as many people as possible by providing mental health and suicide prevention awareness training courses.
You might have seen the 3 Dads Walking on TV - For those who have not heard of PAPYRUS they have also been supported by PAPYRUS following the loss of their 3 daughters.
We are really proud to working alongside PAPYRUS and to help raise awareness and educate people, the club embarked on a series of mental health awareness training courses over a 3 year period, with the vision that we will have key people within all sections of the club who will be known and accessible to anyone who may be struggling, needs to talk and where appropriate, we can support to get further help.
This year we are proud to say that we have extended this awareness training into our local secondary schools and GRUFC are funding this training.
Support our Mini & Junior teams with financial and practical help to ensure they grow and thrive throughout their journey within the club. So far, we have provided match shorts, socks for every player, tackle bags, water bottles and will continue to fund what we can where needed.
Create a lasting legacy for Ben Stollery, one of our former young colts who
tragically took his life at the age of 18. It was PAPYRUS who supported Ben's parents hugely following their tragic loss.
Ben played rugby as a Colt at Glossop and also at Stockport Grammar School from the age of 11 and continued playing until he was just turned 17.
Ben who played at number 8, was Captain for 5 years he played and was chosen as one of 4 Glossop players, who were selected for the NLD Schools of Rugby.
He was 6ft 4, very sporty, bright and sensitive. He had a wicked sense of humour and for many, he appeared to have everything you could wish for.
Ben started to struggle with his mental health about 18 months before he died but like many people, he kept it to himself as much as possible due to the stigma that still exists to some extent and of course he was determined to find ways of helping himself to feel better.
He did get some help but may have ultimately thought there was no hope of feeling well again.
Carol, Ben's Mum said, "I think the most important message is about not losing hope and knowing where to get help from, that there is always hope.
We hope that these trees will be a constant legacy to Ben and also when they blossom in the spring, after a dark winter, show us all that there is always hope and new beginnings."
Glossop RUFC said, "Under 11s will help to plant these trees and we are very proud to have Ben's Mum, Carol with us as we plant these trees, which will bring much joy to many people over the coming years.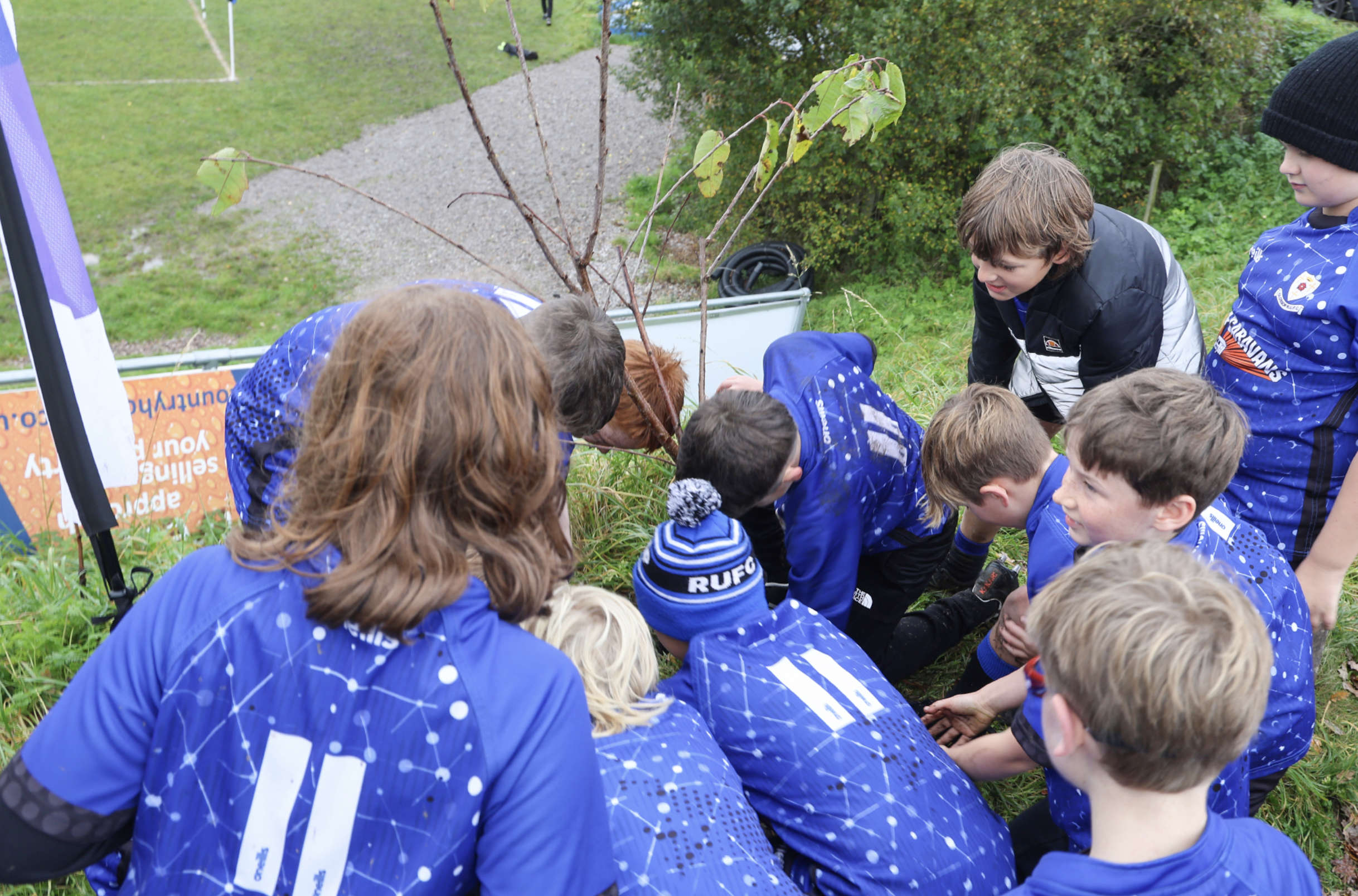 We have also created a special Senior Colts annual award, in Bens name, which will be given annually to a Senior Colt who embodies the values of true Sportsmanship and Allegiance to their peers and the values and beliefs that Ben, his family and GRUFC stand for."
The award for the 2021 / 2022 season was presented to Max Forte and for the 2023/2023 season, to Ross Baddeley -Colman
The club have taken part in the national PAPYRUS Hopewalks during the month of October, with most of our Mini & Junior members enjoying being together on sponsored walks, raising awareness of the support the charity can offer but also working to overcome challenges and show that together, there is always hope.
On their walk, the under 11s carried a 16kg weight over a number of miles, climbing over stiles and streams overcoming other challenges, being careful not to let it touch the ground, showing that together, they are stronger and can overcome things together.
At Glossop RUFC, they are very proud to be able to intimate these steps and hope it may enable someone to be a little more aware of other people's inner struggles and also offer somewhere to safely ask for help.