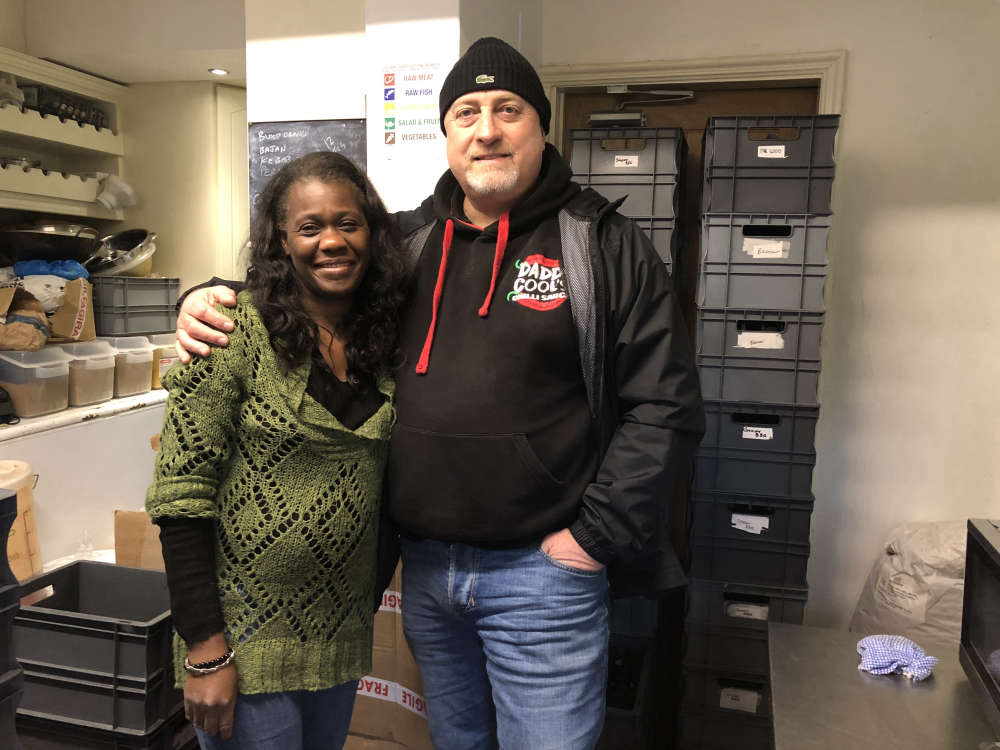 The business has been in a long and drawn-out battle over a storage container they use, located on their own land.
Started in 2014 by Steve Cooley, the business produces an amazing variety of sauces, jams and chutneys from his Tintwistle home location. Aided by his devoted wife Annette, the business has been providing locals and people across the country with fantastic flavours.
The couple devote their love and attention to perfecting their products, which has not only seen the business gain a very positive reputation in the local area but has gained them multiple awards as well. "We have got multiple awards from The Guild of Fine Foods, we've beat the Americans at certain competitions with our sauces, and we love producing award-winning products for everyone."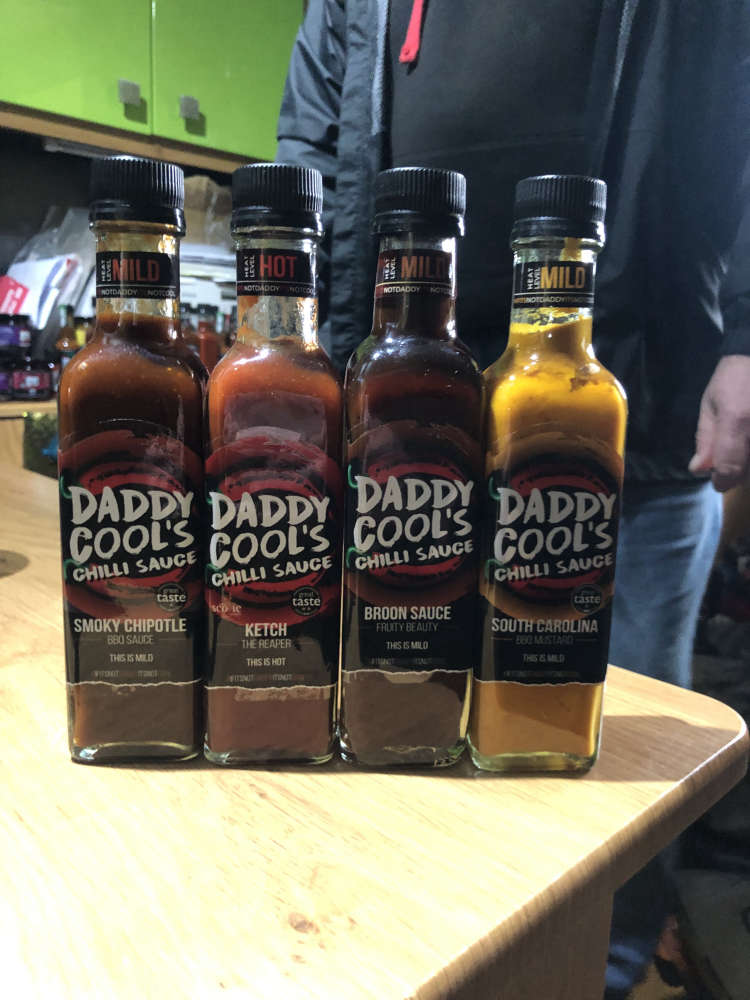 But despite all of the achievements, Steve and wife Annette have been locked in a fierce battle with the Peak District National Park Authority. Explaining how the issue first came about, Steve said "We got offered a container during COVID by a local resident, as we had no room to store our stock. During COVID, small independent businesses became busy. We bought the container and put it on our land, on our car park."
The container was placed in the carpark that lies next to the house, which is the legal property of Steve and Annette. The container was originally white but was painted dark green to help it to stand out less. A local artist then painted the custom mural on the side.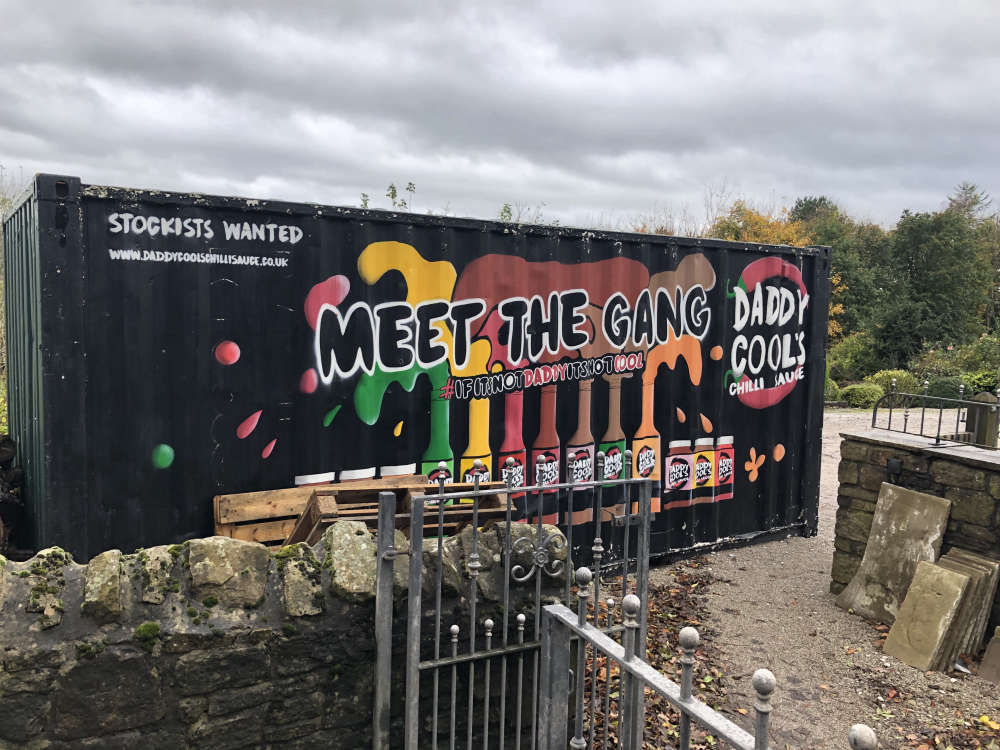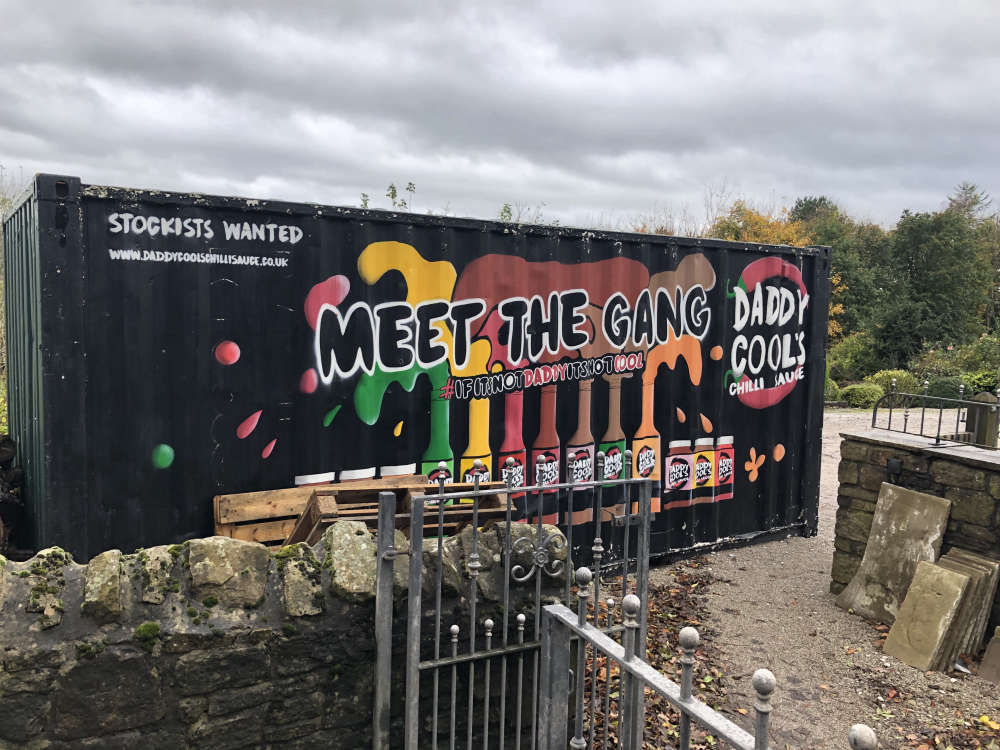 This was where the trouble started for Daddy Cools Chilli Sauce, as Steve continued. "Somebody from the village anonymously contacted Peak District National Park Authority saying it was an eyesore, and then we received a letter saying if we do not remove it an enforcement notice could be issued against us." Steve was so shocked at receiving this letter, he "thought it was a joke at first."
But a joke it was not and since the initial warning letter was received, they have been locked in a battle with Peak District National Park Authority.
The same year that this began, Steve was diagnosed with a rare form of cancer called PMP. "I was at Christies and had major surgery right down the belly," Steve said, "they flushed me with chemo and sent me home to recover. During this time, I was given no time to recover, and the pressure and stress continued. It has been like that for the last few years."
Annette was eager to back this up, saying "I don't know anyone who has been through as much as what we have."
Mediators from Peak District National Park Authority came to speak with Daddy Cools' and an agreement was concluded about the container. An enforcement notice that requires the removal of the container is still in place, but a stay of execution (an agreement to suspend the enforcement notice) was agreed upon until Steve builds a new storage unit.
The new building will come in the form of a garden storage unit, and the erection of a building in the garden for storage purposes would be permitted development and would not require any planning permission.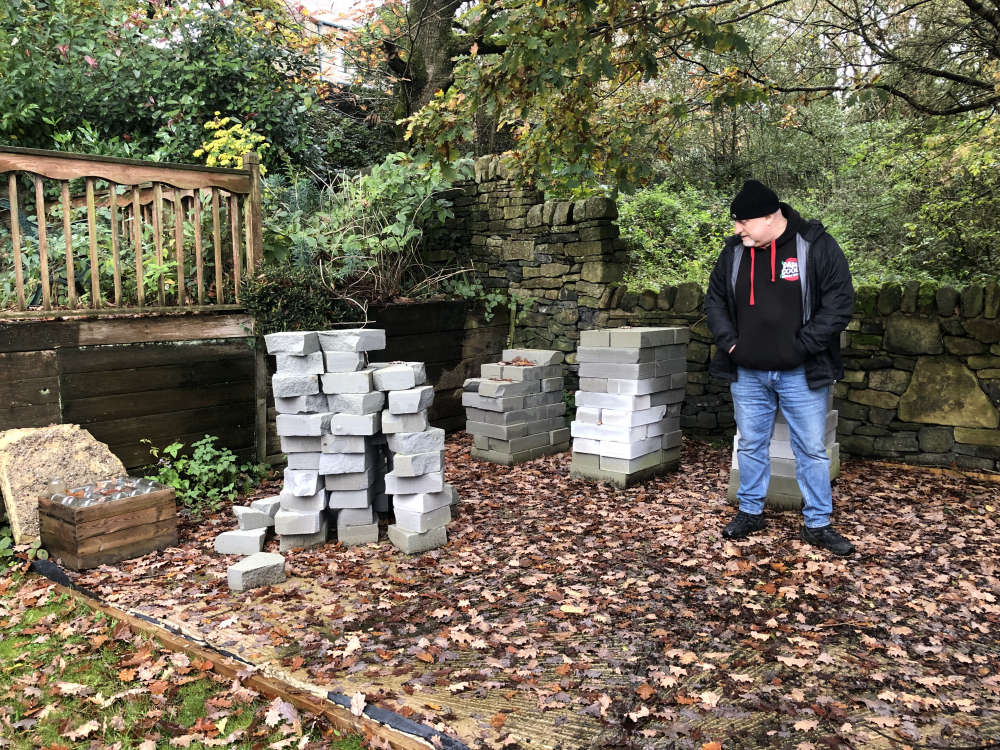 Whilst this does mean that Daddy Cools' will be able to continue as a business, it is by no means an easily achievable feat. "It is another hurdle," Steve said, "and the biggest hurdle was when we got quotes to build the unit for £12,000."
£4,000 has currently been spent on the unit so far up to now, with materials and laying the foundation of the storage space. The unit will be put into the garden at the bottom of their premises.
"When we spoke, I suggested I remove the container even if this means storing products in the part I am building. I haven't even got the walls of the new unit up yet!" Steve said.
Whilst there is light at the end of the tunnel, getting Peak District National Park Authority to stop giving them grief lies within being able to get the storage unit built. This is where the community surrounding Daddy Cools' has stepped in to help, and Steve gave his thanks to Emily Scriven of Pixie Bakes, who has been paramount in helping them with their uphill battle.
"Emily from Pixie Bakes suggested that we set up a crowdfunding fund and we are up to about £1650. Once we get up to £2,000 we will buy the stone and bring it down here. I don't want people to think I will take the money and run; I want to provide progress updates. I don't want to close the business, but without the storage, we don't have the room for it to go on."
Daddy Cools' Chilli Sauce is nearly through the woods with the ordeal and would be greatly appreciative of any donations to get their storage unit built.
Donations can be given via GoFundMe at -
https://www.gofundme.com/f/daddy-cools-chilli-sauce-requires-your-help?utm_source=customer&utm_medium=copy_link&utm_campaign=p_lico+share-sheet
Daddy Cools' would also greatly appreciate anyone that would be willing to help with the construction of the building. To get in touch, email info@daddycoolschillisauce.co.uk.