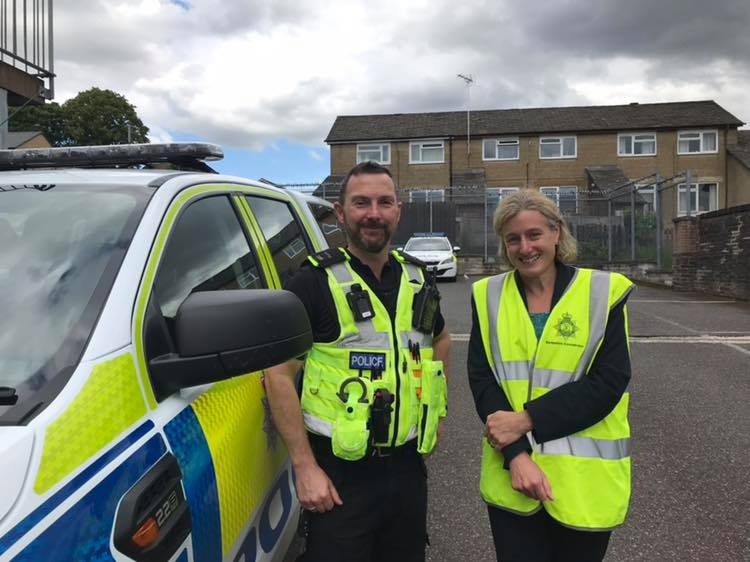 High Peak MP Ruth George feels that the 50 extra officers which will be recruited next year is not enough for Derbyshire to cope with the desperate need for more police.
Derbyshire Constabulary confirmed yesterday (Thursday) that 120 new police staff will be recruited to a variety of roles from March 2020, including 50 officers on the beat across the county, as part of a funding announcement by Prime Minister Boris Johnson for 20,000 extra officers across the country.
It's unclear at this stage how many, if any, will be on the beat in Glossop and other areas of the High Peak.
In a statement on her Facebook page, the MP expressed her concerns that what has been announced isn't enough for the county.
"We desperately need extra police," she wrote. "Crime in High Peak is rising and Derbyshire Police have lost over 400 police officers, plus over 400 police staff in the last nine years of cuts.
"Having been out on several shifts with High Peak police, I've seen how stretched they are and have been fighting for more police.
"I'm pleased the government has finally listened but worried they've only released funds for Derbyshire to recruit 50 officers.
"Even with the 58 officers and 62 police staff coming from the £24 extra Council Tax we're all paying, it's still far below what's needed and the number of police in 2010, especially now Buxton Custody Suite has closed, meaning we need more police than before."
READ MORE: Why Glossop could get more police next year