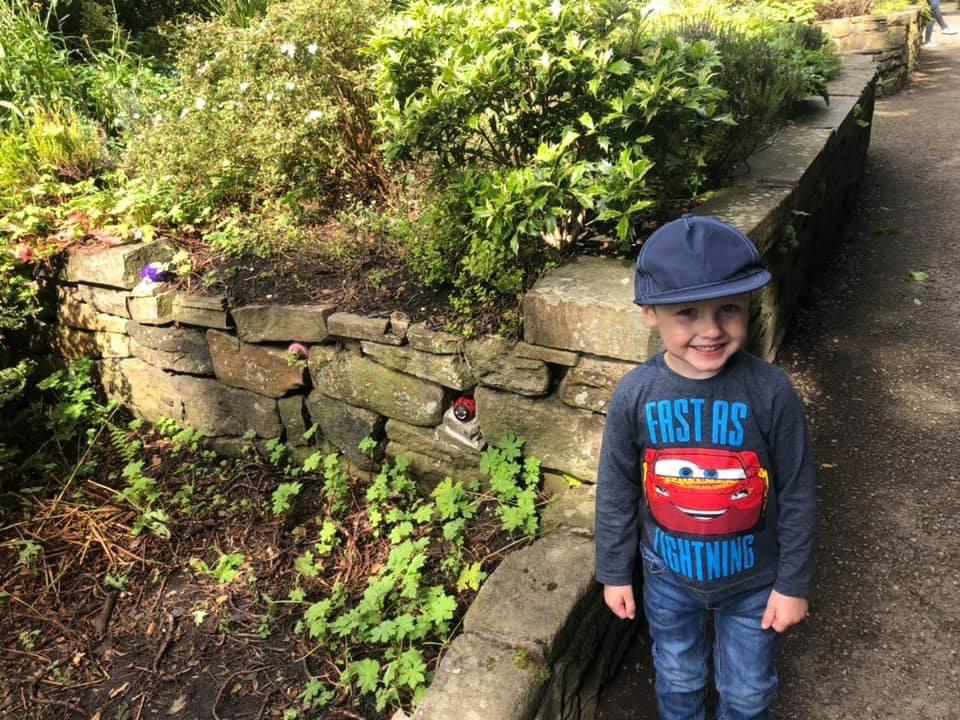 Manor Park in Glossop was a hive of activity over the Bank Holiday weekend as hundreds of people embarked on a 'story walk'. 
Move More Glossop - which helps people in Glossop to move more and find ways to build movement into everyday life - launched a first 'story walk' in conjunction with High Peak Borough Council ahead of the long weekend.
Written and designed by Move More Project Officer Helen Thornhill, it followed a fully accessible 2k loop around the park, marked out using rocks decorated by The Glossop Arts Project.
The story was centred around a mole called Manny, who moves around the park and meets various creatures on the way, including Olivia Owl and Boris Badger.
The experience - which was ideal for young children and their families - has been regarded as a huge success and will be expanded to other parks in the area.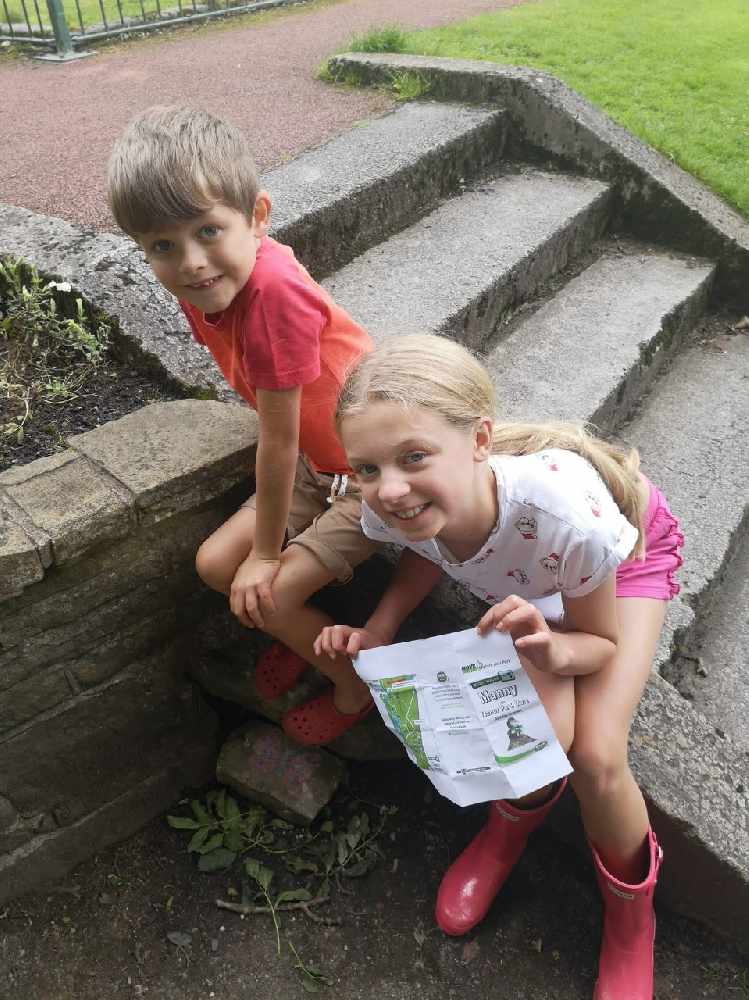 Mollie, 10, and George, six, discovering Becca Butterfly on the walk
Helen told the Chronicle: "We estimated over 500 people took part in the story walk, including mums, dads, aunties, uncles, grandparents, adults and children. As the weather was kind, it was a bigger success than anticipated, with extra pamphlets having to be printed and displayed.
"Unfortunately a few of the rocks were removed from the route on a couple of the evenings over the weekend, despite being cemented in place. These were replaced so not to ruin the enjoyment for everyone.
"As the feedback from everyone was so great, this is the first of a series of stories around the parks of Glossopdale."
For more information, head to https://www.facebook.com/MoveMoreGlossop.
Main image:
Four-year-old Christopher finding the creepy crawlies in the sensory garden in Manor Park.