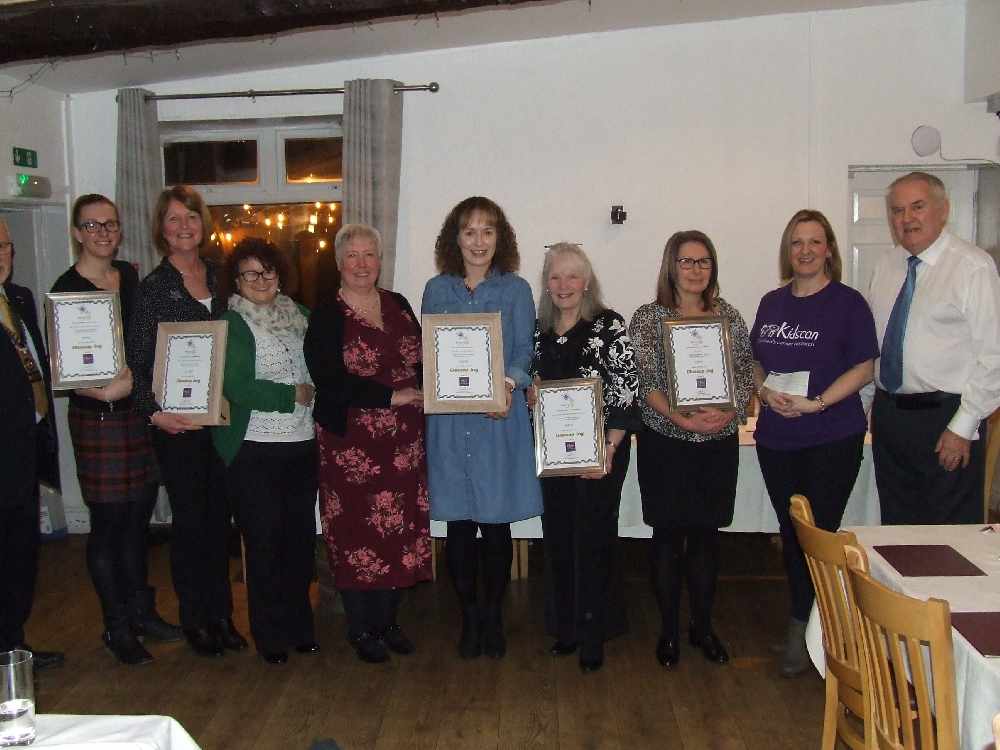 Glossop Rotary Club was celebrating a £250,000 milestone and honouring just some of the people who had made it possible.
The latest Glossop Jog had raised £7,195 which took the total past the quarter of a million pound mark since the annual run around Glossop began in 1978.
The main beneficiary of Jog2019 was KidsCan Children's Cancer Research, with the charity's Alison England at the Windy Harbour Farm Restaurant last Wednesday, to pick up a cheque for £6,000.
There to share the glory and receive awards for their efforts, were representatives of St Luke's Primary which won the cup for raising the most of any school - £1,620 - and in doing so took the trophy from Duke of Norfolk Juniors - who had held it for as long as anyone can remember.
The 'Duke's' however walked off with the shield for the pupil coming up with the most sponsorship cash, Isabella Nolan (£160).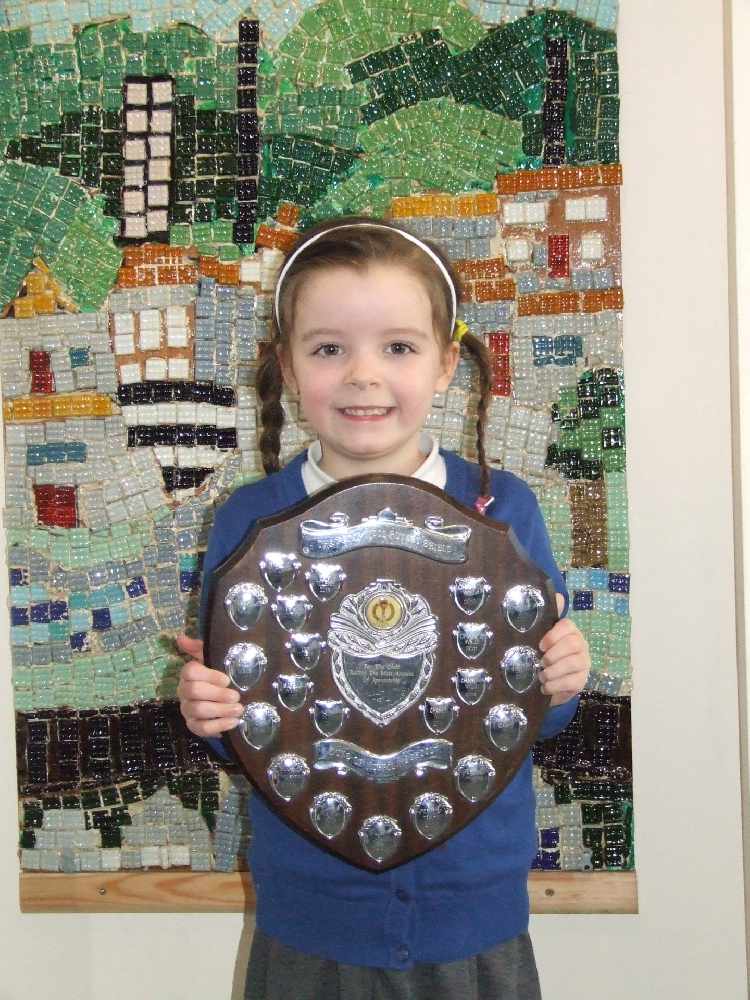 ALL SMILES: Isabella Nolan with the shield for raising lots of money.
The shield for the team raising the most overall in sponsorship was Team Arturo (£840). Decor8 received the team award for clocking up the most laps in the hour- long event, with an incredible 42 of them.
Commemorative certificates also went to schools and groups who took part in the jog and raised money.
These went to Glossopdale School, Duke of Norfolk's, St Philip Howard Sports College, St Luke's Primary, St Charles' Primary, St Mary's Primary, Dinting Primary, All Saints' Primary, Hadfield Infants, St James Primary, Gamesley Infants, Henry Street Harriers, Team Decor8, Team Arturo and Peter Wood Team.
Jog organiser Barrie Powney and club president Steve Robertson thanked everyone who had taken part in the jog and their supporters.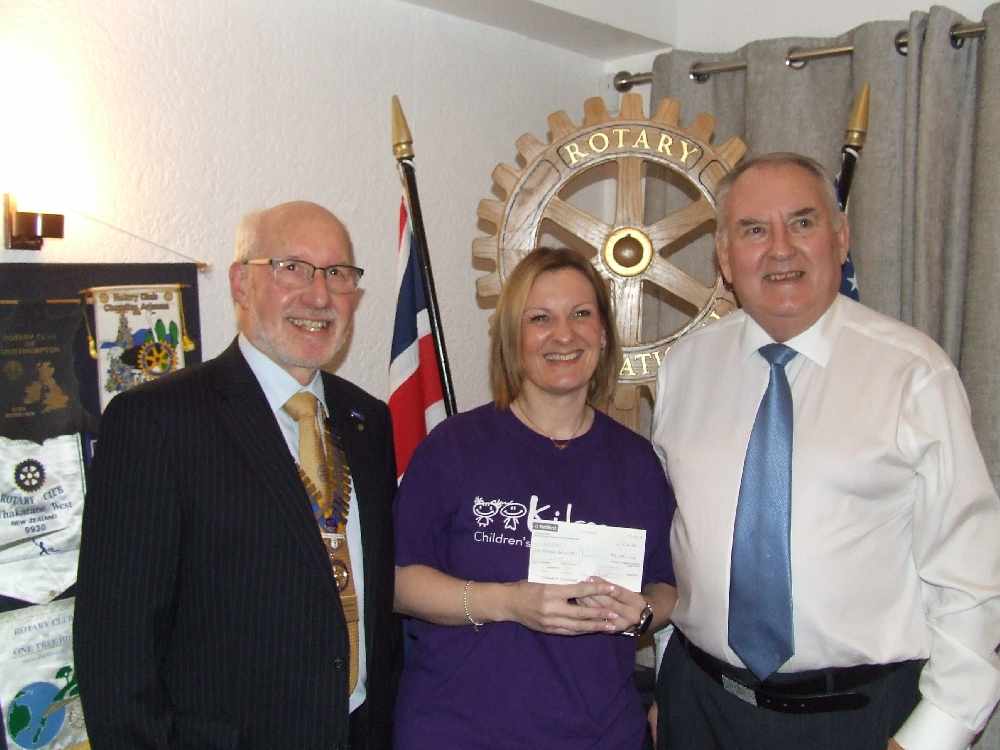 CASH HAND-OUT: KidsCan's Alison England with club president Steve Robertson (left) and jog organiser Barrie Powney.
Steve also thanked Barrie for his many years of hard work.
Alison thanked the club for picking KidsCan as the main beneficiary describing the £6,000 as an 'incredible amount'. She praised the courage of young cancer sufferers and spoke of KidsCan's commitment to carry out researching to find a more suitable way of treating child sufferers.
Alison said: "We want to cure children and find a better and safer treatment."
She praised young cancer sufferers and their families who actively raise money to find a cure.
Alison made reference to Glossop schoolgirl Emma Neale, who has cancer - and her parents.
She said: "It's brilliant the way people in this area have been so great."
Main image:
WINNERS: Representatives with their certificates.