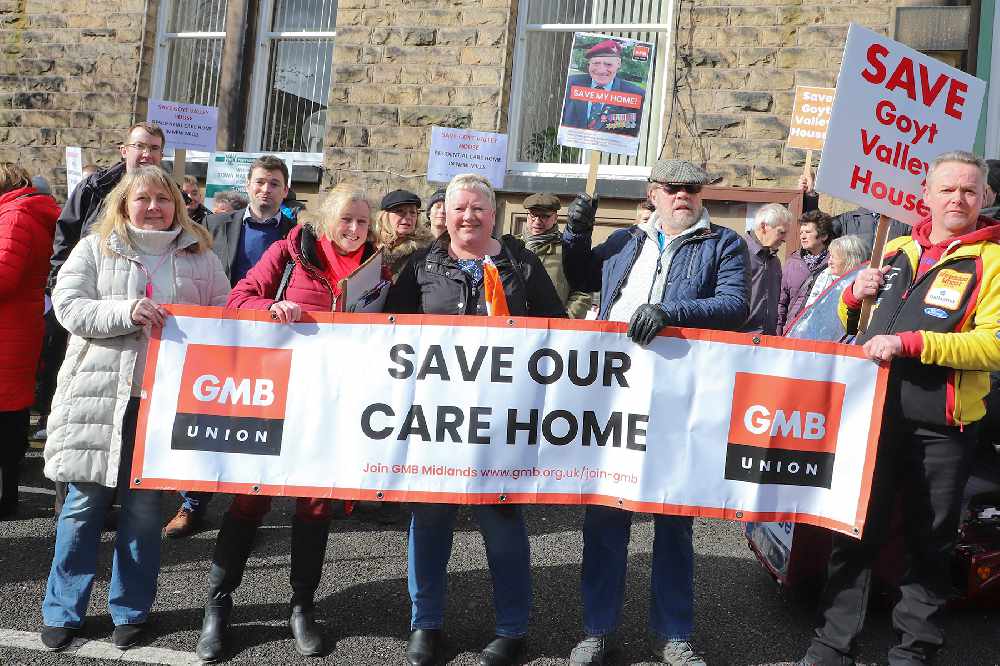 A protest at Derbyshire County Council HQ is planned on Wednesday (March 18) over plans to close seven care homes in the county.
It's set to take place from 12.30pm at the Smedley Street entrance in Matlock.
The 'Save Goyt Valley Residential Home' group will be joined by other protestors, who are all against plans to close the seven care homes.
They plan to demonstrate outside Derbyshire County Hall - as county councillors arrive for the last full council meeting before the end of the consultation period.
Local people, residents and family members have tabled several questions for the council, and plan to show their anger alongside campaigners with banners and a brass band.
A post on the Save Goyt Valley Care Home in New Mills Facebook page on Thursday read: "In view of the worsening situation re the coronavirus outbreak, it has been decided that it would be irresponsible of us to take a coach party to Matlock next Wednesday. I have spoken to Ruth George who shares the same concerns, particularly as a mix of staff, relatives and public were planning to travel together. The last thing we want to do is to put any of the residents of Goyt Valley at risk if we can possibly avoid it.
"If anyone still wishes to make their own way there by their own transport, and could maybe offer a lift to someone without a car, please let us know, either by commenting below or by private message.
"Ruth has spoken to Finbar at the GMB union who says a protest will probably still take place, outdoors and on a smaller scale, but we obviously do not want to put anyone at unnecessary risk."
Earlier this month, hundreds of people turned out in New Mills to protest over the planned closure of Goyt Valley Residential Home.
READ MORE: On the march to save New Mills care home