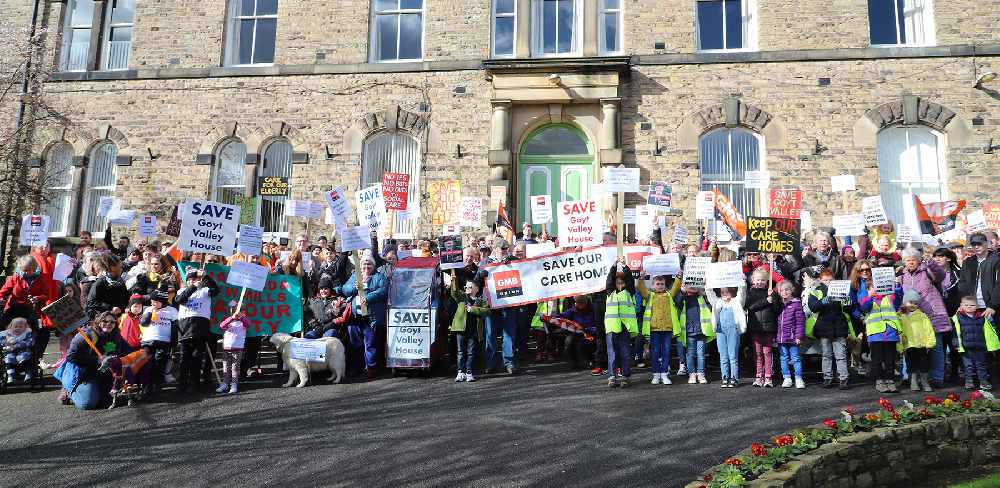 Hundreds of people turned out last Saturday to protest over the planned closure of Goyt Valley Residential Home.
Worried families and members of GMB say the 'uprooting' of those staying there could be devastating.
The protests come after Derbyshire County Council announced they would potentially be closing seven care homes across the county, prompting an outcry from members of the public and residents who rely on those services.
The march, which started at the home itself on Jubilee Street, paraded through New Mills with placards and loudspeakers, before setting up in front of the town hall.
Family members stood up to speak frankly on the situation, with one woman stating that her mother would 'not survive' if she had to move to another care home - which would likely not be in New Mills.
"If she moves, she loses her care and the friends she has made, as well as the continuity of medical care. She's very well looked after at Goyt Valley," she said.
Whaley Bridge councillor Ruth George - who started a petition opposing the closure - and MP for High Peak Robert Largan both attended to pledge their support for the families.
A further protest against the closures is planned outside County Hall ahead of full council later this month.
Images by Nigel Wood