Fear was staple TV entertainment for us pesky kids in the 1970s as we tucked into our teatime beans on toast.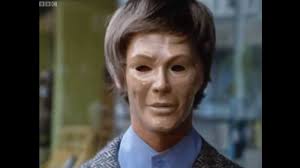 Sofas protected us from the ultimate Dr Who monster, sink-plunger wielding metal mutants the Daleks, pre Stannah stairlift period. Equally harrowing were shop-window dummies the Autons, who vaporized any high street shopper found eating a pasty out of a brown paper bag. However, the scariest children's TV programme was The Children of the Stones with its sinister music and wailing voices, not unlike The Cheeky Girls.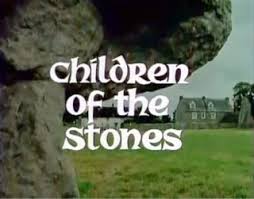 Apocalyptic public information films such as the ominous 'LonelyWater' featuring a menacing faceless monk and a group of kids who can't be bothered to rescue a mate who falls in trying to get his ball back, were casually dropped in between Blue Peter and Wacky Races to scare the bejesus out of us. Do not go near water, or you will DIE! Do not cross the road without looking right, left, and right again, or you will DIE! Do not step on a crack in the floor, or you will DIE! You get the gist.
Protect and Survive films showed us what to do in the event of a nuclear attack. Damp down coal fires, shut windows, draw curtains. turn off power, put a note out for the milkman, tidy the kitchen, do your hair, feed the cat, then take cover in the family fallout room under a table. If you haven't a table just pop the front door off its hinges.
The difference between Protect & Survive and other safety films was the truth. The reality is that if Russia had guided a nuclear missile in our direction, we would have had about enough time to boil the kettle, make a cheese sandwich and put our feet up before Armageddon. Now, that is proper scary.
Join Steve Stubbs on Tameside Radio for the 1970's show Monday to Friday at 7pm.