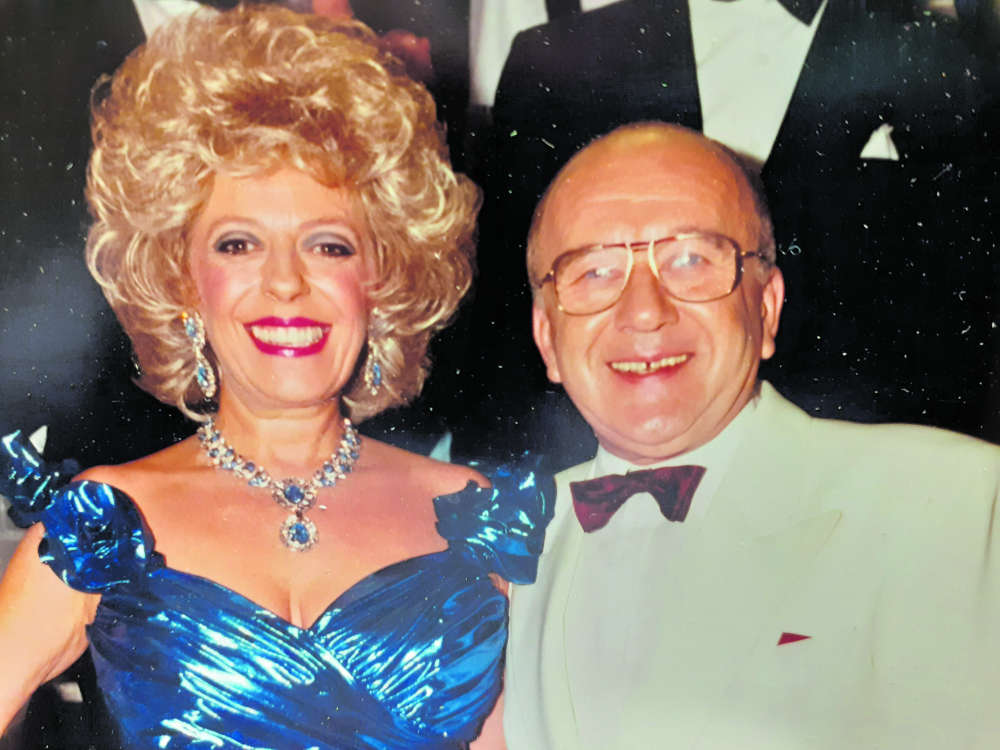 Image: Julie Goodyear, MBE, with Roy Barraclough.
Ashton-based Willow Wood Hospice has announced that TV legend Julie Goodyear MBE is to become one of their patrons.  
Fondly remembered by many as Bet Lynch, the archetypal brassy barmaid with a heart of gold, Miss Goodyear last year donated a large quantity of jewellery which was auctioned off on Ebay, raising more than £16,000.
Karen Houlston, chief executive of Willow Wood, said: "We are thrilled that Miss Goodyear has accepted the position of patron. She has long been a supporter of the hospice and we're proud to cement and extend that relationship."
Miss Goodyear was famously the wife of Alec Gilroy, played by Roy Barraclough, on Coronation Street, and they were close friends off-screen.
Miss Goodyear said: "Roy was the founding patron of Willow Wood, and I have always taken a keen interest in the hospice.
"It's a fantastic local charity and I'm proud to be able to support them."
Willow Wood has also announced that Miss Goodyear will be donating more of her jewellery, both personal and as worn behind the bar of the Rovers Return on the Street, later this year.
Karen said: "It has been a difficult year for all charities. The auction last year was a tremendous boost to our funds and we are very grateful for this second wonderful donation.
"We'll be announcing details of the sale in due course – please keep an eye on our social media channels for more information."