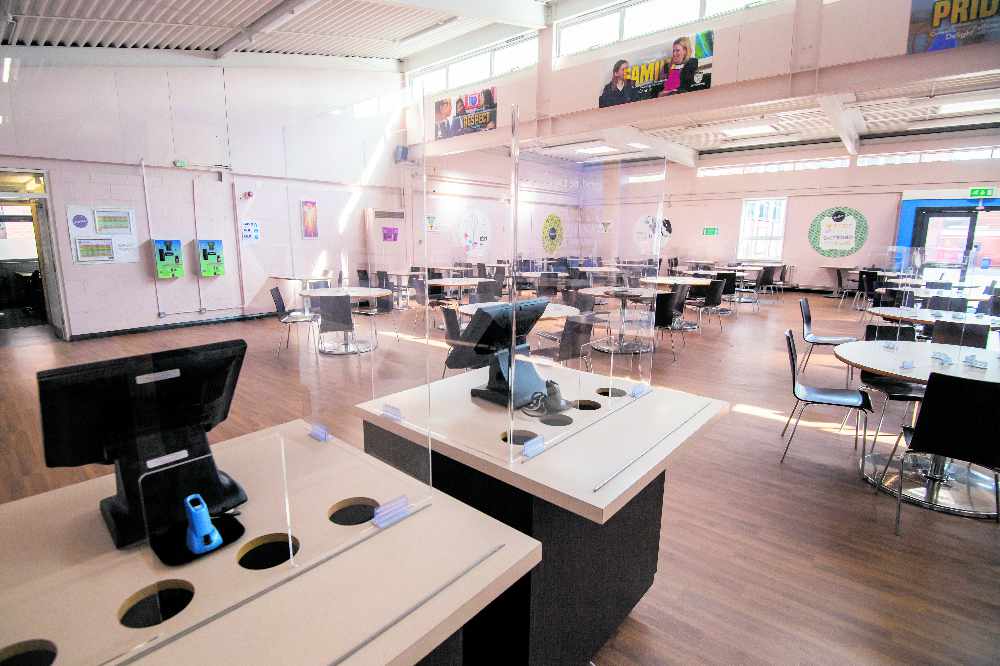 The majority of students return to school on Thursday and Friday this week across Tameside.
It will be a staggered approach - and at some larger establishments there will be blended learning, at least until half term.
But acting head at All Saints Catholic College Gus Diamond said he and all staff - as at schools everywhere - could not wait to welcome pupils back following the incredible disruption of lockdown.
We visited the Dukinfield school back in July, shortly after many adaptions had been made for Year 10s to return.
Of course the school had remained open for the children of key workers, but by Monday, all students - almost 700 - will be back on site.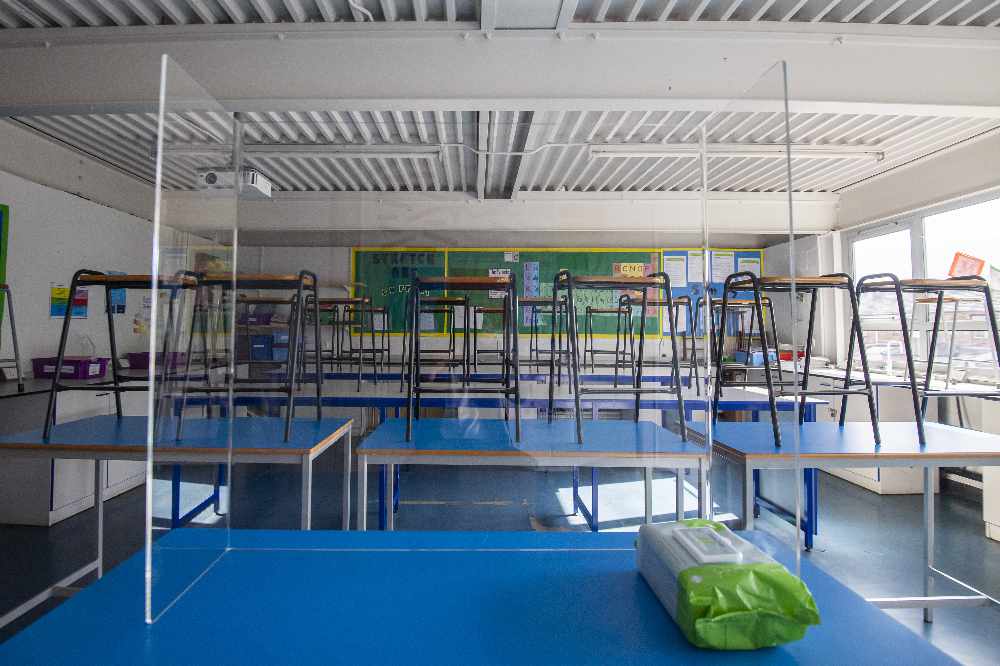 That has meant non-stop work throughout the summer to make the school as Covid-safe as possible.
Students can expect a very different school environment now, operating in year bubbles, sanitising their hands before entering classrooms, eating behind glass screens, socially distancing where practicable and abiding by taped guidelines almost everywhere.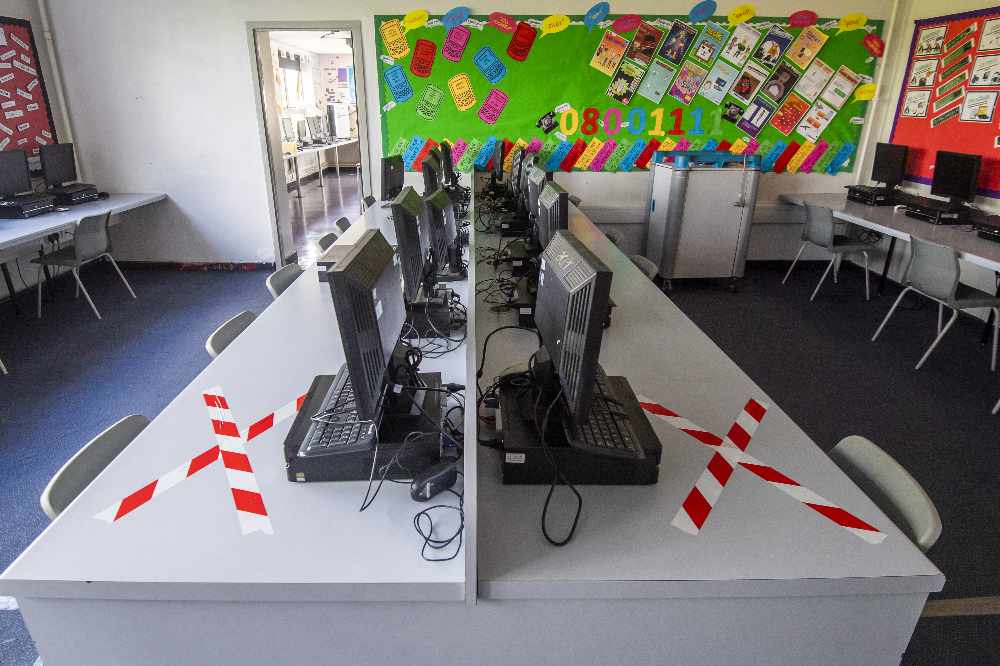 There will be newly shared safety responsibilities for the children and staff all aimed at avoiding the transmission of coronavirus - and that will include wearing masks in public areas and corridors.
But striking the right balance between a safe environment and giving students an opportunity to fully access and enjoy a full curriculum is the aim.
There will still be PE (but no contact sports), drama, food tech and science practicals - but all at a safe, social distance.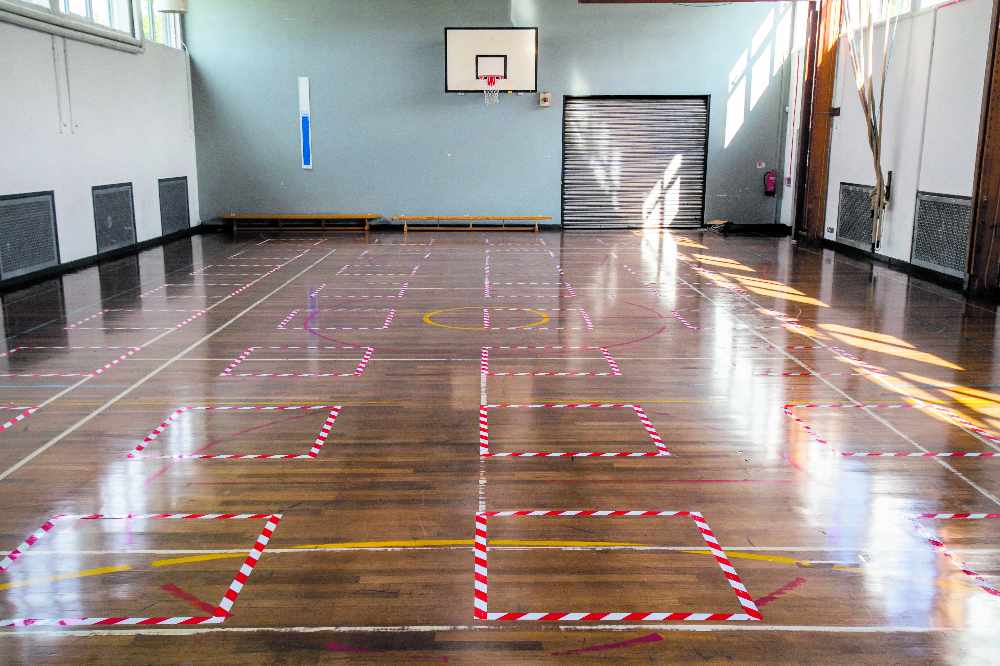 A small army of cleaners and workers have toiled endlessly throughout the summer months to make it all possible.
This week Gus thanked everyone involved - cleaners, staff and parents too.
"Parents have been so supportive and I know a lot of them have concerns and they have every right to - but I have to reassure them and I have been bombarding them with information these last few weeks although I feel rightfully so.
"We have literally stripped the school, replaced lots of furniture, the entire school has undergone a deep clean, and when the children come back for the first time they will see hand sanitiser everywhere, socially distanced classrooms, sinks outside to wash their hands, advice signs everywhere. They will sit behind perspex screens in the canteen but can still sit with their friends and reception is covered in perspex.
"There has been a lot of time and effort and careful planning working with the DofE and Tameside to make the school as safe as possible," he adds.
There are also strict guidelines to follow if a child does get the virus - but aimed primarily at reducing full school disruption - hence the bubbles.
"Above all we must avoid another school lockdown the likes of which we have seen," says Gus.
Today the school will welcome its new Year 7s, 10s and 11s and tomorrow will see all of the school return.
"We can't wait for that I have to say we are really looking forward to it," added Gus.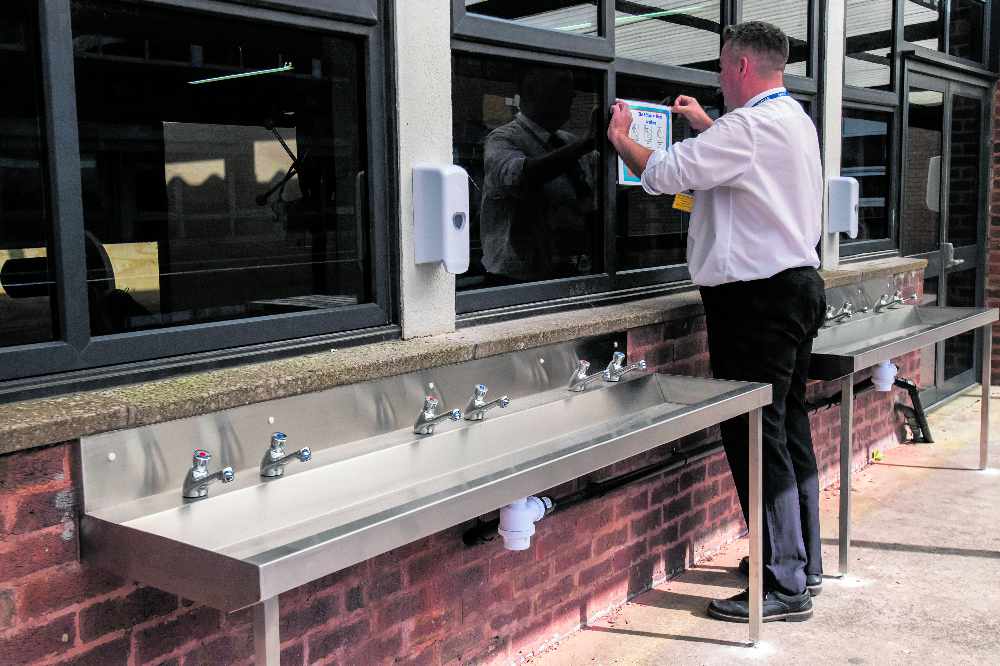 Pictures by Anthony Devlin