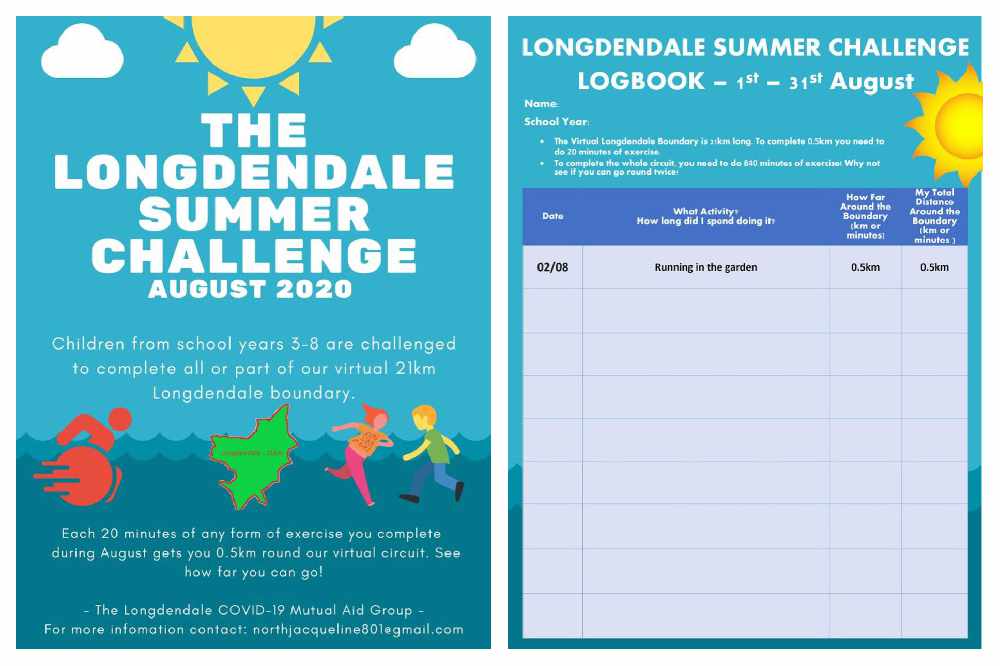 Schoolchildren living in Longdendale won't have to worry about boredom during the summer holidays this year. 
The Longdendale Covid-19 Mutual Aid Group - made up of volunteers from residents groups, faith groups and local councillors - came together at the beginning of lockdown to provide practical help and support for local people.
It is currently providing activity packs for youngsters and has launched 'The Longdendale Summer Challenge' as part of its programme.
Jacqueline North, who is part of the Longdendale Covid-19 Mutual Aid Group, explained: "The aim is to provide children with a fun physical challenge to take part in whatever their ability during August.
"The Longdendale boundary is approximately 21km in length and the idea is that each block of 20 minutes of exercise a child completes, of any type, will move them 'virtually' 0.5km around the boundary line.
"The activity can be something they do daily or weekly, in the home, garden, park or at the club, as long as the parent or guardian knows and is happy. If a child is receiving physiotherapy, this also counts.
"Each block of activity can be recorded in the logbook provided and 'virtual' progress around the boundary measured. At the end of the challenge, we will make sure each child receives a certificate of achievement."
It's designed for children from school years 3 to 8 and, to complete the whole circuit, you need to do 840 minutes of exercise.
For more information and to get involved, email northjacqueline801@gmail.com.