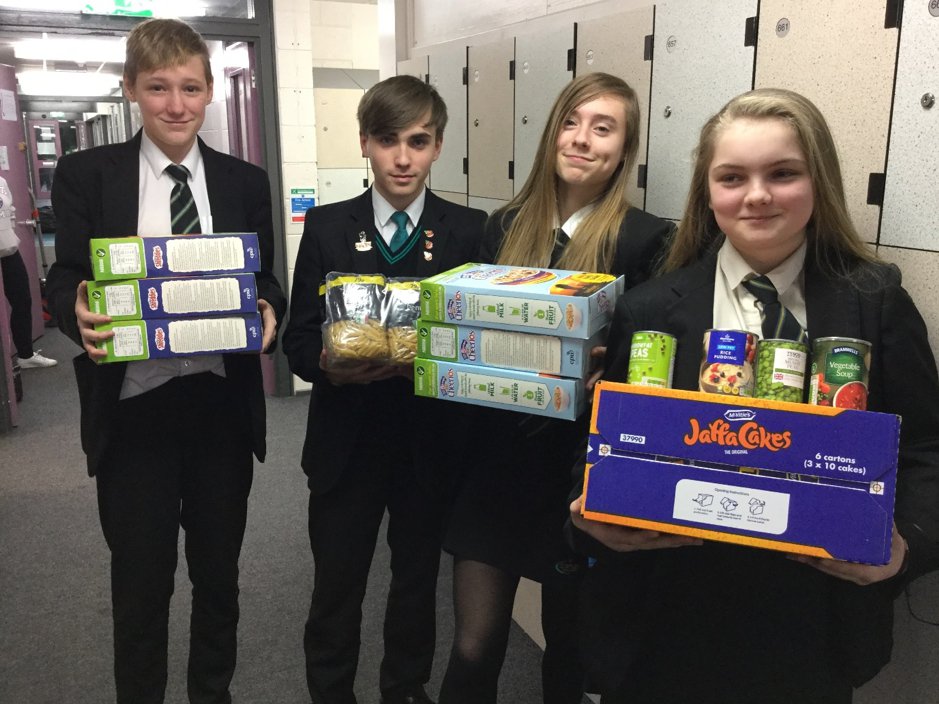 Students at Copley Academy were once again demonstrating their charitable side in the run-up to Christmas. 
The school's student fundraising team led efforts to raise money for two fantastic local causes.
A collection of food donations was held for the Tameside East Foodbank and the students also raised £500 for Save the Children and the family of Martin Sullivan, a student at Great Academy Ashton who passed away suddenly in November.
In the build-up to the Christmas break, students were set the '12 Days of Christmas' challenge which saw them entered into a daily prize draw for selection boxes for every day they were in school.
For five lucky students who were attended school for all 12 days, they also had a chance to win £50 worth of gift vouchers.
Selected students were also rewarded with a performance from up-and-coming singer Joel Rothwell.
The Bury-born musician performed on the last day of term and was a hit with students!
Copley is also looking to hear from ex-students who would like to set up an alumni group.
The school would like people to share their success stories with students to inspire the next generation of entrepreneurs, leaders, doctors and lawyers.
Anyone interested in supporting the Copley Academy Alumni Network can contact Assistant Principal Jo Tidbury on 0161 338 6684.
Main image:
DONATIONS: Students collect for the local foodbank.