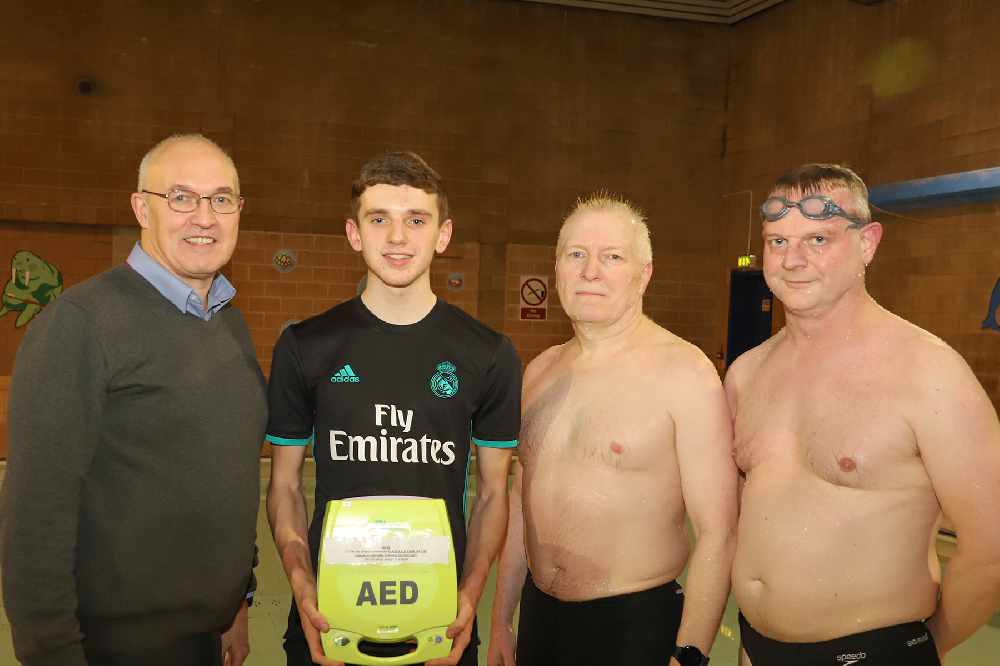 A father-of-two from Stalybridge has thanked those who rushed to save his life after he suffered a heart attack while swimming at Active Copley. 
Steve Hughson attends Stalybridge Swimming Club and was at his regular Thursday night meet last week when he suffered a cardiac arrest.
He admits that, looking back, warning signs had been there for the past few weeks, but he always had an excuse.
"Since the turn of the year, I'd feel slightly breathless when walking the dog," he said. "I also swim three times a week and I felt I wasn't swimming as well. I thought maybe I was swimming too much or not eating right.
"On the night, I was feeling fatigued, but I put that down to being up at 5am for work," Steve said.
"I was stood in the shallow end, hunched over the wall having a drink when I passed out. I drifted backwards into the water and someone grabbed me from under my arms."
Steve's coach, a lifeguard and onlookers all rushed to his aid, administering CPR and using a defibrillator before the ambulance service arrived.
He was rushed to Wythenshawe Hospital where he had a stent fitted.
Steve (pictured below in hospital) is now recovering at home and says he can't believe how good he feels.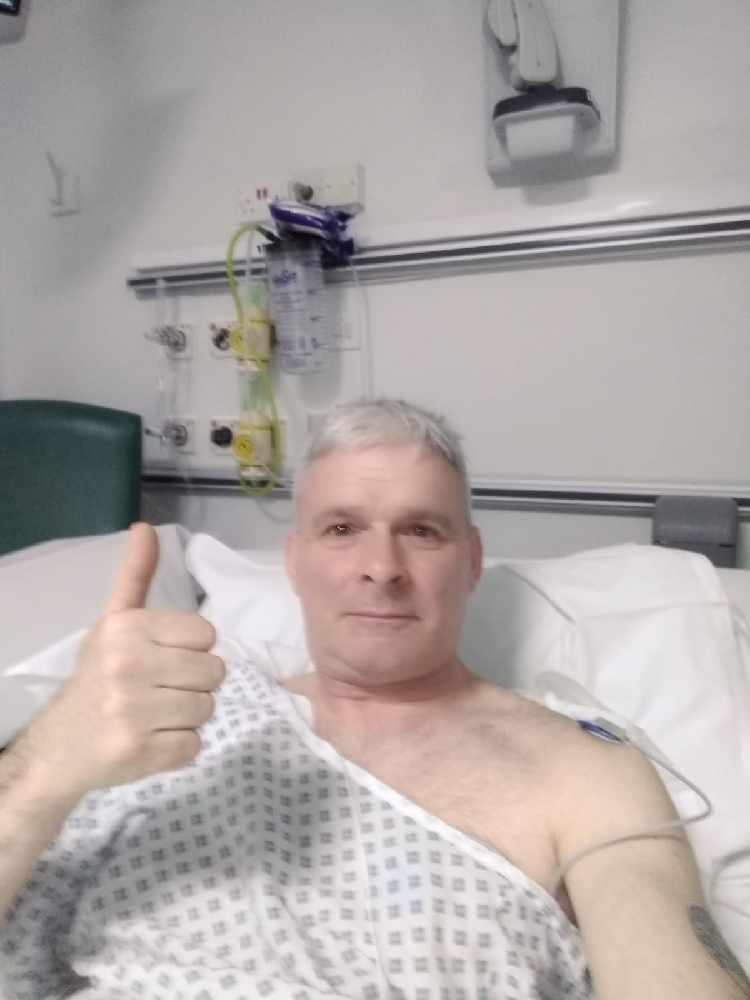 "I feel absolutely great," he said. "I have a cracked rib, a bit of bruising and a burn mark from the defibrillator but that's about it."
While Steve's memory of the aftermath is hazy, he's eternally grateful for the treatment he received at Copley.
"What can I say?" Steve said. "A thousand thanks to all at our amazing swimming club. I believe the kids were brilliant at clearing the poolside to allow the medical team to access me.
"I remember hearing a fire alarm in my semi-conscious state and thinking how inconvenient it was that all the kids had to get out of the pool. I didn't realise it was for me!
"Thank you to my coach, Lee Grint and Josh Swallows, the lifeguard on duty that night for rushing to my side.
"Also to Kristine and Susan who were on the scene in a minute, administering first class treatment. My 'seniors lane' partners; Graham, Alan, Gillian, Ryan and Mya - thank you. I also want to thank Lindsay and Tony Ellis who looked after my kids on the night.
"The immediate treatment I received at Copley is why I'm still here today."
Steve also knows he was incredibly lucky that a defibrillator was on site and easily accessible. Inspired by a close friend, he's now determined to see them installed in as many public facilities and places of work as possible.
Steve said: "One of my friends, Steph Morris, works in the NHS and she goes around schools teaching kids how to use a defibrillator. I think that is amazing and it should be compulsory.
"I'll admit I don't know how to use one, but everyone should. I'm going to be passionate about driving this message now because I dread to think what might have happened if there hadn't been a defibrillator at Active Copley.
"I want to get out in the community and make sure places of work have them. They should be readily available."