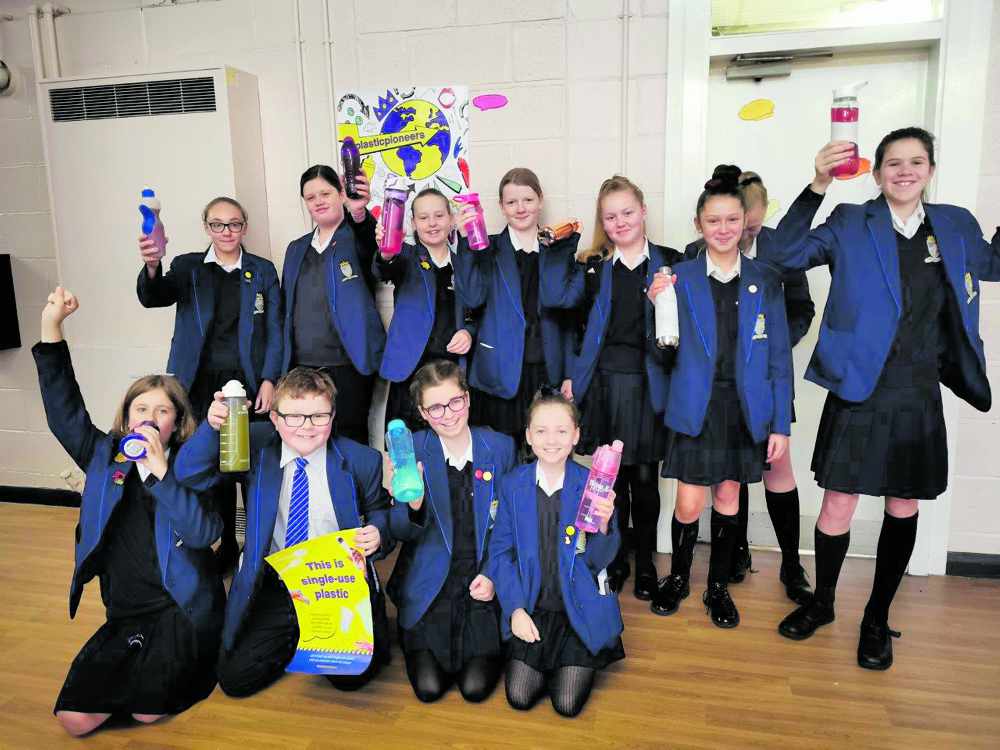 Pupils at All Saints Catholic College have joined a major new campaign to drastically cut the consumption of single-use plastic in UK schools. 
More than 7,000 pupils across 12 primary and secondary schools have signed up to Plastic Pioneers - a campaign led by environmental charity Hubbub and sponsored by retailers TK Maxx and Homesense.
Dukinfield's All Saints will benefit from being part of a community stretching from Scotland to the south coast, sharing ideas on how to reduce their consumption of single-use plastic.
As part of the campaign, pupils form a Plastic Pioneers' committee and audit their school's consumption of single-use plastic. They then advise on and experiment with ways to reduce single-use plastic before coming up with their own initiatives such as replacing plastic bottles with reusable ones, banning yoghurt pots and rethinking lunchtime packaging.
Committee members wear Plastic Pioneer badges to encourage their classmates to think carefully about their consumption of single-use plastic.
They have also scheduled workshops with expert guest speakers, including Dan Webb, who last week launched the Everyday Plastic Survey – a nationwide campaign to enable participants to discover more about their plastic footprint.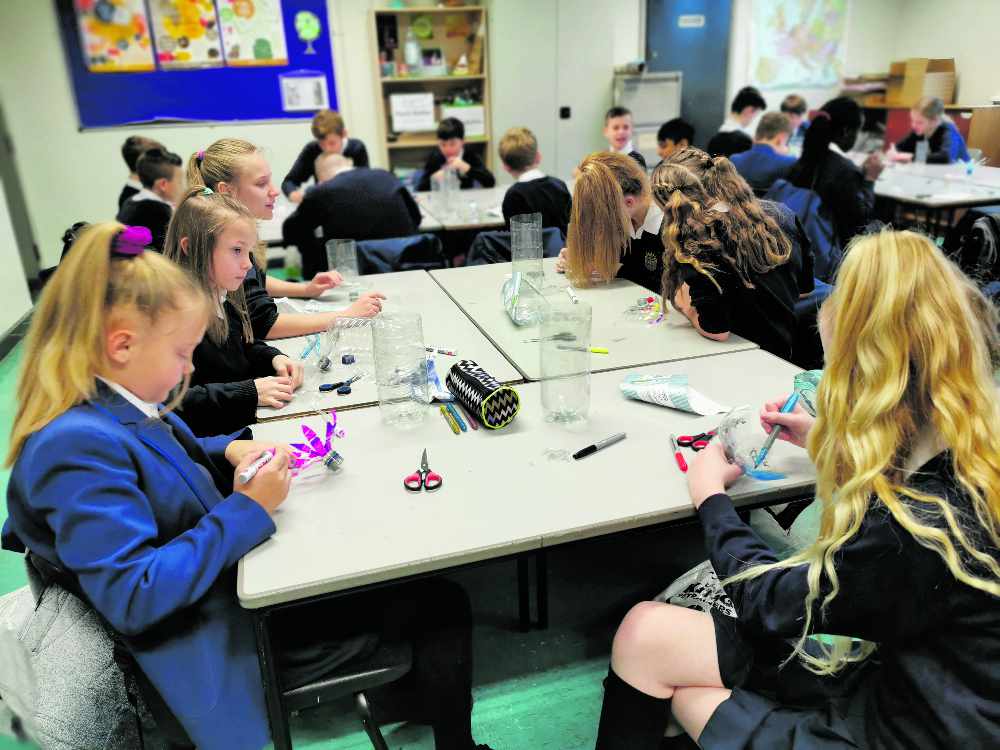 Speaking about All Saints' involvement with Plastic Pioneers, head teacher Linda Emmett said: "At All Saints we have a strong pupil voice and superb pupil leadership.
"As part of this, our children raised their passion about environmental issues, especially following learning they had done in relation to the impact of plastics in the ocean.
"Miss Boultbee was keen to lead the project and we have already had a big impact in reducing the plastics we use in the canteen. We are really proud of our work so far and can't wait to see how the project unfolds in the future."
Researchers have found that on average in the UK we throw away more than 34kg of plastic packaging every year – nearly the weight of 5,000 pencils. Much of this cannot be recycled and end up in landfill, floating around in our rivers and oceans.
Last December, the government urged schools to stop using single-use plastic items such as bags, straws, bottles and plastic food packaging by 2022, and to consider environmentally-friendly alternatives instead.
For more information on Plastic Pioneers, contact Natalie Bayliss at hello@hubbub.org.uk.