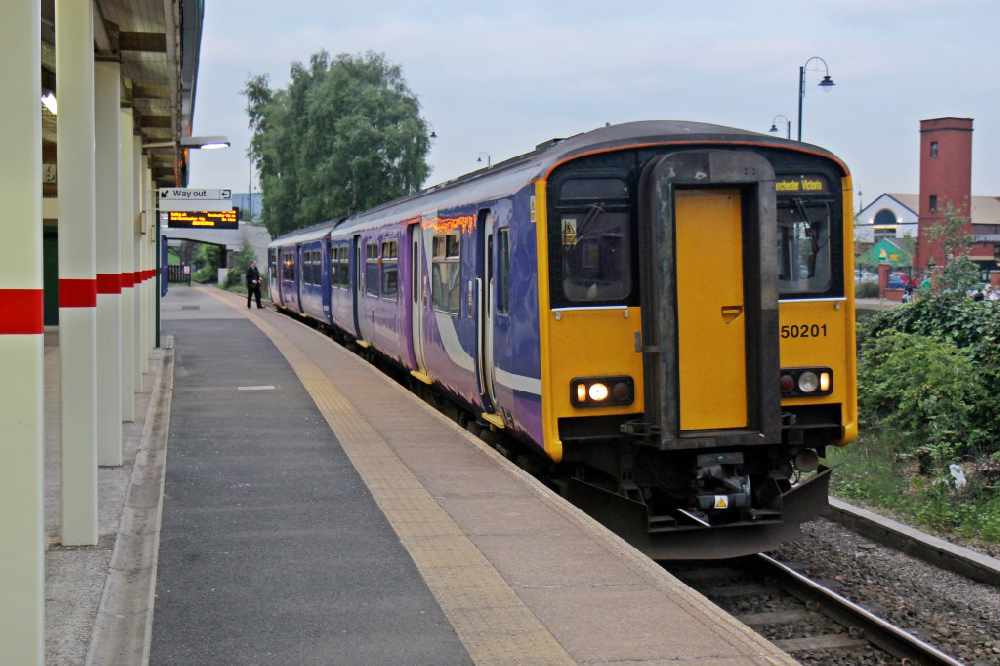 Three local MPs have taken their calls for a new rail link between Ashton-under-Lyne and Stockport to the government. 
Denton MP Andrew Gwynne and Ashton-under-Lyne MP Angela Rayner, as well as Stockport MP Navendu Mishra, have joined together to push the government for the passenger rail link - which they also want to stop in Denton and Reddish South.
The Labour politicians are backing a bid to the 'Restoring Your Railway Fund', which will distribute £500 million of funds to reinstate axed local services and restore stations.
The bid was put forward by Transport for Greater Manchester (TfGM) and Stockport Council, but also has the backing of Tameside Council.
It proposes two options - a heavy rail service between Stockport and Manchester Victoria via Denton and Reddish South, and a light rail service connecting with the existing Manchester-Ashton Metrolink line at Ashton Moss in the north, and with the proposed Stockport-East Didsbury line in the south.
The proposals also open possibilities of new stations along the line at Audenshaw, Thornley Lane and Heaton Norris.
The three MPs have written to Transport Minister Chris Heaton-Harris, urging the government to give the proposals its "fullest support in the next wave of bids to be considered".
🖊 Today, @AngelaRayner, @NavPMishra and I have written to the @transportgovuk Minister to express our support for the 'Restoring Your Railway' bid for the Ashton to Stockport line via Denton and Reddish South 🚂 🚃 pic.twitter.com/nPMxFQqjVO

— Andrew Gwynne MP 🇺🇦 (@GwynneMP) June 12, 2020
Last month, 10 bids were announced by the government to receive a share of a £500,000 fund to develop proposals to build or reopen railway lines and stations, including those closed following the Beeching cuts of the 1960s.
The government say MPs and local authorities are invited to bid for a share of the fund to "help reconnect communities across the country, levelling up opportunities for people in isolated areas by increasing their access to jobs and training which will be crucial as the country recovers from coronavirus". To read more about Restoring Your Railway Fund, click here.
Denton MP Gwynne commented: "This is a really exciting proposal which would be a real game-changer for the communities that I represent, who have been under-served by the rail network for far too long.
"The Government have made much of their plan to "level up" the North and these proposals would help to do just that, so I really hope that they support them and make this vision into a reality.
"I will continue working with the Government, my fellow MPs, TfGM, Greater Manchester Mayor Andy Burnham and our local councils to push for this service."
Ashton MP, and deputy leader of the Labour Party, Rayner said: "I'm really excited about the possibility of a new passenger rail link between my hometown of Stockport and Ashton-under-Lyne, the constituency where I now serve as MP and live with my family.
"Folk in the North are far too used to being let down when it comes to us getting investment in projects that really will make a difference to so many people.
"If the Government are serious about their commitment to 'level up' the North, they will offer the support needed to make these proposals happen."
Stockport MP Mishra said: "I'm delighted that this proposal has been put forward and, having heard from the Transport Minister on this issue, I'm encouraged that we are well on the way to achieving our goal.
"A new passenger link will help to breathe life into parts of Stockport and reconnect and reinvigorate areas of this community that have been underfunded by this Government for too long."