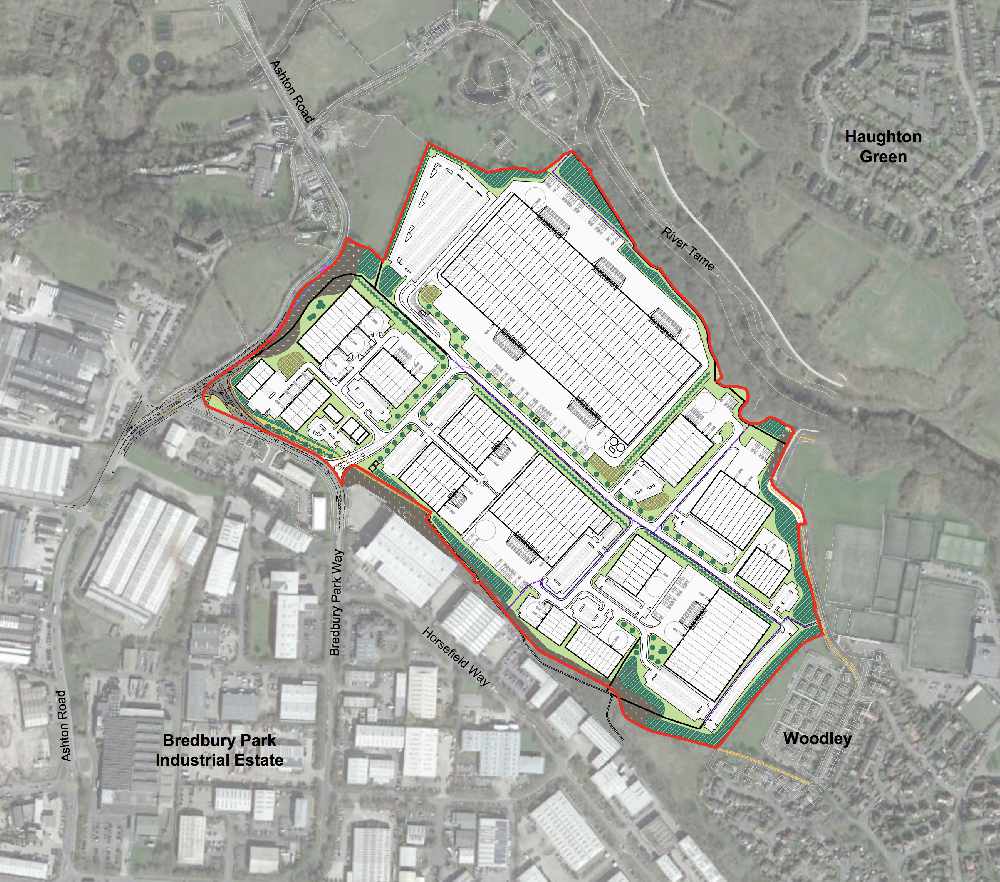 A formal planning application has now been submitted for the extension of the Bredbury Industrial Estate.
Hundreds joined a protest march against the plans in July, but documents have now been submitted to Stockport Council for the construction of a 116,000 sq/m extension.
It's caused widespread condemnation on social media from people who say the plans will impact traffic and wildlife in the local area.
The plans show 15 new units to be built, alongside other office and storage space and will stretch from Woodley Sports Village to Ashton Road, close to the border with Denton.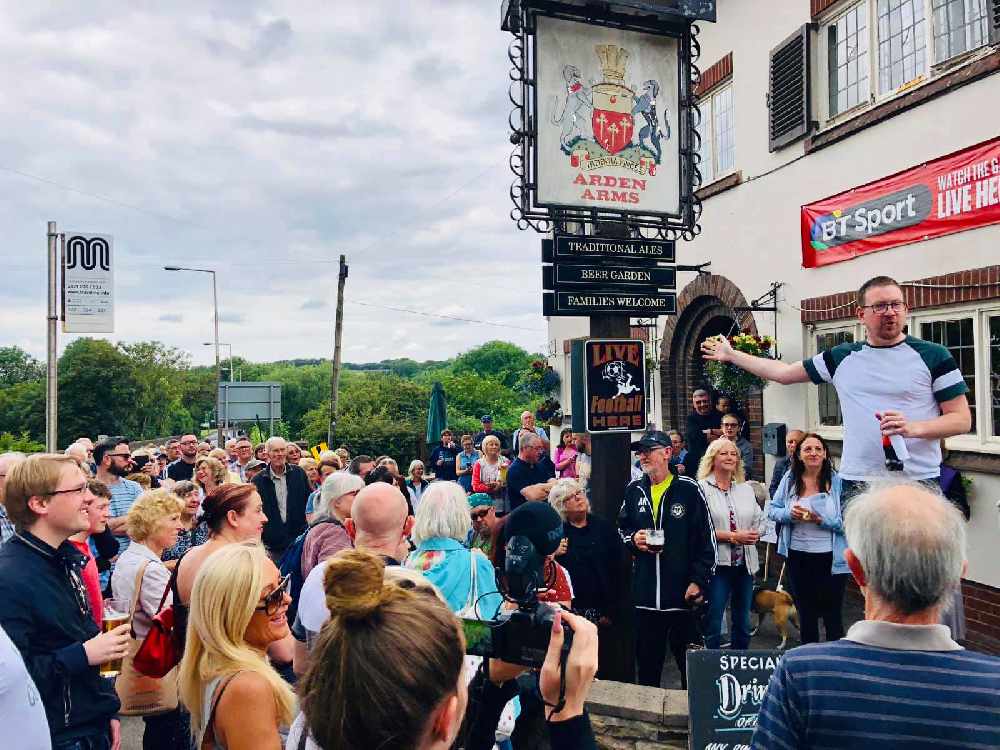 In their application Quorum, the developers, say they are in advanced stages of discussion with a number of operators for the proposed site and they expect to reach agreements shortly. The plans also include a proposal to widen the entry to the site on Ashton Road. According to the planning documents it could take up to five years for the development to be completed.
An investigation into the biodiversity of the site showed that badgers were present but in their application the applicants said that "adequate mitigation is designed into the scheme."
If it goes ahead, around £80m will be invested over the five years of construction, and they say it will develop 69 jobs in constructing the extension and 2,000 full time jobs in the local economy after it's completed.
Denton MP Andrew Gwynne has been campaigning against the extension for over a year now and expressed his anger and bewilderment at the application. He said: "The Tame Valley is precious to the people who live around it and it's not up for grabs. This development would destroy the ambience of the neighbouring Hulme's Wood and Haughton Dale Nature Reserves, and it would alter the openness of the V of the Valley forever.
"Worse, it would pile additional HGV traffic onto the A6017 Stockport Road as the low railway bridge at Bredbury prevents large-sided vehicles to access the M60 at junction 25.
"Added to all of this, the latest planning data for Greater Manchester shows there's an oversupply of land for new industrial development. As such, there's absolutely no case for the land at Bredbury to be taken. I would urge everyone to submit an objection to the plans to Stockport Council."
The three Denton South councillors are also disappointed by the developments. In a joint statement Councillors George Newton, Claire Reid and Jack Naylor said: "the proposal to develop over 110,000sqm of our precious Tame Valley is totally unacceptable. The environmental impact on our Tame Valley and Nature Reserve would be catastrophic, and the proposal could mean an additional 2,000 HGVs a month travelling through Denton South. We are committed to fighting this every step of the way."