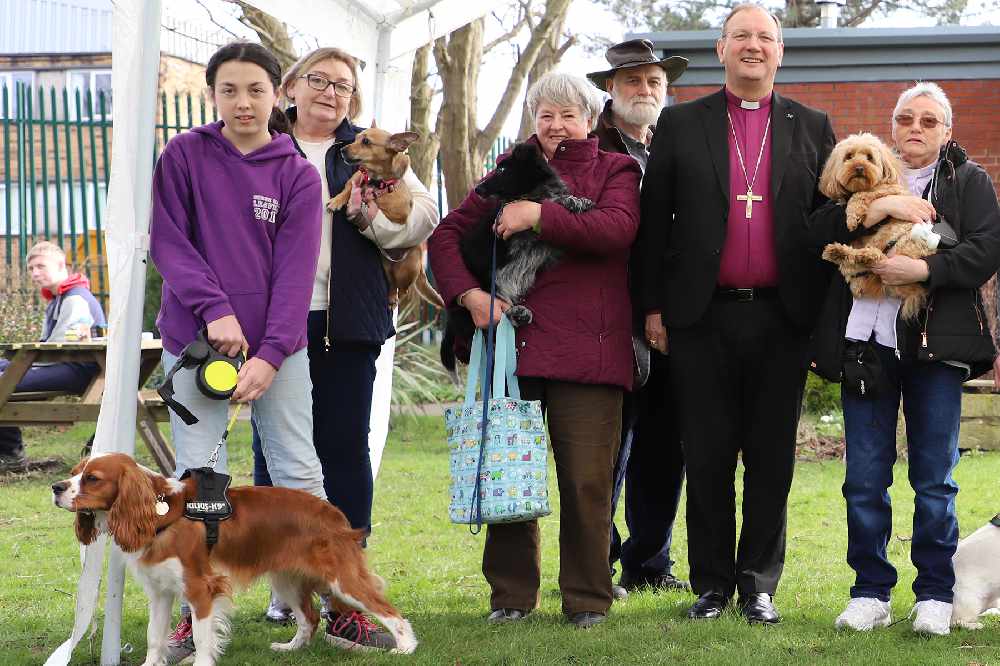 Cats, dogs, ponies and even tortoises were among all creatures great and small blessed at a pet service at St Mary's in Newton, Hyde last Saturday.
The Rev Sheila O'Flaherty said: "We've held Pet Services before which have been well attended and thought it would be nice to invite the local community to a Pet Show as well. The day was an opportunity to celebrate the whole of creation and especially our love for and our relationship with all creatures great and small.
"As it was our first pet show we weren't sure if there would be much interest, but we had more than 30 animals including a Shetland pony, a cat, tortoises and dogs of all breeds and sizes along with their humans. Most of the animals I could have taken home with me, they were all so wonderful."
Everyone had a great day with lots of fun classes like best groomed pet, best cat, best dog, best fancy dress, best pet most like it's owner, scruffiest pet, best pet under 18 inches, best pet over 18 inches, and cuddliest pet. There were refreshments for all the animal guests as well as their human companions.
The event was judged by Rt Rev Mark Davies, Bishop of Middleton in the Diocese of Manchester with assistance from Chloe Holmes, one of the church's youth club members and the Rev O'Flaherty.
There was a winner in each category and everyone got a medal for entering.
The Best of Show was Freddy, a Cockapoo, accompanied by Christine and the Reserve Best of Show was Dave, a Chihuahua who came with Hollie.
The Rev O'Flaherty added: "Thank you to all at St Mary's who worked so hard and helped with the day and thank you to Bishop Mark for his great wisdom and expertise in judging."
See if you can spot yourself and your furry friends in our photo album:
Images by Nigel Wood