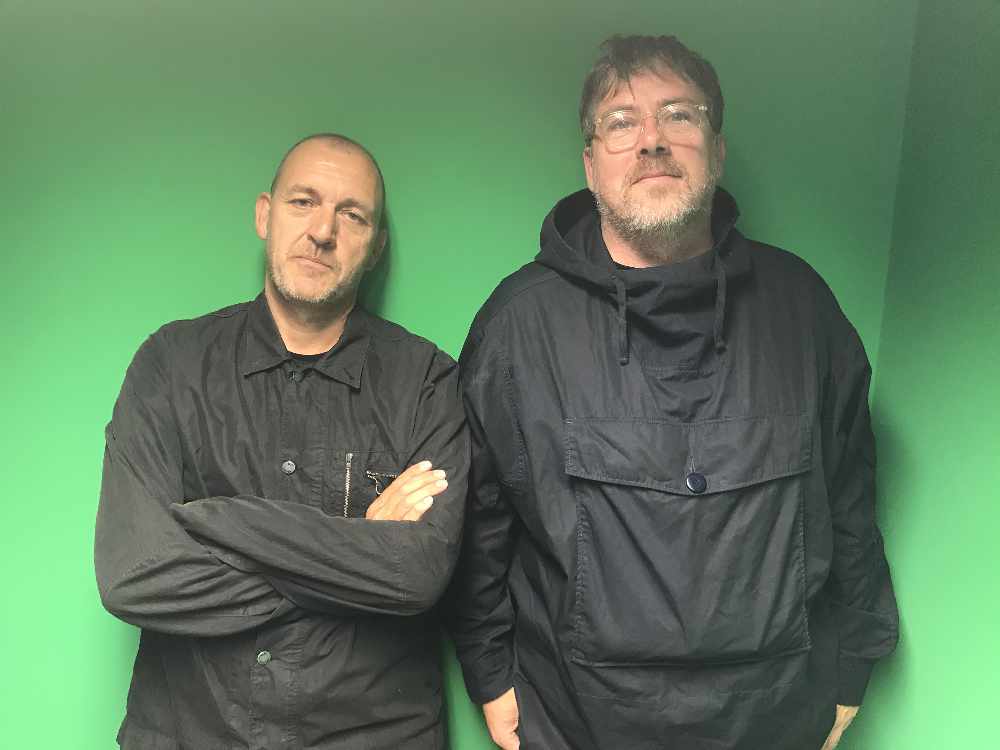 Music Therapy with Michael and Neil.
Tune in to Tameside Radio on Sunday evenings from 9pm for Music Therapy to unwind with Michael Taylor and Neil Summers. In the meantime, have a read of their latest words for the Tameside Reporter...
Music and writing, a great combo.
If there's one thing I like more than a music event, it's probably a highbrow book festival.
Lots of authors proudly talking about their latest work, taking questions, signing copies and sharing some glorious insights and inside knowledge.
So to combine a music festival with a literary event is a bit of a sweet spot for me.
Next weekend in Manchester is the Louder Than Words Festival of music and writing at the Innside Hotel on Tony Place, just across from the site of the old Hacienda nightclub and next to HOME, the arts complex and trendy cinema.
Now in its ninth edition, it's probably the only festival that truly pulls together that enduring love affair between music and the written word.
I've written on this page before about how the NME, Face and i-D magazines had a massive contribution to my love of music.
The first publication that paid me to write for them was X-Press, a rock music weekly in Australia.
I really miss the inkies, the magazine with their quirky headlines and clever writing.
That generation of writers and photographers now have a rich library of books and films to show for a career in music media, and there will be a few of them in Manchester next weekend.
And to be fair, the best music writing I see these days is online, and written on the website Louder Than War which is curated by Jon Robb who is behind this festival.
The whole thing kicks off on Friday, November 12, with a typically elastic, eclectic collection of events, starting with esteemed designer Malcolm Garrett talking all things Buzzcocks through to a junglist panel and DJ set.
Saturday sees photographer Kevin Cummins discussing his Joy Division photography, and John Illsey from Dire Straits and Will Sergeant of Echo and the Bunnymen, who also has a book out.
And Sunday rounds things off in the same spirit, with panels discussing subjects as varied as gender, Shane MacGowan of The Pogues, skinheads and Ravi Shankar, with renowned authors on all those subjects such as Paul 'Smiler' Anderson, the award-winning Daniel Rachel, Roisin Dwyer, David Hepworth and Paul Morley.
I'm also looking forward to seeing an old pal from my university days, Jon Stewart from Britpop band Sleeper, who is doing a talk on tackling Bob Dylan, John Lennon and God.
It's a nice reminder about the power of music to bring us together and to stimulate the grey matter.
I must admit though, with a learned crowd like this, for once I don't much fancy my chances in the music pub quiz!
You can listen to Michael Taylor and Neil Summers on Music Therapy on Tameside Radio 103.6FM on Sunday evenings from 9pm to 11pm. Click here to subscribe and catch up on previous shows.
Read more from the Tameside Reporter
Click here for more of the latest news
Click here to read the latest edition of the paper online
Click here to find out where you can pick up a copy of the paper