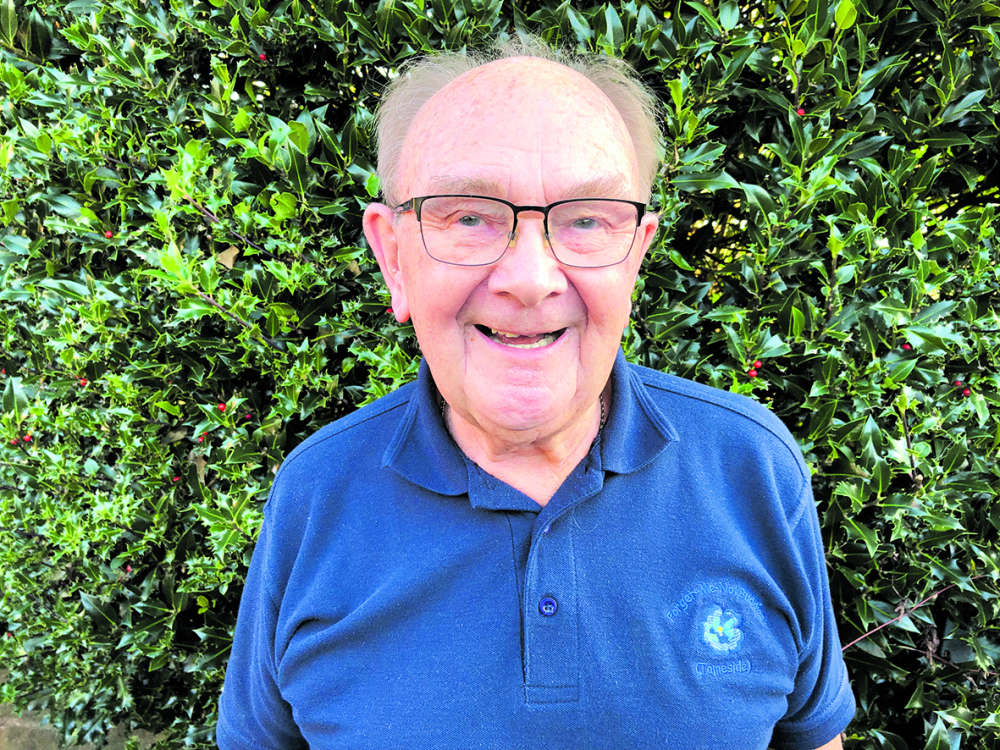 Roy Bate.
An 83-year-old man from Hyde has received the British Empire Medal in recognition of his services to people with dementia and their carers in Greater Manchester.
Roy Bate set up Forget-Me-Not-Buddies, a group which offers social events and arranges outings for those living with dementia and providing support for their families, and is now the Life President of Forget-Me-Not Buddies, Tameside.
A modest Roy said he was very pleased to be named in the New Year's Honours and 'never thought it would happen', but said he had not founded the group to receive a medal but to help others, and dedicated the honour to all of the group's volunteers.
"It's for everyone," he said.
Roy founded the group in the borough to provide outings so that people with dementia and their carers could meet up and enjoy quality time together knowing that there were other people in the same situation as themselves.
He was driven to establish a group when his wife was diagnosed with dementia and he said there was nothing and nobody to turn to back then.
In 2017 he acquired premises in Denton so that people could meet up more regularly.
Roy created the opportunity for carers and family members to get help and advice on filling in forms for extra support, understanding more about dementia in regular workshops delivered by clinicians and providing a listening ear.
He arranged for Day Care patients from a local care centre to come to the group and ensured the group had strong and meaningful policies put in place including risk management, safeguarding, volunteer management and complaints handling.
The group is now a registered charity with Roy as Trustee and Treasurer.
The group started with 13 members but now has in excess of 70 members regularly attending.
He is a fundraiser for both the group and the local care home where his wife was treated. In the last financial year over £30,000 was raised for the running of the club.
During the pandemic the club had to close. However, contact was made weekly by phone, a WhatsApp group chat was created and messages sent out on the Facebook page.
Cream Teas were delivered to the 70 members, creative care packs delivered to those with dementia and hand sanitizers to all members.
Meanwhile, Martyn Hett's mother Figen Murray received an OBE in the New Year's Honours for her services to counter terrorism.
Martyn, from Hyde, was killed in the Arena bomb atrocity in May 2017 and his mother has campaigned tirelessly for increased security measures as part of 'Martyn's Law', in memory of her son, and has completed a master's degree in counter terrorism.
She said she was humbled by the honour.
Read more from the Tameside Reporter
Click here for more of the latest news
Click here to read the latest edition of the paper online
Click here to find out where you can pick up a copy of the paper