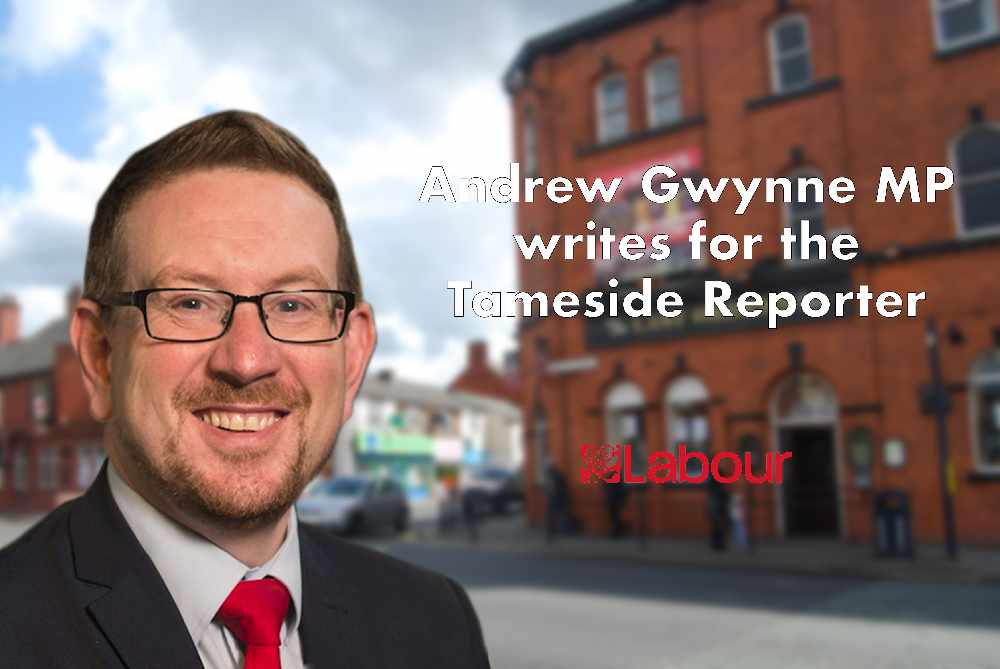 In his latest column for us, Denton MP and Manchester City fan Andrew Gwynne gives his thoughts on the European Super League - which now looks in serious doubt following a furious backlash to original plans.
The story of a proposed European Super League, featuring some of the richest football clubs across Europe, was a huge international story that dominated both front and back pages this week.
However, for us here in Tameside, it was also a really important local story as two of the clubs involved were Manchester City and Manchester United.
The exact details of the league and the possible consequences for the breakaway clubs – and the game more broadly – were somewhat unclear.
What was clear though, was that this move did not go down well. And it's very understandable why.
The proposals weren't about football as a sport, they were about football as a business. To put it bluntly, it was about greed.
These teams weren't necessarily the best clubs in the world – Arsenal are barely in the top half of the Premier League at the time of writing – they were getting together because of money.
They have large international fan bases and some of the most famous players in the world, so they bring in huge amounts in merchandising and TV rights.
They were purchased by their owners as lucrative business opportunities, not as football clubs with histories stretching back generations and deep roots in their communities.
Put plainly, from a purely business perspective, their owners can make a lot more from a game with Barcelona or AC Milan than they can with a mid-week FA Cup tie with Burnley or Accrington Stanley. They can sell more tickets and make millions in TV rights.
But that's not what football is about.
The joy of football comes partly from the drama and unpredictability of the game. A league where certain teams can never get relegated loses this completely and is instead quite nakedly an attempt to squeeze as much money as possible out of the game.
Had it been successful it could have had huge implications for the game at all levels in England.
And it matters for our community right here in Tameside – these are our clubs and these proposals ran the risk of pulling apart the sport right down to the grassroots level.
As a Man City fan, I was disappointed they went down this road.
Football is about so much more than just the money that can be made, it's about the love of the game and the link between the clubs and the communities that founded and nurtured them.
The clubs involved would do well to remember this.
Read more from the Tameside Reporter
Click here for more of the latest news
Click here to read the latest edition of the paper online
Click here to find out where you can pick up a copy of the paper